'Southern Charm': Shep Rose Shares Season 8 Hasn't Been Greenlit yet and if He Will Return
Shep Rose from Southern Charm recently revealed season 8 has yet to be greenlit, but he's optimistic the series will return. However, if the show returns will Rose come back too?
"We haven't gotten an offer to do the next season yet," Rose said on the Reality Life with Kate Casey podcast. "I'm pretty sure that it will probably happen and we'll see what I do. But I don't want to be the turd in the punchbowl."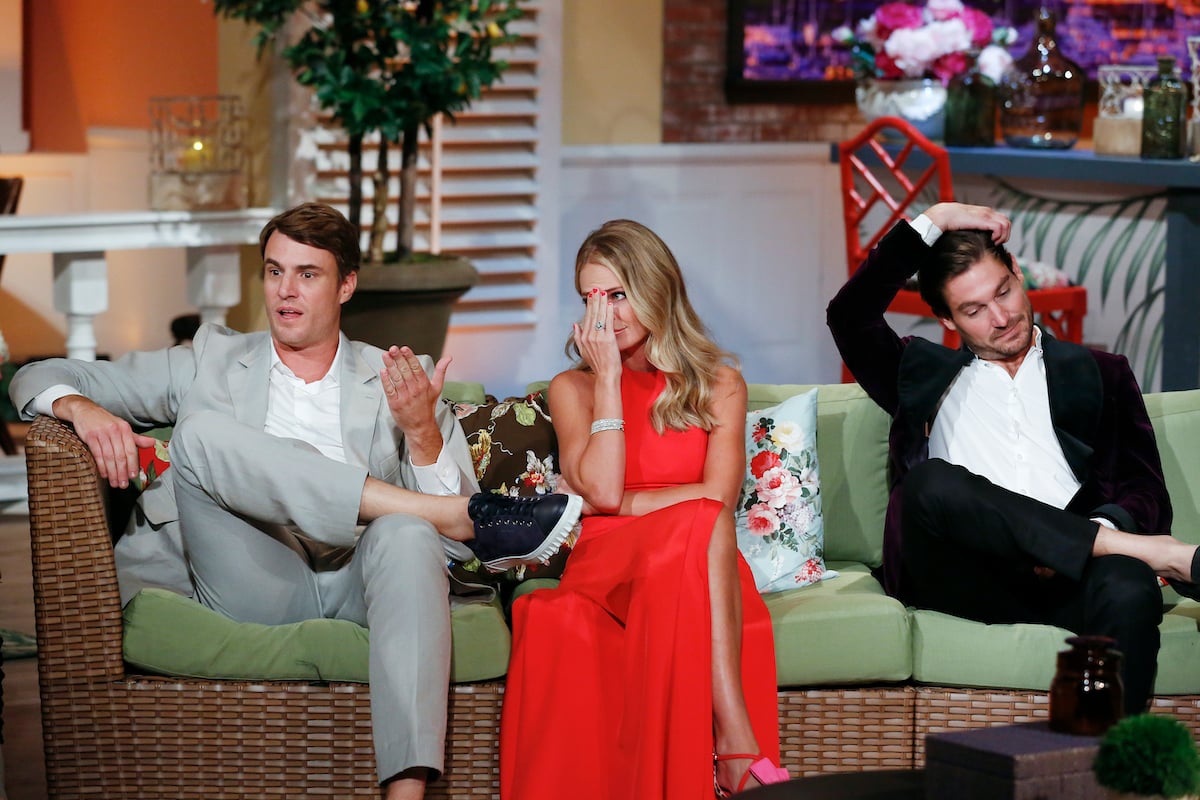 Does Shep Rose want to leave 'Southern Charm' for Season 8?
Viewers and the cast worried if the show would survive after Cameran Eubanks left last season. Like Eubanks, Rose is an original cast member and recognized for the series. But after seven seasons is he also ready to pack it up and leave?
"I wouldn't be the one to sink the ship," he laughed. "I'm not saying I have that power. I don't want it to end. But I wouldn't cry myself to sleep if it did. Let's put it that way."
"But a lot of people's livelihood have to do with the show," he continued. "Not only my cast members but people up higher. So I don't want to kill it but I get frustrated at times. And every season I … well Cameran. Every season Cameran threatened to quit. Every single season. And she actually did last year."
"I noted there was a lot of handwringing, I'm sure there was," he admitted. "From people who have a stake in the show. And we managed to survive. And I said it before, maybe one person is not bigger than the sum of the parts. If anybody was, it was going to be Cameran, right? She was the voice of reason or whatever."
Shep Rose admits he was a little more subdued during the reunion
Rose acknowledged that he was a little more subdued during the explosive reunion when Craig Conover and Austen Kroll warred with Madison LeCroy. "[Reunions] can be so incendiary," he shared. "I was just like OK, say what you need to say, but I don't know. I had a nice season last year. And I was like, don't blow it at the reunion."
"Don't say anything stupid because unfortunately the audience remembers the last thing you did," he said. "I mean, they forget your transgressions quite easily, from one episode to the next. One season to the next. I would rather have a bad four episodes in the beginning of a season than poor ones in the end."
Rose was roasted last season for his behavior toward some of the cast members. But he received significant backlash from fans when he mocked a homeless woman and shared the video on Instagram. When fans called him out on it, he doubled down, snarling at the people who made remarks that he was wrong.