'Southern Charm': Shep Rose Shares Why Fans Will See a Change in Him This Season
Southern Charm fans will see a happy shift in Shep Rose during season 7. After a rough season 6 and social media controversy, Rose re-emerges happy and significantly lighter.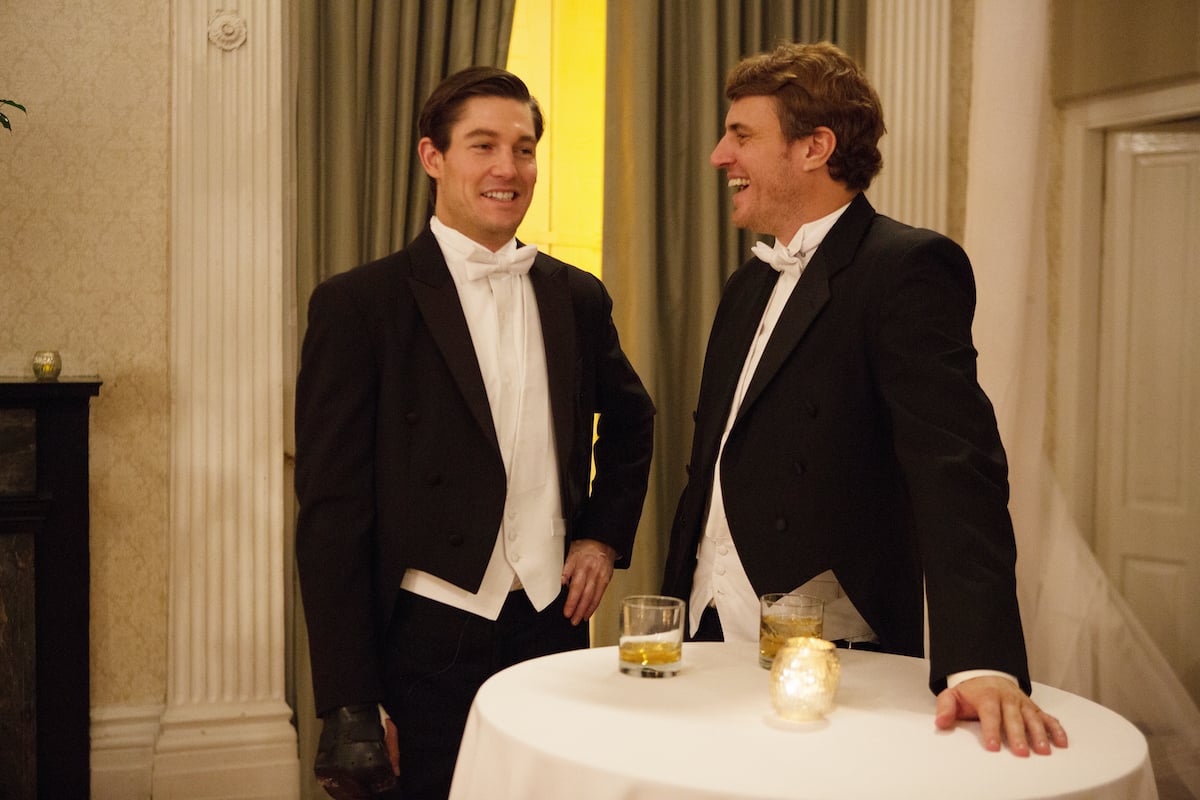 So what's changed this year? Rose started dating Taylor Ann Green and Craig Conover summed up the impact she has had on Rose. "Shep is such a better version of himself with her," he told US Weekly.
"You know, towards the end of last year I had stopped talking to Shep," he admitted. "We just weren't on the same page. I was moving forward with my business and there wasn't anything there for me. It was toxic. And he wasn't in a great place and he started dating Taylor."
Shep Rose says the relationship is going strong
Viewers will meet Green this season and Rose shares that the couple is still going strong. "Things are going well, and she's fantastic," he told US Weekly. "I kinda jokingly said, like, she refuses to give me a reason to not be in love with her, honestly. Like, I can find a reason to, like, weasel my way out of, like, any — oh, not weasel, but you know what I mean?"
Rose has had a few "near miss" relationships on the show. He seemingly starts to fall for someone but then gets cold feet. "[I usually say], 'Oh, well, you know, then there's that.' And then, you know, sort of, like, the three-month itch, I guess you would call it," he said.
"And, like, day after day, month after month, she was just fantastic," he continued. "It just makes it really easy when, when you're, like, wait a second, why would I ever not want this person in my life? That doesn't make any sense at all. So it's definitely a departure from my norm."
Taylor Ann Green makes love easy, Shep Rose says
Rose shied away from any type of complexities in a relationship. But he says Green makes love easy. "I guess she makes it just so easy that I just think that I know that I'm in the right situation and it's just easy," he said. "She just makes it really easy because she's so kind and lovely. And she just makes everyone around her feel good. And that's just like a really good, really good trait."
Now at age 40, is he ready to fully settle down? "I was definitely nervous about, you know, domestic bliss," he admitted. "Even though my parents had been married for 45 years and both my brother and sister were married. So, I don't have, like, you know, a lot of examples of things not working, but for some reason I worry about that and wring my hands about that."
For now, the couple seems to be happy together. Rose and Green recently went on vacation to the Exuma Islands with friends. "Good thing there's a 10 picture limit," Green wrote along with a string of photos. "Huge thanks to our amazing hosts @pmcburrous  & @liz.van.d for throwing together quite the bash same time next week?
Southern Charm Season 7 kicks off on Oct. 29 at 9/8c on Bravo.