'Southern Charm' Star Kathryn Dennis Reveals Her Shocking Family History With Al Capone!
Most of the cast members of Bravo's Southern Charm can trace their ancestry to the deep south, but few of them have as many intriguing ties to historical figures as Kathryn Dennis. The reality star comes from a long line of South Carolina politicians, one of whom had a close connection to the infamous mobster, Al Capone. Here is a quick look at Dennis' shocking family history.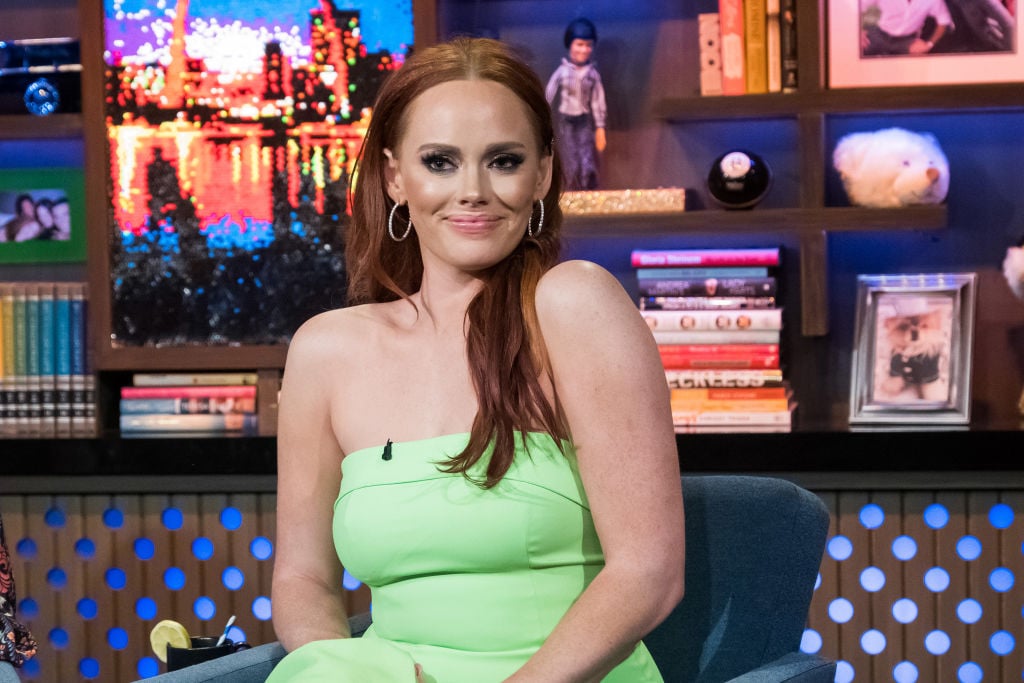 Kathryn Dennis talks about her ties to Capone
Dennis' ancestors include a variety of well-known politicians who have made a big impact in her home state of South Carolina. While the Southern Charm star is proud of her family's rich history, there is one sore spot on their record.
According to Bravo, Dennis recently revealed that her great-grandfather was actually murdered by Capone over a dispute about his distillery.
Dennis's great-grandfather, whom she left unnamed, was apparently working a distillery in the area during prohibition. He was a senator when prohibition was enacted, but that clearly did not stop Capone from taking him out.
"My great-grandfather was assassinated by Al Capone," she shared. "His distillery… was in Monks Corner and he was a senator at the time. And yeah, they assassinated him because it was during Prohibition."
The revelation came during a Southern Charm panel at BravoCon. Some of Kathryn Dennis' co-stars participated in the panel and were very surprised about her family history. And while her connection to Capone is pretty crazy, another one of her ancestors will forever live in the history books.
A look at Dennis' family history
The majority of the cast members of Southern Charm have deep ties to politicians in the South, but Dennis might take the cake when it comes to rich family history.
One of Kathryn Dennis' direct ancestors is none other than John C. Calhoun, who served as the seventh vice president of the U.S. Dennis is related to Calhoun on her mom's side and carries his name as her middle name.
Calhoun was the vice president under the administrations of John Quincy Adams and Andrew Jackson. He was later named the secretary of state and lived the rest of his life as a United States Senator for South Carolina.
Dennis also has a grandfather, Rembert C. Dennis, who was elected to the state senate between 1943 and 1998. In 1972 he served on South Carolina's finance committee and was the senate's president pro tempore in 1984.
When it comes to her children, Kathryn Dennis is keeping her family history alive. She named her first daughter, Kensington Calhoun Ravenel, and her second, St. Julien Rembert Ravenel.
Inside Thomas Ravenel's family roots
Dennis' children also share a family history with their father and former Southern Charm star Thomas Ravenel, who also has political figures in his family tree.
For starters, Ravenel's father is Arthur Ravenel Jr., who was elected to the state senate and served in the United States House of Representatives. He also has a bridge named after him that connects Mount Pleasant and Charleston.
Ravenel, meanwhile, traces his roots all the way back to the 17th century and the French Huguenots who settled the area. This explains why Ravenel used to bust out his French knowledge on the show.
Bravo fired Ravenel last year amid his sexual assault controversy. The former Southern Charm star was accused of sexually assaulting a nanny while she was watching his children.
Kathryn Dennis fights for custody
Speaking of Ravenel, Dennis fought a bitter custody battle with him that only recently came to a conclusion. In a new interview, Dennis revealed that she and Ravenel have come to a custody agreement over their two children — and she could not be happier about it.
"I feel so much better like I can't even explain how much of weight has been lifted off of me," she explained. "I just feel like finally I can make moves in my life and it's been a long time coming."
Kathryn Dennis added that she feels more freedom in her life than ever before and is grateful that the custody drama is officially over.
As Southern Charm fans will recall, Dennis lost custody over the kiddos three years ago after she failed a drug test. She worked hard to win joint custody back and tried to win full custody following Ravenel's sexual assault scandal.
The reality star did not share the details of the new agreement, but we can only hope that it lasts. She also assured her followers that her two children are doing great and that she is looking forward to creating new traditions and memories with them.
Kathryn Dennis will return with the rest of her Southern Charm co-stars when season 7 premieres in 2020.