'Southern Charm': Thomas Ravenel Accuses Kathryn Dennis of Drug Use and Neglect As He Files Documents to Move the Kids Further Away
Former Southern Charm star Thomas Ravenel has reignited his custody battle with ex Kathryn Dennis. The disgraced former South Carolina state treasurer has reportedly sent Dennis an emergency custody proposal. Ravenel's legal team sent the paperwork when they discovered that Dennis was allegedly using drugs while the kids were in her custody.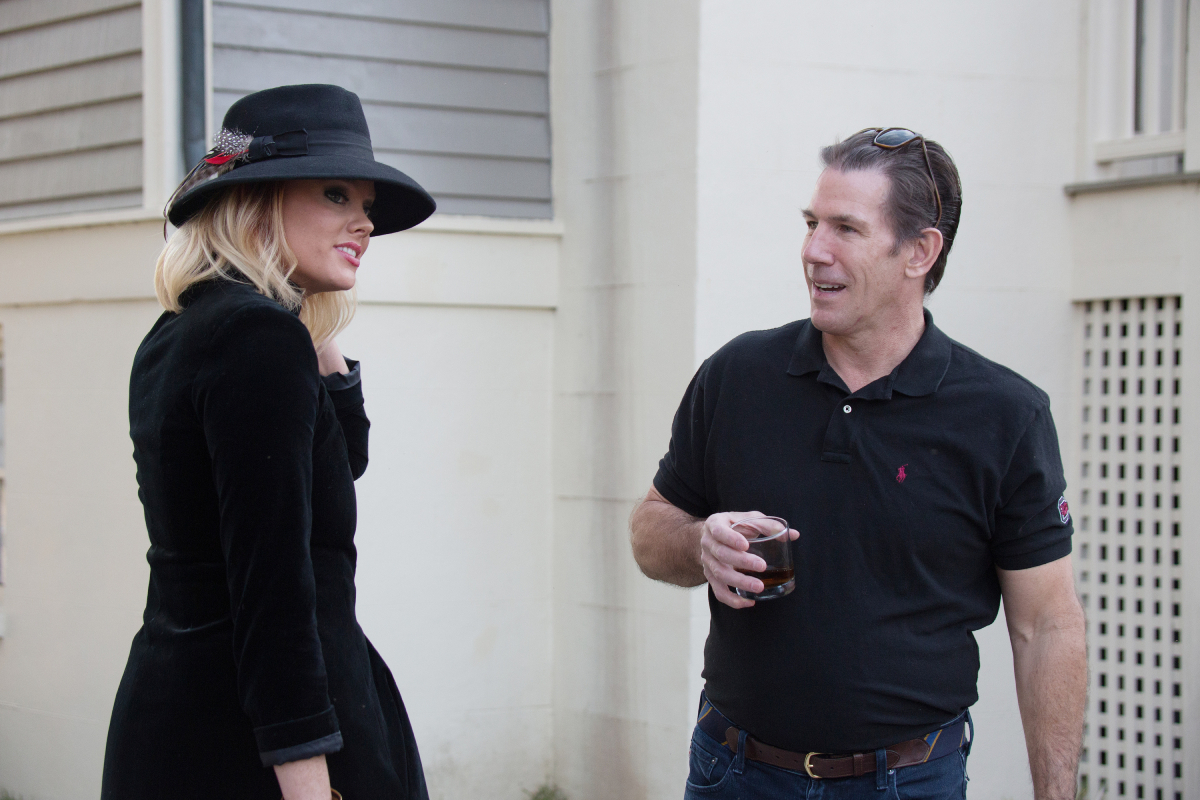 The 'Southern Charm' stars reached a custody agreement in November 2019
According to People magazine, Ravenel and Dennis reached a custody agreement in November 2019 after batting in court for years over their two children – Kensie, 6, and Saint, 4. At the time, Dennis said she was relieved the fight was finally over.
"I feel good that we actually are moving forward," she said. "I feel like we had been at a standstill and my whole life has been stunted from that. It feels like a huge weight has been lifted."
Dennis revealed the news to her fans on Twitter. She wrote that she and Ravenel had "resolved all matters related to our children." She added that the agreement was in the children's best interest, and she was happy to move forward.
The former couple agreed to joint legal and physical custody, with Ravenel having "primary legal custody. Ravenel's attorney explained that in the summer of 2020, the Southern Charm stars would start sharing 50/50 physical custody on a "week-on week-off basis."
The agreement required Dennis to employ a nanny during her time with the kids. Ravenel agreed to pay the nanny's salary in lieu of child support.
Thomas Ravenel has welcomed a new baby since his split from Kathryn Dennis
Since his split from Dennis, Ravenel has moved on to new relationships. One was with Heather Thea Mascoe, and the couple welcomed their first child together – Jonathan Jackson Ravenel – in late 2019.
Ravenel recently tweeted a photo of his third child and praised Heather in the caption. The disgraced politician wrote that his son's smile is the result of a mom who has been "perfect in every way" for the last 11 months.
According to FitsNews, Heather's niece Alyssa Mascoe responded to Ravenel. She wrote, "hope he's actually yours." She added that she knew what Heather was up to when she was "dating" Ravenel, as well as "what she's continually doing around her kids."
RELATED: Disgraced 'Southern Charm' Star Thomas Ravenel Finally Confirms Baby No 3, After Months of Trying to Keep It Secret
Ravenel didn't respond, but he has been posting messages about "getting married" soon.
The former Southern Charm star is also planning to move out of Charleston completely. He wants to live full-time at his $1.3 million mansion in Aiken, South Carolina. Ravenel reportedly sent a friendly letter to Dennis' legal team that stated his desire to take Kensie and Saint with him after they complete the current school year.
The former 'Southern Charm' star has changed tactics
The letter also pointed out that the distance between Aiken and Charleston would make it impossible for them to share 50/50 custody. Instead, Ravenel requested to keep the kids full-time and enroll them in private school.
He offered Dennis visitation every other weekend and four weeks in the summer. Ravenel reportedly gave Dennis one week to respond, but it doesn't look like she took Ravenel up on his offer.
According to All About the Tea, Ravenel has dropped the friendly tactics and has started slinging mud. In a revised emergency custody proposal, Ravenel has accused Dennis of having a drug habit and neglecting the children.
"We have a witness who observed Ms. Dennis do cocaine while having custody of the children. A witness who observed Ms. Dennis leave cocaine on an open dresser within reach of the children," the document states.
Ravenel also notes that there have been issues with four-year-old Saint. He says that multiple times, Dennis has left Saint unattended and the child ended up running into a busy street. Bystanders had to escort Saint back home, and they also called the police.
The accusations didn't stop there. Ravenel says Dennis has left the kids home alone numerous times. He claims she gave Kenzie an old phone that contained explicit photos of her mother. Ravenel also claims that the kids don't brush their teeth when they live with Dennis. And, he accused Dennis' home of looking like an episode of Hoarders.
Dennis has not responded to Ravenel's latest round of shocking allegations.
Season 7 of Southern Charm premieres Thursday, October 29 on Bravo.