'Southern Charm': Thomas Ravenel Was Told His Children Could Face Foster Care if He Was Unable to Care for Them
Thomas Ravenel from Southern Charm clarified that he was told his children could face foster care if he was unable to care for them.
Ravenel responded to a story that stated he claimed the children he shares with Kathryn Dennis would be forced into foster care rather than allowing Dennis to assume custody. He backed the position that the court makes the decisions but did not agree they should be in foster care. Adding, "I never said that, I was told that" about the story headline.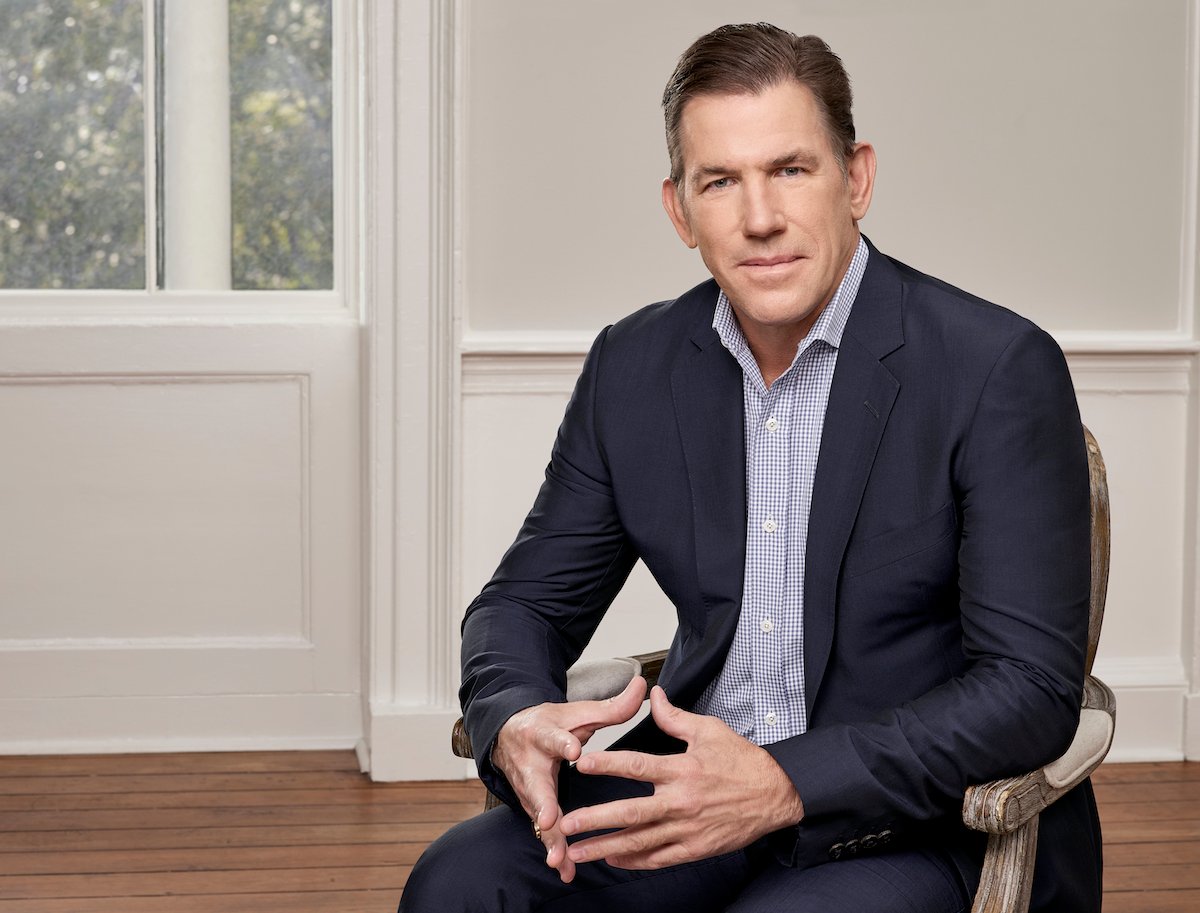 Thomas Ravenel made the 'foster care' statement in a now-deleted tweet
The remark about foster care came from Ravenel's now-deleted tweet captured by Bravo Snark Side on Instagram. "I have been told in no uncertain terms that if something were to happen to me or if false allegations were brought against me forcing me into a desperate situation that I'd not lose the kids to Kathryn but rather they'd go to DSS and into Foster Care," he wrote in late March.
Ravenel added, "The people who do this for a living have informed me of this" likely referring to his legal team.
Thomas Ravenel filed for full custody in October 2020
Ravenel filed for full custody of his children, Kensie, 6, and Saint, 4 in Oct. 2020. His motion was granted, but Dennis has supervised visitation every other weekend. This isn't the first time Ravenel battled Dennis for custody of the children. He took full custody of both children when their son was an infant. Dennis went to rehab after testing positive for marijuana in 2016.
However, she regained custody and was co-parenting with Ravenel until recently. Ravenel claimed in court documents that his son has fetal alcohol syndrome due to Dennis's alcohol consumption while she was pregnant.
Saint was "formerly diagnosed with FAS due to Kathryn's excessive drug and alcohol consumption while he was in utero" in Dec. 2020,  The Sun reports. Adding, that Saint needed "speech and occupational therapy for years to help combat his delays, but he is still falling behind at school."
Edisto plantation is finally sold and Thomas Ravenel is moving
In the meantime, Ravenel is making significant moves that could impact visitation. He sold his plantation on Edisto Island, which was often featured on the show. The property was sold in March for $3,400,000 and his new home is about two hours away from Charleston.
"I sold Brookland out on Edisto Island," Ravenel shared on Instagram, FITS News reports. "It's sort of a sad day parting with it. We had 15 memorable years together. I put a lot of love into this property and received much peace from it's [sic] heavenly and pristine grounds and home and barn."
He also shared he sustained an injury during the move. "Moving out my furniture was a bit too emotional for me and I fell down the stairwell from the barn apartment and cut my right eyebrow requiring eight stitches, so moving on from this piece of heaven not only broke my heart but my eyebrow as well."