'Southern Charm': Thomas Ravenel Tears Into Patricia Altschul in Deleted Tweet
Former Southern Charm star Thomas Ravenel took to Twitter and blasted former co-star Patricia Altschul and her son, Whitney Sudler-Smith, in an expletive-laden tweet. The comment comes after some intense speculation that Ravenel and his ex-girlfriend, Kathryn Dennis, are back together.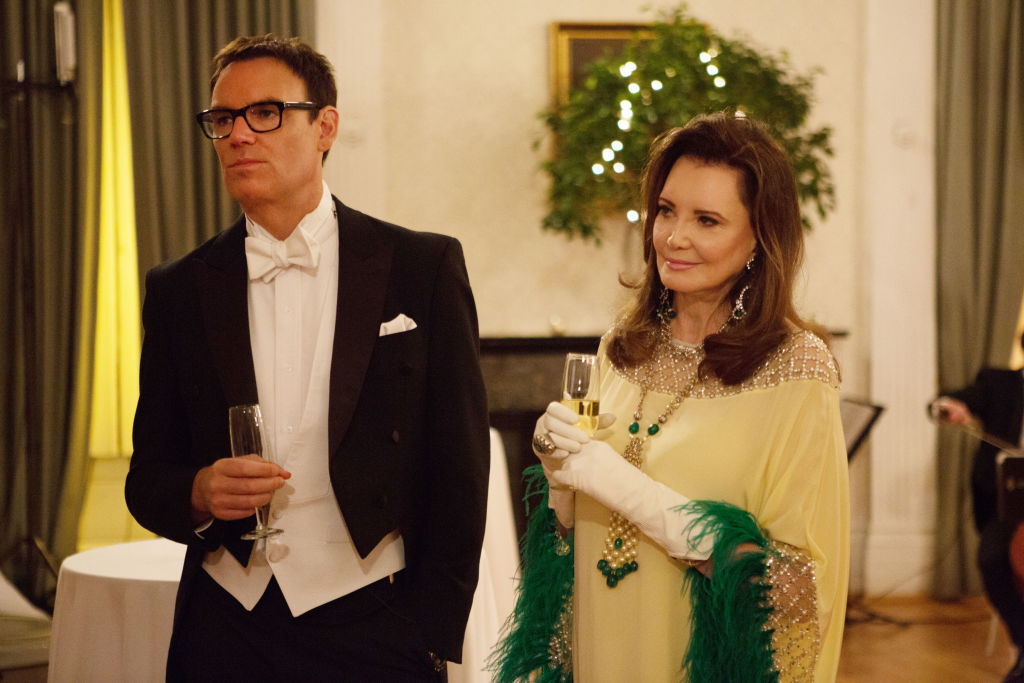 'Southern Charm' starts filming season 7
Season 6 of Southern Charm was pretty lackluster. With Ravenel no longer a part of the series, Dennis seemed to shy away from the spotlight, possibly due to her custody battle with her former boyfriend.
Although the other cast members did their best to pick up the slack, the season just wasn't as good as previous years. This led to some speculation that Bravo was considering canceling the series altogether.
Luckily, that is not the case. Filming for season 7 of Southern Charm is officially underway. Taking to Instagram, Danni Baird shared a behind-the-scenes photo from the new season, writing, "7th time's a charm #SouthernCharm."
There is no telling what's ahead for the cast of Southern Charm, but Ravenel is definitely heating things up all by himself.
Ravenel lashes out at 'Southern Charm' co-stars
Although Ravenel is no longer a part of Southern Charm, he clearly has some beef to settle with some of his former co-stars. He and Dennis may be on better terms at the moment, but the same can't be said of his relationship with Altschul.
Taking to Twitter, Ravenel recently blasted Patricia Altschul in an R-rated tweet about why he agreed to appear on Southern Charm in the first place. Ravenel seems to reference his exit from the series and alluded to the idea that Altschul did him wrong.
Ravenel has since deleted the post, though not before some savvy fans got a screenshot of it. It is unclear how Altschul reacted to the comments, though she probably did not respond well, especially considering how she was one of the few people who stood up for Ravenel.
Have Thomas Ravenel and Kathryn Dennis rekindled things?
Aside from his latest Twitter rant, rumors of Ravenel and Dennis rekindling things surfaced after the two resolved their custody issues.
With their custody issues behind them, the couple attended a party together in January. The appearance sparked reports that they have rekindled their romance — much to the disappointment of Southern Charm fans.
Shortly after the sighting, an inside source came forward and claimed that the two were slowly restarting their romance.
"Thomas and Kathryn have been spending a lot of time together. They're on really good terms. It started with co-parenting, but it quickly grew into something more," the source stated.
The insider added that Dennis has become a lot more comfortable with Ravenel over the past few months and that there is definitely a "spark" between them. The source claimed that they have yet to go public because they do not want to put a label on what they have.
Dennis shuts down the relationship rumors
In light of the rumors, Dennis confirmed that she has not gotten back with Ravenel, with whom she shares two children: Kensie and Saint.
"Not true," Dennis shared on social media.
Southern Charm fans immediately responded positively to the news, especially considering all the drama Ravenel and Dennis experienced when they were together.
For his part, Ravenel also shut down the rumors on social media. The former reality star told his followers that nothing romantic is going on between him and Dennis. Instead, they have found a way to get along and raise their children in a healthy environment.
Dennis and Ravenel were together way back in season 1 of Southern Charm. They parted ways after the birth of their first child only to get back together in 2015.
Bravo has not announced when the new season of Southern Charm will premiere, but the series could be back later this year.