'Southern Charm' Trailer Teases Shep and Taylor Turmoil, Craig and Austen's Smackdown – and Craig and Naomie Hookup?
The Southern Charm Season 8 trailer teases new romances on the verge, an old romance rekindling a spark, and a brawl between two friends that everyone saw coming.
New to the cast, but not the series, Taylor Ann Green joins boyfriend Shep Rose as a full-time cast member. Unfortunately, the Southern Charm trailer hints that not is all well with the couple. Other Southern Charm couples include Kathryn Dennis and Chleb Ravenell, and Austen Kroll may have found love with newcomer Olivia Flowers.
And while Craig Conover and Paige DeSorbo from Summer House had started dating, the Southern Charm trailer teased that Conover hooked up with ex-girlfriend Naomie Olindo, who returned to the show.
'Southern Charm' trailer teases fights between friends and couples
Conover and Kroll also get into a physical fight in the Southern Charm trailer – something that may have been a long time coming. The friends, who also host a podcast together, teased on a podcast they went through a period where they didn't talk. Conover was angry when Kroll made nasty comments to DeSorbo last summer, which was shown on Summer House. Kroll and DeSorbo got into a screaming match and he slammed the door in her face.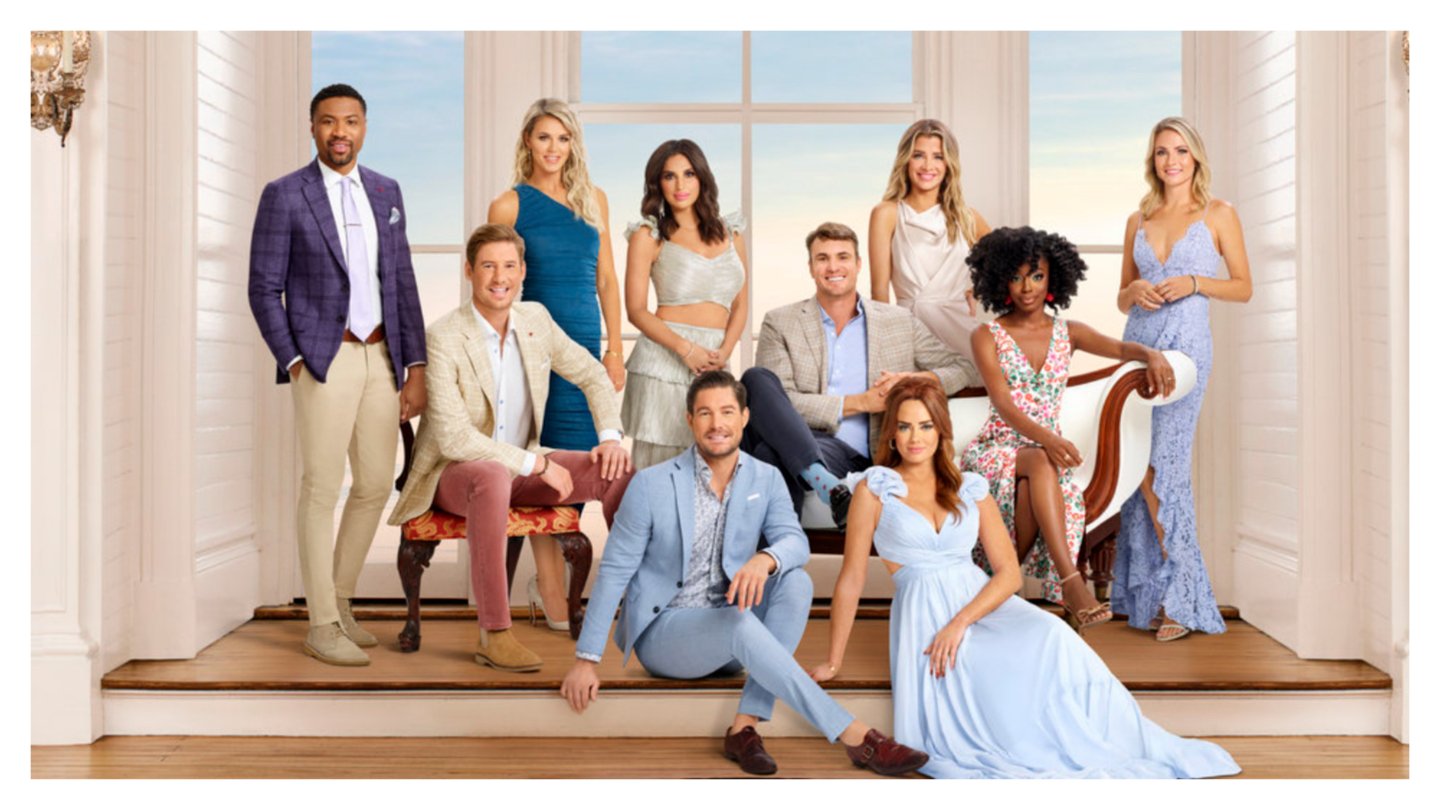 Conover said he went months without speaking to Kroll. In the Southern Charm trailer, Kroll ends up in a headlock and Conover demands, "Say, 'I'm sorry!'"
And while Kroll and Conover tussle, Green and Rose also have massive tension. On the verge of deciding if they should get engaged, cameras capture Rose harshly lashing out at Green, calling her a "f***ing idiot." Rose says Green gets jealous and adds, "I don't know where I'm going to be in six months."
Meanwhile, Dennis and Ravenell's relationship seems to be unraveling. "I can go to all your friends and ask, 'Hey is Kathryn a problem?' Yes, you are, the problem!" he is seen telling Dennis in the Southern Charm trailer. 
Naomie Olindo returns and the 'Southern Charm' trailer hints she hooked up with Craig
Conover and DeSorbo may also end up hitting a wall this season. Their new romance is seemingly threatened when Conover reveals that he and Olindo had recently hooked up.
"I feel like you're awkward around me a little bit," Olindo tells Conover in the Southern Charm trailer.
Conover replies, "We're not just exes, we hooked up recently."
Needless to say, DeSorbo is not happy. "I think that hanging out one-on-one with an ex while you are dating someone is inappropriate."
And while Conover may have stepped into a love triangle, one cast member who drove last season's drama, Madison LeCroy is newly engaged. Months before the Southern Charm trailer dropped, LeCroy vowed to keep her romance off camera. She said not only will viewers not meet her fiancé, no one from Southern Charm is invited to the wedding.
The 'Southern Charm' cast rounds out with some newcomers
Whitney Sudler-Smith and his mother Patricia Altschul return for season 8. Plus, although John Pringle is not in the Southern Charm main cast, he makes an appearance in the Southern Charm trailer. Leva Bonepart also returns and just moved into a new house. But, "she is wrestling with her mental health and the demands of running four restaurants on King Street."
In addition to Ravenell, newcomers include Flowers and Marcie Hobbs, who is Rose's cousin. Venita Aspen appeared last season and joins the cast as a full-time cast member.
Southern Charm season 8 premieres on June 23 at 9 p.m. ET on Bravo.
RELATED: 'Southern Charm': Craig Conover Teases 'Wild' and 'Old-School Classic' Season 8