'Southern Charm': Was Danni Baird's Alex Rodriguez Leak, 'Revenge a Dish Best Served Cold' To Madison LeCroy?
The best revenge is a dish served cold, so is that why Danni Baird from Southern Charm spilled the tea that Madison LeCroy FaceTimed with Alex Rodriguez?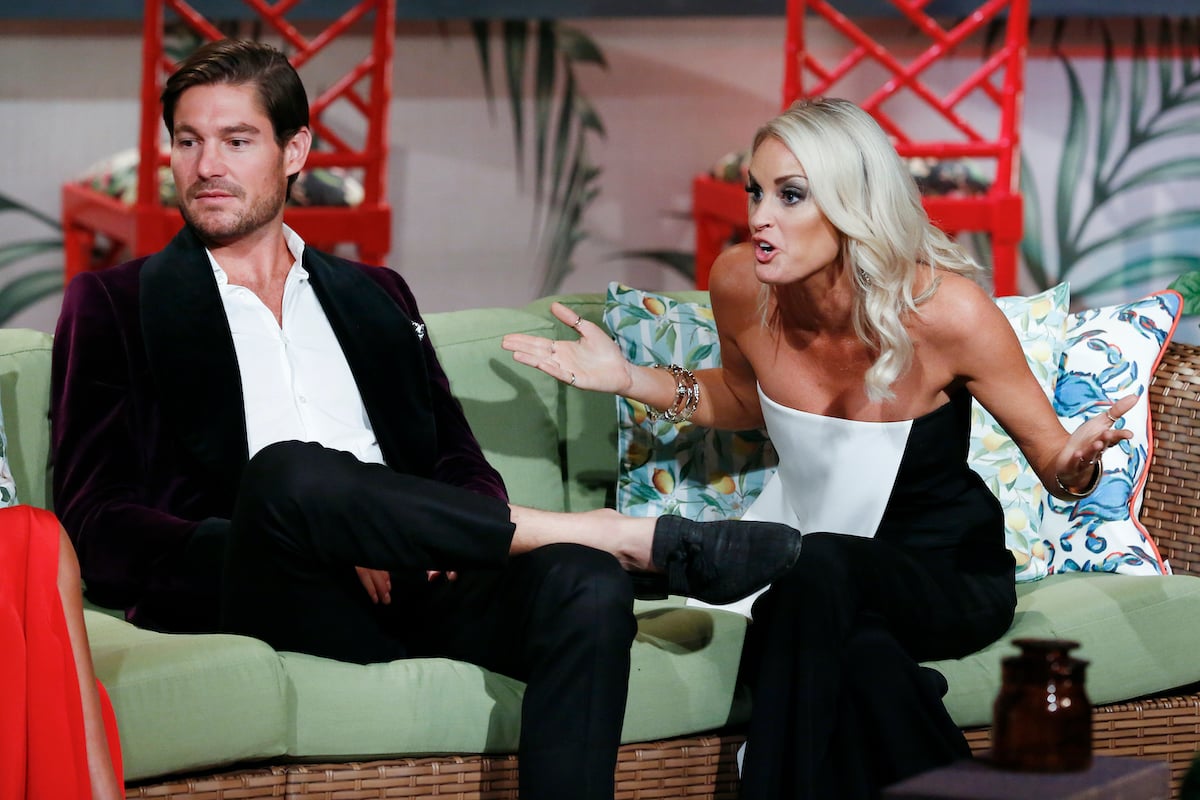 During season 6, Baird shared that she was deeply hurt when LeCroy announced to the group that Shep Rose gave Baird chlamydia. While LeCroy's strategy was to hurt Rose, she ended up doing more damage to her relationship with Baird. "What Madison said was very hurtful and untrue, and I feel as though it was clearly calculated, both directed at Shep and to me," Baird told Bravo's Daily Dish.
But the feud goes much further. LeCroy sent Baird's boyfriend direct messages while LeCroy and Austen Kroll were still dating. Baird went public with the exchange so she thinks the "chlamydia" revelation was maybe LeCroy's way of "killing two birds with one stone."
Danni Baird said the chlamydia comment came out of nowhere
The "chlamydia" comment definitely came out of left field, which is why Baird was so suspicious.
"It just pops out of left field, and I think you can see from my reaction," Baird told Bravo. "I'm completely in shock. I almost can't believe she's even talking about me. It was probably 10 minutes later, I had a breakdown once I realized what she had said, because this is a national platform, you know?"
"This is the first time I had ever even heard this," Baird continued. "You can't put something like that out there, especially if you're addressing it as being a fact, if you have no idea if it's a fact or not."
She added, "Shep and I dated almost a decade ago, and we, or at least I, did not even know Madison and Austen back then. So what she said is completely untrue and unfair. It was hurtful. She was trying to target Shep, but I know good and well she threw me in there for a reason, subconsciously or not. And it's just been really hard for me to comprehend how you can do that to somebody else. It's not my nature."
Danni Baird now reveals Madison LeCroy was messaging with Alex Rodriguez after part 1 of the season 7 reunion
The season 7 reunion kicked off with a bang when Craig Conover revealed that LeCroy had a relationship with a "married MLB player" during the first part of the Southern Charm reunion. The player's name was muted during the episode, but Baird confirmed it was Alex Rodriguez.
Baird recently appeared on the the Reality Life with Kate Casey podcast, which is when she walked into confirming that LeCroy was FaceTiming with Rodriquez.
"When you heard that it was possibly A-Rod, were you like, what?!" Casey inquired.
"Months before that, she had told me that they were FaceTiming or something," Baird spilled. "I never asked more about it or anything like that. So, I just kind of forgot about it."
Or maybe Baird realized now was the perfect time to come clean with the intel she had on LeCroy? Now LeCroy is on the defense, sharing she and Rodriguez were never physical. "He's never physically cheated on his fiancée with me," she told Page Six.