'Southern Charm': What's Patricia Altschul's Guilty Evening Pleasure?
It's no secret that Patricia Altschul from Southern Charm appreciates the finer things in life. From her tastefully appointed furnishings strategically placed throughout her sprawling Charleston mansion to her elegant dinner parties — Altschul lives like a Kennedy.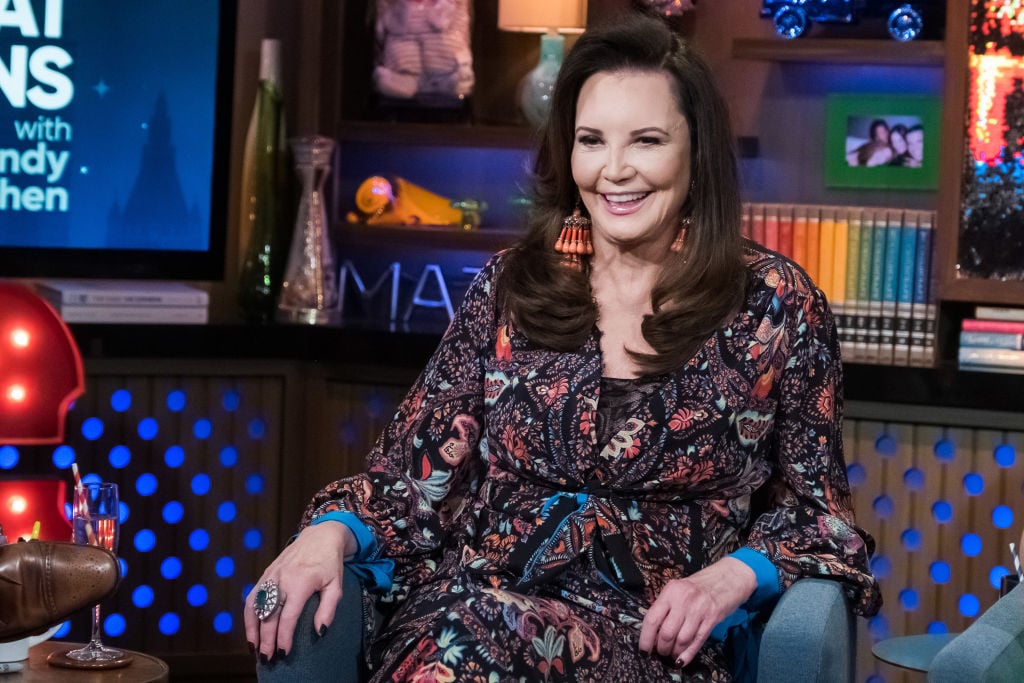 Even though Altschul lives a life of luxury, she's offered a few hints that show she's still extremely down to earth too. Rather than running for her life when Hurricane Dorian threatened this fall, Altschul strolled through the local Costco to gather supplies. Of course, supplies meant champagne, pet toys, and batteries. In her typical fashion, she always kept her cool and sense of humor as the Category 5 monster raced in her general direction.
She also blew fans' minds when she revealed that she enjoys fast food, "Patricia Altschul style." Cameras captured butler Michael Kelcourse driving Altschul in her Bentley to McDonald's. After he retrieves the food, he serves the burger and fries to her on fine china in the backseat.
She also 'makes a run for the border' late at night
Altschul gave Town & Country a full rundown of what goes on in a typical day. She usually rises at 8 a.m. and is greeted with one coddled egg and coffee. She spends a few hours getting ready for her day and then heads to her home office.
After lunch, she typically runs errands before preparing for her evening. Of course, dinner is one part of the evening, but she also attended the opera the day Town & Country was in tow.
For the most part, fans can picture this being Altschul's day. From the time spent getting ready for her day at work, especially attending the opera, a productive day like this seems to be spot on for Altschul. However, Altschul and her guest seemed to work up an appetite after the opera. Her guest suggested they hit Taco Bell and she had no problem with the request. Apparently, she prefers a burrito supreme from the menu.
But Taco Bell is not her 'kryptonite'
A burrito supreme from Taco Bell is likely to be most people's weakness. However, Altschul revealed her true food weakness to Town & Country. "The ordinarily restrained Grand Dame is non-discerning when it comes to sugar: Krispy Kreme, See's Candy, and candy corn are her kryptonite," the reporter shared.
Fans may also want to ask Altschul if she's taken the Popeyes versus Chik-fil-A chicken sandwich challenge too. She tweeted in June that in addition to the Golden Arches, she also enjoys Popeyes. "I forgot fried chicken and biscuits from @PopeyesChicken," she tweeted along with a video from the show.
In addition to sugar and fast food, Altschul also loves one of Kelcourse's famous martinis. She revealed the secret behind those delicious drinks, which includes a lemon rimmed glass. "You always rim the glass with a lemon to make sure you get a little bit of flavor, so every sip should be at a different point on the glass," Kelcourse told ET. Altschul only drinks gin martinis along with Boissiere vermouth. The ingredients go into a shaker with ice.