'Southern Charm': Will Jay Cutler and Madison LeCroy's Rumored Romance Rear Its Ugly Head During the Season 7 Reunion?
John Pringle from Southern Charm previously told Showbiz Cheat Sheet he thought that Craig Conover could be the biggest sh*t stirrer on the show and the reunion proves he's not wrong.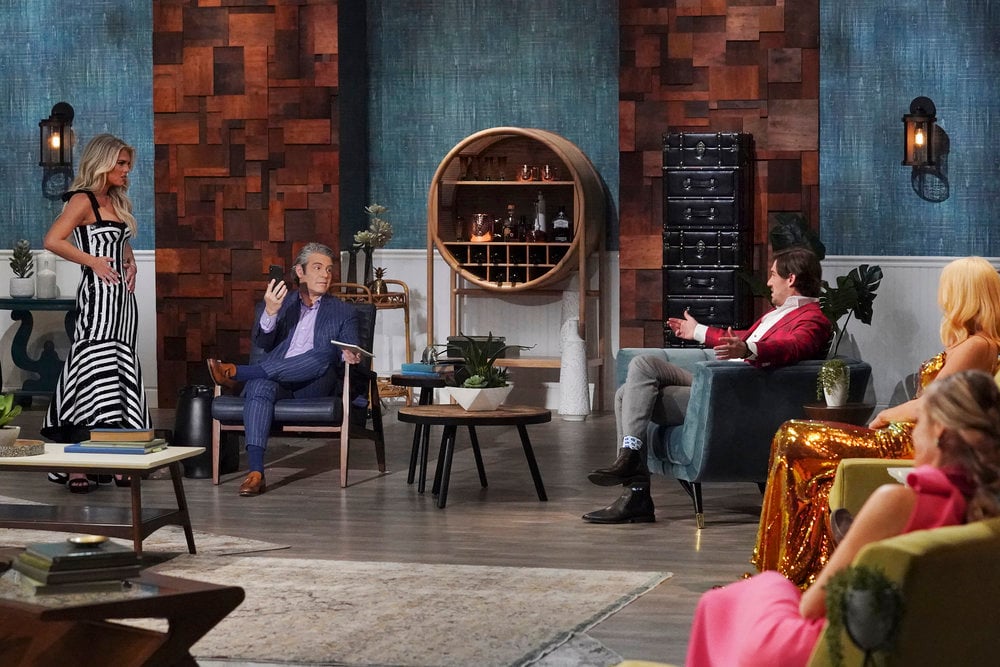 Conover and Madison LeCroy go head to head during the first part of the reunion over her alleged romance with a "married MLB player." The married professional ballplayer is likely to be Jay Cutler, although Cutler played professional football.
While the married player isn't named, Cutler is the only professional athlete LeCroy has been linked to in the past few months. Her entanglement blew up over a photo Cutler and ex-wife Kristin Cavallari recently shared. LeCroy went on the offense sharing text exchanges with Cutler.
Craig Conover calls Madison LeCroy a 'home wrecker'
Conover asserted that LeCroy slept with a married man while she was still dating Austen Kroll. "You were flying around the country sleeping with men, married men!" Conover said in a preview clip. "Ex-MLB players. That's what you were doing during quarantine. You know why Austen was at my house? 'Cause you weren't talking to him! You flew to Miami to f**k an ex-MLB player."
While Kroll agrees with Conover, LeCroy refutes the accusation. "Put me on a lie detector test," she said. "I never flew to Miami. Where's the record of that?"
Kroll named the married man in question. But producers ended up concealing his name by clipping the audio.
"By the way, I should say, he's a very famous married, MLB player," host Andy Cohen said to LeCroy. Conover loses his mind referring to LeCroy as "trash" and that he "hates being on the same stage as her."
Madison LeCroy admits to 'DM'ing' with the 'MLB' player
Cohen asks LeCroy if she was in touch with the mystery professional athlete. "He contacted me," she said. "And yes, we DM'd. But other than that, I've never physically seen him." At this point Kroll cuts off LeCroy.
"You guys FaceTime all the time, Madison," Kroll shared. "Stop." Conover pipes in telling LeCroy she's a liar.
All of this drama began only 20 minutes into the reunion and Cohen looks freaked out. Cohen tries to calm Conover as it is clear Conover is heated.
John Pringle shares that both Madison LeCroy and Craig Conover can stir the pot
"I don't think jerking off on FaceTime is cheating," Pringle piped in during the reunion.
Pringle told Showbiz Cheat Sheet that while he acknowledged the drama LeCroy could cause, he thought Conover brought an equal amount, if not more, drama to the show. "I'm leaning towards Craig," Pringle said of Conover being the biggest pot-stirrer on the show.
"Sometimes I'm like, 'What are you doing?'" Pringle said. "It's almost like he has this look in his eye. But they're both up there. They're neck and neck. Coming down the stretch. We'll see how it all turns out. It might be a photo finish."
Part one of the Southern Charm reunion is on Thursday, Jan. 28 at 9/8c on Bravo.