Southern Charm's Austen Kroll and Craig Conover Reveal Why Filming Bravo's 'Winter House' Is so Different
Austen Kroll and Craig Conover dished about the biggest difference between filming Southern Charm and Bravo's Winter House. While both are reality shows, Kroll and Conover said they don't have to deal with surveillance cameras on Southern Charm. Since Winter House is filmed in a similar style to shows like Summer House and Below Deck, Kroll and Cononver had to get used to GoPro cameras capturing their every move.
'Southern Charm' allows the cast to take breaks from the camera
Kroll and Conover mused about the surveillance cameras in the house. "You've never seen that raw footage of me and Austen," Conover observed on his and Kroll's Pillows and Beer podcast. "We've never been on surveillance before on Southern Charm. That fun part definitely has cons for us because it's raw. And so you get to see our 'not so great' moments."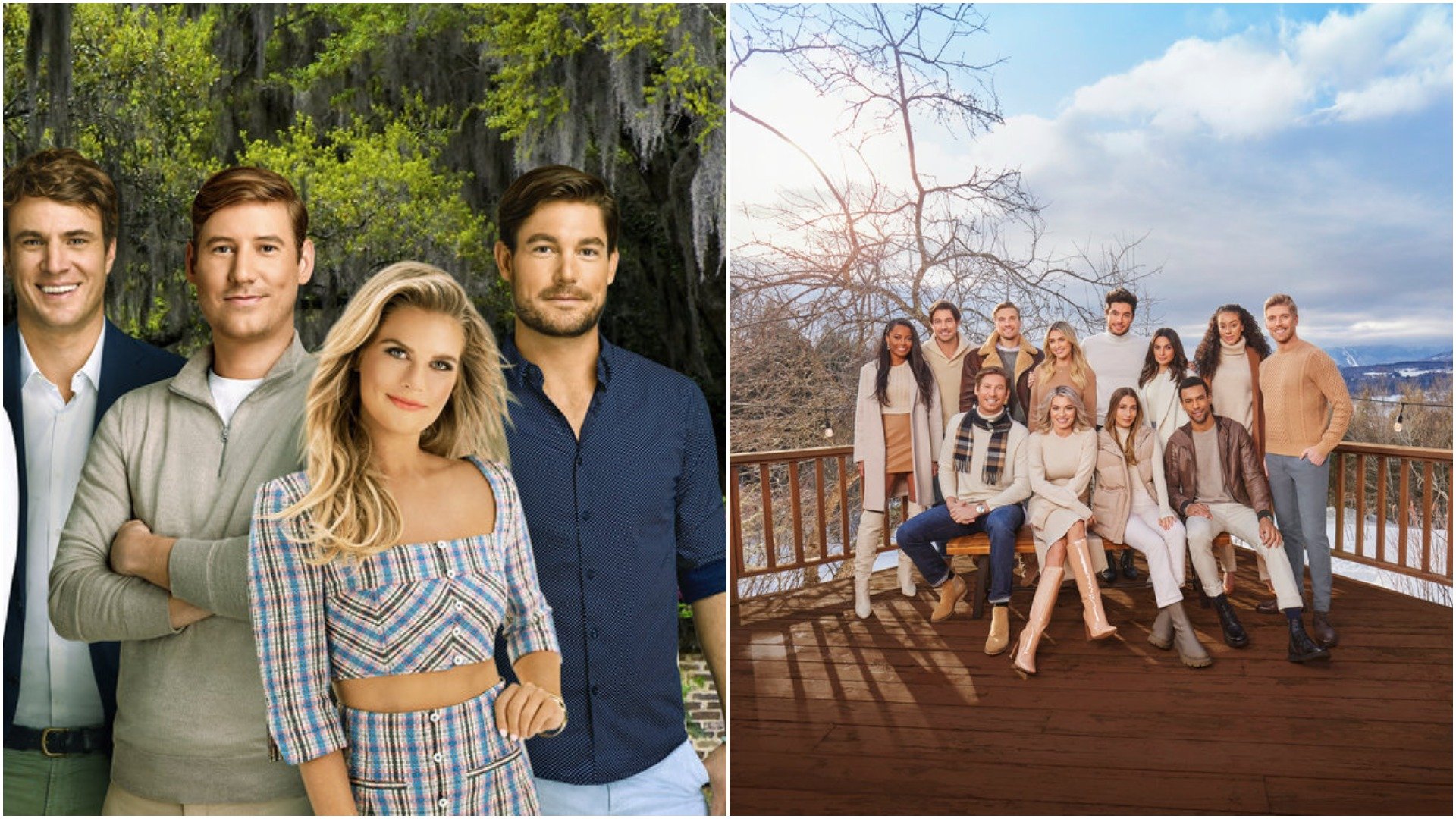 Kroll compared how different it is to film both shows. "We're so used to cameras going down," Kroll said about Southern Charm. "And then we go to a bar or something and get drunk. And that footage isn't out there. That was not the case for Winter House."
Craig Conover tumbles down the stairs on 'Winter House'
Conover recalled how he fell down the stairs during the first episode of Winter House – a moment that perhaps wouldn't have been shown on Southern Charm. "So whenever I try to leave the house or leave anywhere like I'll open the door five times," Conover said. "And I have to go back upstairs like three times. I'm in my snowboard socks and I think I fall down the stairs. And you just hear me go, 'ow.'"
"You guys are like hurry up," Conover continued. "I mean, that type of stuff is gonna be funny. And I'm excited to watch even though I'm nervous." Kroll said he wasn't nervous to watch the show. But he found his mismatched garb funny when everyone met the first night in Stowe, Vermont.
'Winter House' filming may have had the same challenges as 'Summer House'
Winter House spun off of Bravo's Summer House but added Southern Charm cast and a few new faces. So when it came to shooting Winter House only months after Summer House wrapped, production may have implemented some of the same approaches the Summer House crew used to capture as much footage as possible.
Noah Samton, senior vice president of production from Bravo said Summer House went heavy on surveillance cameras last season due to coronavirus (Covid-19). "In the best of circumstances, shooting a reality show is incredibly challenging: to get people to open up and be vulnerable and be comfortable in front of the cameras, and live their exciting lives as you're watching, it's already difficult," he told The Wrap.
"You do that with the challenge of Covid protocols, people getting tested all the time, limits on what they can and can't do; for the production company, the amount of work that they put in to make the show happen is astonishing," he added.
"Then you edit the show and you realize the audience doesn't actually want to see any of that," he continued. "They don't want to see how we made things safe. They want to see Summer House being fun. And so the challenge of how we shot it versus the end product is just an incredibly impressive feat."