Southern Charm's Craig Conover Dishes About Halloween Treats With Girlfriend Paige DeSorbo – and a Trick on Shep Rose
Craig Conover and Paige DeSorbo apparently have plans for Halloween this year. The Southern Charm / Summer House, Winter House couple seems to be planning the spooky holiday together and Conover teased a bit about candy he plans to give out, and Halloween couple costume ideas. He also joked about playing a messy trick on Shep Rose, which was probably Austen Kroll's idea.
Craig Conover said Paige DeSorbo doesn't understand his candy choices
Conover said on his Pillows and Beer podcast he doesn't like Snickers (gasp). "Alright let's talk about our candy preferences because Paige and my mom think I'm crazy," Conover said about the candy he likes for Halloween. He and Kroll decided to rank their Halloween candy preferences.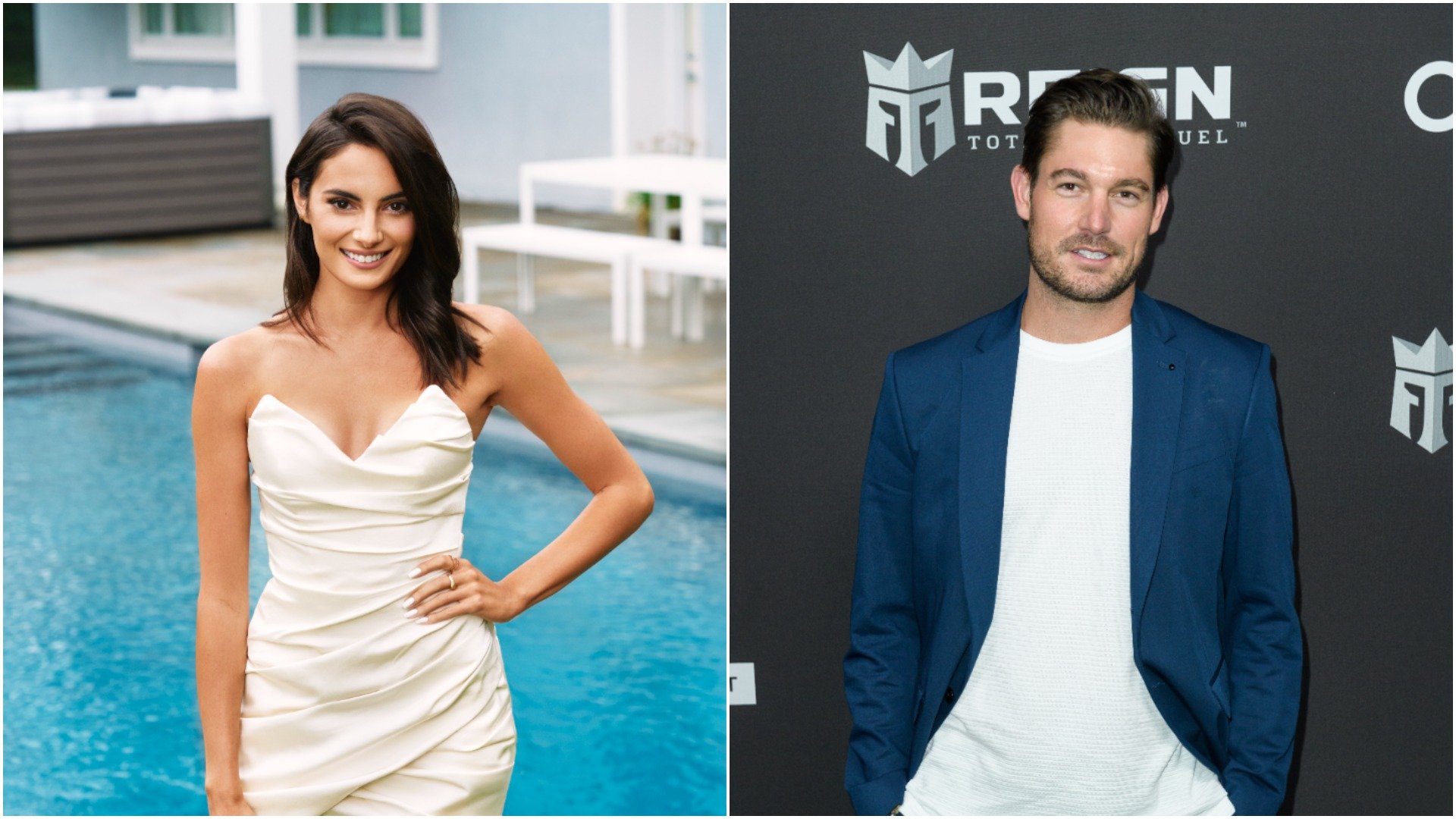 "I would say the little miniature bags of Sour Patch Kids are probably my favorite," Conover admitted. "And then a Reese's. Oh and Nerds." Kroll said his number one candy choice is the "little boxes of Milkduds."
Are Craig Conover and Paige DeSorbo doing a couple's costume?
Later in the podcast, Kroll and Conover mulled over Halloween costumes, especially couples costumes. "The girl that I'm dating was like, 'What do you think we should do?'" Conover recounted. "First I was like I don't wanna do a couples thing. But at least look cute."
But after mulling over costume ideas, and going down memory lane with Teenage Mutant Ninja Turtles costumes, Conover dished about the costumes he and DeSorbo could be rocking. "I think it's gonna be Aladdin and Jasmine," he said. Then suddenly changed his mind. "No, f**k that. Let's do Rufio [from Hook] and Tinkerbell. Rufio's a good one."
Conover also talked about autumn in Charleston teasing, "Someone visiting recently didn't realize we didn't have fall here. And I was like yeah, sorry to break it to you."
Shep Rose should watch his driveway on Halloween
Conover also pondered playing a trick on Shep Rose that he considers to be a treat to himself. When he was younger, Conover recalled gathering a bunch of pumpkins from a field and then smashing them in someone's driveway for fun. He joked about recreating that fun in Rose's driveway this year.
Actually, the pumpkin smashing idea was Kroll's idea. "Oh my god but we'll pay for the pumpkins and do it," Conover said. Kroll said he thinks it would be funny and knows Rose would be laughing but wondering "what the hell is going on?" Plus, "He'd start throwing pumpkins," Conover laughed. "That's kind of an idea, guys."
Are Craig Conover and Paige DeSorbo really dating?
Whether DeSorbo joins Conover for trick or treating or not, Conover's teases during the podcast made it seem as though they are dating. After denying it for months, a source revealed they are together. "Their friendship has grown into more as they've spent more time together," an unnamed source told Page Six. Plus Conover referred to DeSorbo several times throughout the first episode of the second season of the podcast. He even shared that she and Kroll took care of him after he partied a little too hard during the week of a friend's wedding.
They even look very couply in a video they shot for Bravo's Winter House. Clad in cozy sweaters and drinking red wine, they gave fans a tour of the home. When the tour came to an end they clinked glasses and DeSorbo said, "Love you, Craig."