Southern Charm's Kathryn Dennis Lost Custody of Her Children to Thomas Ravenel – but Why?
Kathryn Dennis from Southern Charm has temporarily lost custody of her children Kensie and Saint to Thomas Ravenel after he cited neglect and abuse.
Ravenel asserted in court documents that Saint has fetal alcohol syndrome due to Dennis's alcohol consumption while pregnant. Documents surfaced in Dec. 2020 referencing that the child was "formerly diagnosed with FAS due to Kathryn's excessive drug and alcohol consumption while he was in utero," The Sun reports. Adding, that their son required "speech and occupational therapy for years to help combat his delays, but he is still falling behind at school."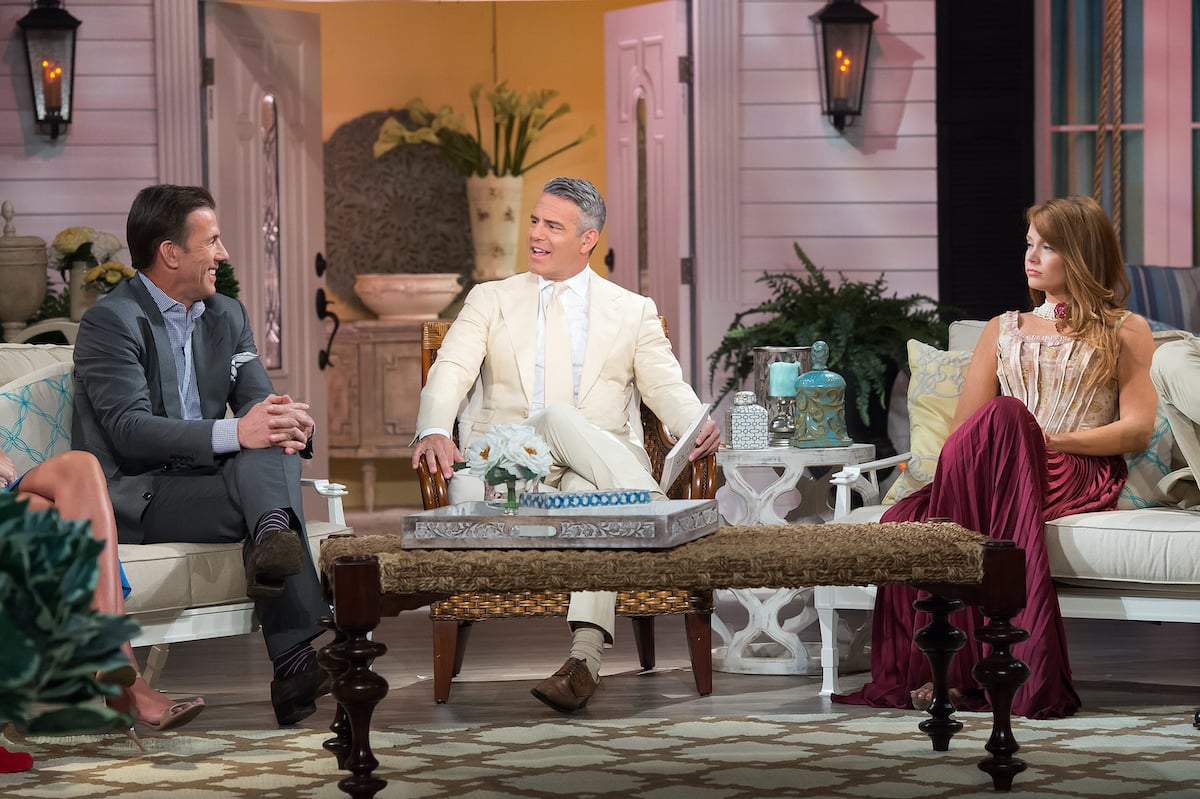 Thomas Ravenel alledges Kathryn Dennis was recently using drugs
Ravenel also shared that Dennis did not actively participate in Saint's therapy. He referenced a folder of worksheets Saint was supposed to complete with Dennis, which has "never been touched."
The custody battle has been going on for years, with the latest fight sparked in Oct. The couple previously shared joint custody of the children after Dennis lost custody because of drug use. She went to rehab and the former couple finally settled on joint custody.
RELATED: 'Southern Charm': Thomas Ravenel and Kathryn Dennis Met at Republic, but Is He Now Banned as Part of the 'T-Rav Safe Zones' Map?
However, Ravenel cited that Dennis was no longer sober. He noted there were "changes" affecting the "health, safety and welfare" of the children," The Sun reported in Oct. Ravenel believed Dennis "relapsed and is no longer sober from illegal drugs." He also alleged that Dennis was using cocaine. Plus she left the illegal drug in reach of the children.
Kathryn Dennis revealed she was drinking alcohol again in 2019
Dennis surprised viewers and some cast members when she shared that she was drinking alcohol again. She initially admitted she drank alcohol after her 2019 appearance on Watch What Happens Live with Andy Cohen was called into question. Fans wondered if Dennis was intoxicated, but she later insisted she was simply nervous. But she said she could drink alcohol during the Southern Charm Season 6 reunion.
While Dennis didn't drink alcohol on camera during season 6, she did during season 7. Craig Conover and Dennis met for lunch during the season 7 opener and she ordered a cocktail. Dennis asserted she wasn't drinking to excess and Austen Kroll said he was glad her alcohol consumption was no longer being covered up.
RELATED: 'Southern Charm': Kathryn Dennis Claims She Hooked up With Shep Rose a Few Times, but He Said It Was More Like 6 or 7
"I am so sick and tired of this, like, you know, I don't drink narrative," he told US Weekly. "As soon as, like, you know, she came out of the gates and she was like, 'I'm drinking again,' I was, like, 'Yes.' You know, like, 'Good.'"
"I don't care to talk about this with someone, you know, off-camera," he continued. "So, I think that she, you know, faced [it] kind of head-on and what that does is it prevents other people from talking about it, you know, behind [your] back." But then he added, he hoped "it doesn't turn out to be a problem."