'Southern Hospitality': Maddi Reese's Friendships With Grace Lilly & Joe Turned Upside Down This Season – 'There Was a Lot of Drama' [Exclusive]
Maddi Reese and Grace Lilly were hardly speaking at the beginning of Bravo's Southern Hospitality Season 1. But once Grace returned to Republic, the ice thawed on their friendship and Maddi recently said they are closer than ever.
However, Maddi can't say the same about her friendship with Joe Bradley. While they are still close, the shade Joe threw toward her relationship with boyfriend Trevor added a little distance to the point where they don't hang out as much outside of work anymore.
Maddi says she's still close to Joe Bradley from 'Southern Hospitality'
"Joe and I are still really close," she told Showbiz Cheat Sheet. "We work together. I mean, we're like work husband and wife. I mean, I don't think that's going to go away, especially because we do have to work so closely together. It's hard to not be friends or to be close."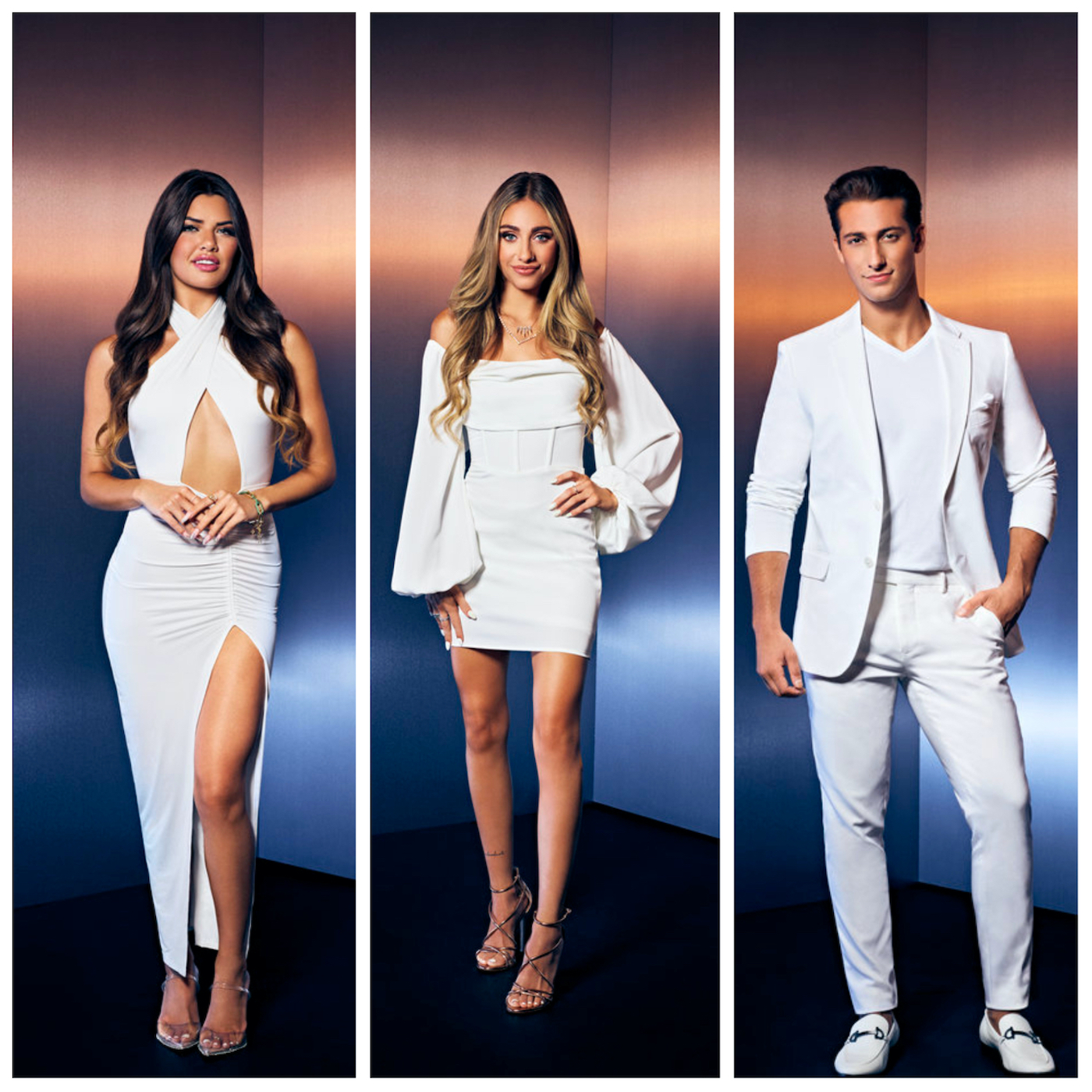 The first few Southern Hospitality episodes saw Joe wanting to take his friendship with Maddi to a romantic level – but Maddi got back together with her boyfriend Trevor before he had a chance to pursue a dating relationship.
But Joe damaged their friendship with the shade he threw toward Trevor, Maddi says
Joe wasn't thrilled that Maddi and Trevor got back together. "But definitely, him talking s*** about my relationship and being really kind of mean towards Trevor has made it really hard where I've had to set boundaries," she said about Joe. "Like we don't hang out as much outside of work … you know, every once in a while maybe."
"It's just kind of been really hard. So I've had to distance myself from that," Maddi admitted. "But I still consider him to be a friend, because we work together. We're still really close at work, but just outside of work, it's not like how maybe it used to be just because he's been so hard on my relationship."
Does Joe regret shading Trevor on 'Southern Hospitality'?
For his part, Joe told Showbiz Cheat Sheet he regrets being shady toward Trevor. "I kind of regret how I acted toward Trevor in the beginning," he said. "But I was there when Maddi got cheated on about a year ago, and I was her shoulder to cry on. We bonded and that might be when my feelings for Maddi started developing, to watch her get heartbroken. I just saw a vulnerable side to her. And I'm like, this girl deserves a lot better than this guy. I usually saw work mode Maddi."
"And then she got over Trevor, it seemed," Joe continued. "This summer we were hanging out or before episode one we were hanging out and I saw a huge momentum shift and chemistry between us. And then a few days before Leva's [Bonaparte] birthday, he just comes crawling back."
"And I think that's why I was upset," Joe reflected. "I'm not the jealous type. I'm not going to show or tell people that I'm jealous, but I think that's why I was so upset. I didn't want her to have to relive that pain and emotion if he did it again. Because he is known to have done things like that to other people and just no one wants that for their best friend, whether I had feelings for her or not. I just think that the fact that I was having feelings for her made it that much harder."
Grace Lilly and Maddi are closer than ever thanks to 'Southern Hospitality'
On the flip side, the tension between Maddi and Grace at the beginning of the Southern Hospitality season is gone. Now they are closer than ever.
"I feel like filming and working together has bonded Grace and I so close again like we once were," Maddi said. "I feel like when she was away and working Bourbon N' Bubbles and traveling and stuff like that, like I didn't see much of her. And I feel like it really broke us apart where, episode one it was kind of like, where do we stand kind of thing? Like there was a lot of drama in the past."
"But the thing is, once upon a time her and I were best friends," she said. "So I feel like it was really kind of easy for us to go back there. Especially, I feel like while filming, she got a hard time coming back to work. I think Mikel [Simmons] had a hard time coming back to work. I felt like everyone was kind of targeting them. And I felt like I was a friend for them at that time. And I feel like it got us really close."
"We just went to Mexico," she added. "I went to Tulum, back with Grace recently, and we had such a great time, no drama. She has a new boyfriend now. So she went with her boyfriend and I brought Trevor with me. So it was just such a different experience. Like we weren't single, running around, acting like fools. We had such a great time."