'Space Force': Who Plays Erin Naird on the Netflix Comedy Series?
Space Force features a cast of comedy heavyweights, including Steve Carell and Lisa Kudrow. But the Netflix series also introduces some new faces, including Diana Silvers, who plays the angsty teen, Emily Naird. Here's everything we know about the actress and what else she's been in.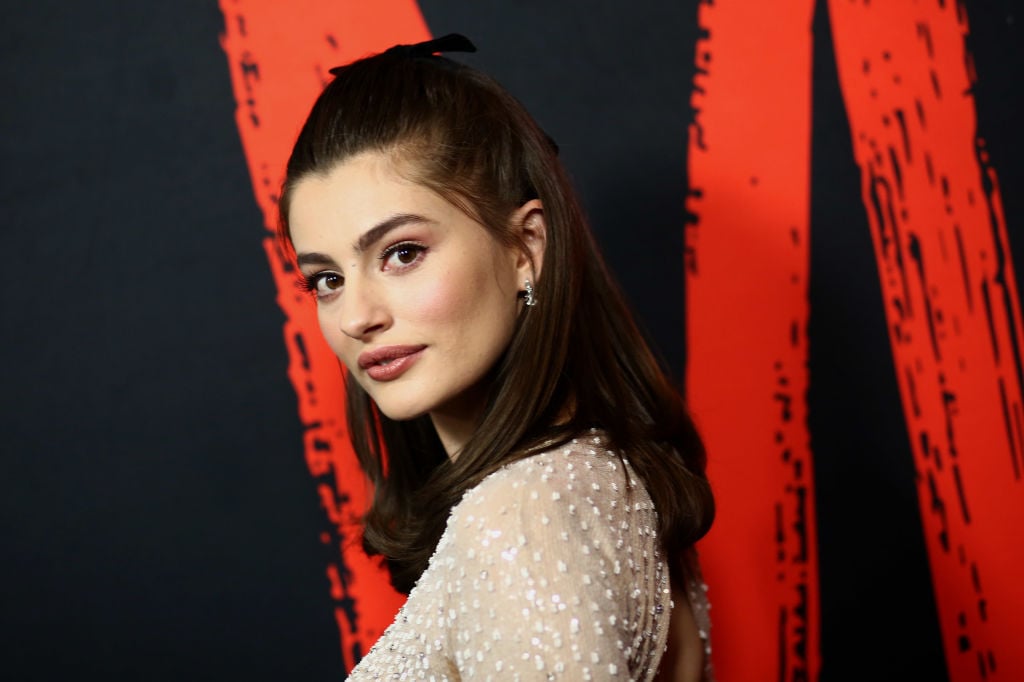 'Space Force' star Diana Silvers 
Diana Silvers is a 22-year-old actress who was born and raised in California in a family of six children. As a teen, Silvers was discovered by a modeling agency and went on to with notable designers like Stella McCartney. After graduating high school, Silvers attended New York University for a few years but moved back to her home state when her father's house was destroyed in the 2017 California wildfires.
Believe it or not, Silvers is a relative newcomer to Hollywood, and only has a handful of acting credits. She started her career in 2019 with the Hulu series Into the Dark with a role on Episode 2, "Flesh and Blood," opposite Dermot Mulroney.
After being cast in M. Night Shyamalan's thriller, Glass, Silvers played Hope in the Olivia Wilde comedy, Booksmart, alongside notable comedy stars Will Forte and Jason Sudeikis. In the 2019 psychological horror film, Ma, Silvers portrayed Maggie Thompson, opposite award-winning actresses Octavia Spencer and Juliette Lewis.
She plays Emily Naird in 'Space Force'
In the new Netflix comedy, Space Force, Silvers portrays Emily Naird, the teenage daughter of Steve Carell's character, General Mark R. Naird. This is the second time the actress is working with Lisa Kudrow, who plays her mother, Maggie Naird. The two appeared together in Booksmart in 2019.
The role is a breakout for Silvers, and in an interview with Vanity Fair, she revealed how excited she was to join Carell's series. As an avid fan of his hit sitcom, The Office, she said she was thrilled when she heard him joke around and repeat lines from the show during Space Force rehearsals. 
"I think it was the first episode, Steve, Paul King, and I were rehearsing the scene in the high school gymnasium, and I was telling them about Yuri/Bobby," said Silvers. "And [Carell] goes, 'God, no, no, God!' and I was, like, 'It is happening!' He's doing the thing that was my first exposure to The Office ever, and I am freaking out—but I'm not going to say anything because this is really cool.  It definitely entertained me, I was trying to hold it together."

Vanity Fair
RELATED: 'Space Force': Why Lisa Kudrow Felt Embarrassed After Learning What the Show Is Based on
What's next for Diana Silvers?
After Space Force, Silvers is set to appear in the action thriller, Ava. Directed by Tate Taylor, the movie will star Jessica Chastain, Colin Farrell, Common, and Geena Davis. Silvers' Space Force co-star, John Malkovich is also set to appear in the film.
Silvers will also be featured in the upcoming Amazon Studios film, Birds of Paradise, in which she will portray a ballet dancer. Ava and Birds of Prey do not have premiere dates as of yet.
Space Force is currently streaming on Netflix.