'Space Force': Why Lisa Kudrow Felt Embarrassed After Learning What the Show Is Based on
Lisa Kudrow is making a return to TV comedy with Netflix's new series, Space Force. The Friends star recently opened up about her role on the show and admitted she felt embarrassed upon realizing how oblivious she was to the show's source of inspiration.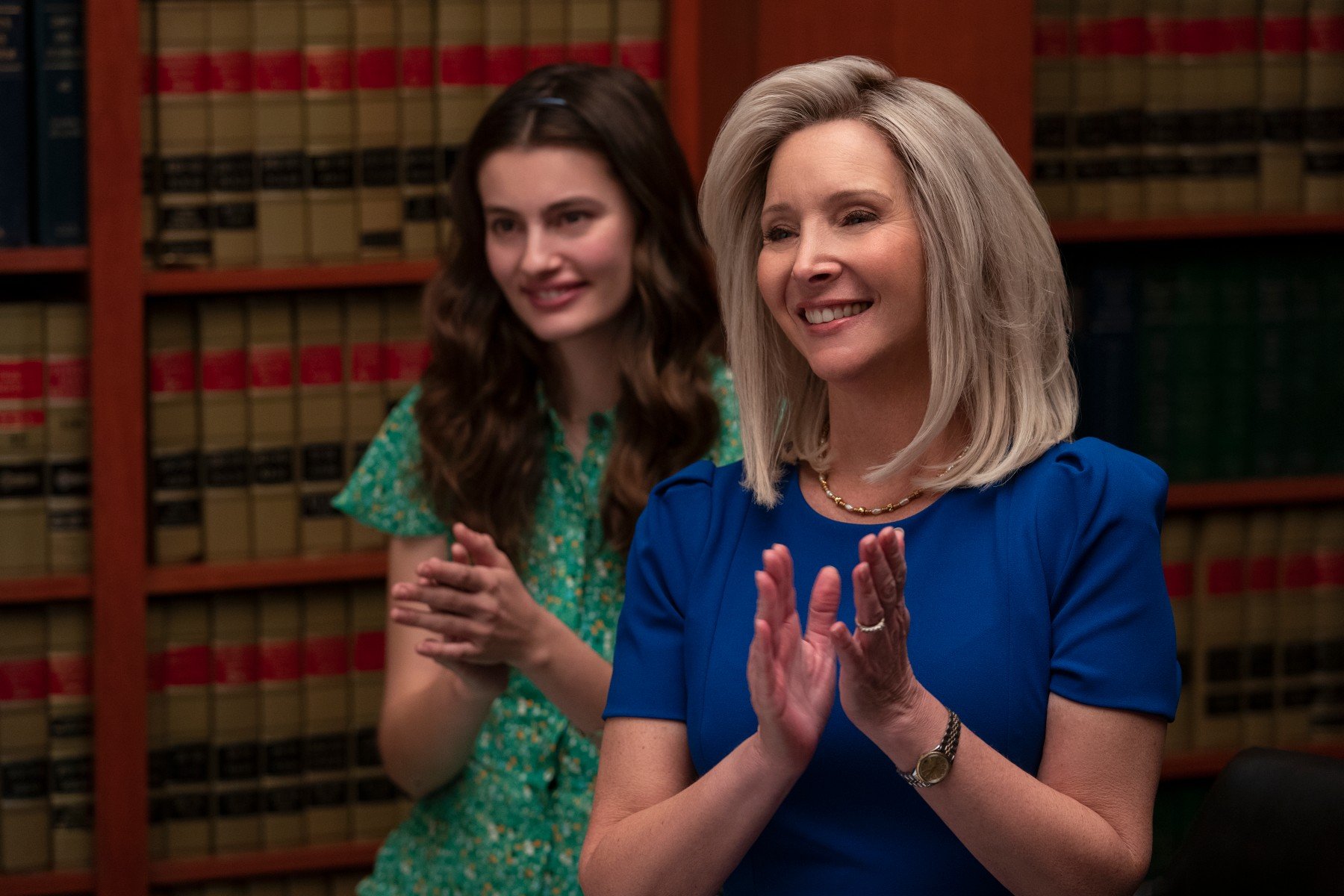 What is Lisa Kudrow's new show 'Space Force' about?
Created by The Office alumni, Steve Carrell and Greg Daniels, Space Force is a workplace comedy that centers around a group of officials in charge of building a new military branch. Carell leads the show, alongside co-stars John Malkovich, Diana Silvers, Tawney Newsome, Ben Schwartz, and Lisa Kudrow.
"A decorated pilot with dreams of running the Air Force, four-star general Mark R. Naird (Steve Carell) is thrown for a loop when he finds himself tapped to lead the newly formed sixth branch of the US Armed Forces: Space Force," the Netflix synopsis for the series reads. "Skeptical but dedicated, Mark uproots his family and moves to a remote base in Colorado where he and a colorful team of scientists and "Spacemen" are tasked by the White House with getting American boots on the moon (again) in a hurry and achieving total space dominance."
What is the inspiration behind 'Space Force'?
In an interview with Entertainment Weekly, Carrell revealed that when Netflix approached him with the idea of doing the comedy, there was no premise in place. But he said that he found the inspiration for the series after learning about the government's new military branch, the United States Space Force.
"The notion of this new military entity was funny to me," he explained. "It seemed like something that had never been explored before. Obviously, because it hadn't existed, because we'd be developing our show as the actual Space Force was being created, there were no parameters, there were no rules. It was a blank sheet of paper, and that was intriguing."
Lisa Kudrow didn't know about the real military agency
On Space Force, Kudrow plays Maggie Naird, the wife of Carrell's character. When talking to Entertainment Weekly, the actress revealed she had no idea what the show was based on.
"I really did not know the president said, 'Let's have a Space Force,'" Kudrow said. "I mean, I just can't keep up, so I missed that one. It was just, 'We're doing the show, why don't you do it?' And I was like, 'Yeah! Why wouldn't I? It's Greg and Steve!' Then I saw all the other people in it and went, 'Yeah, okay!'"
Kudrow also admitted that she didn't know the United States Space Force was an established branch of the military. She also said that she felt embarrassed upon discovering it was real.
"But sorry, dumbass here didn't know there was actually a Space Force," she said. "And it's so embarrassing because when I saw the last State of the Union and [Trump] mentioned Space Force, I went, 'Oh, It's a real thing!' The whole time we were shooting, it didn't come up."
Well, now that Kudrow knows what the show is based on, it will be fun to see her return to comedy in this totally Phoebe way. Space Force premieres on May 29 on Netflix.