'Spell' Movie Review: Omari Hardwick Goes From 'Power' to Magic Powers
'Power' star Omari Hardwick struggles with powerlessness against supernatural powers in the horror movie 'Spell.'
Maybe it's the pandemic talking, but this October seems even more prolific than usual for scary movies. Welcome to the Blumhouse released four and each week has seen new VOD or streaming offerings. Fans of Omari Hardwick on Power may want to see him face a different sort of crisis in Spell, but it's not the best new horror movie of Halloween weekend. That would still be His House on Netflix. 
Omari Hardwick in 'Spell'
Mark (Hardwick) is a high powered attorney in the big city who has to return to Appalachia for his late father's estate. He flies his own plane with his wife (Lorraine Burroughs) and kids (Hannah Gonera and Kalifa Burton) in tow, but goes down in a storm.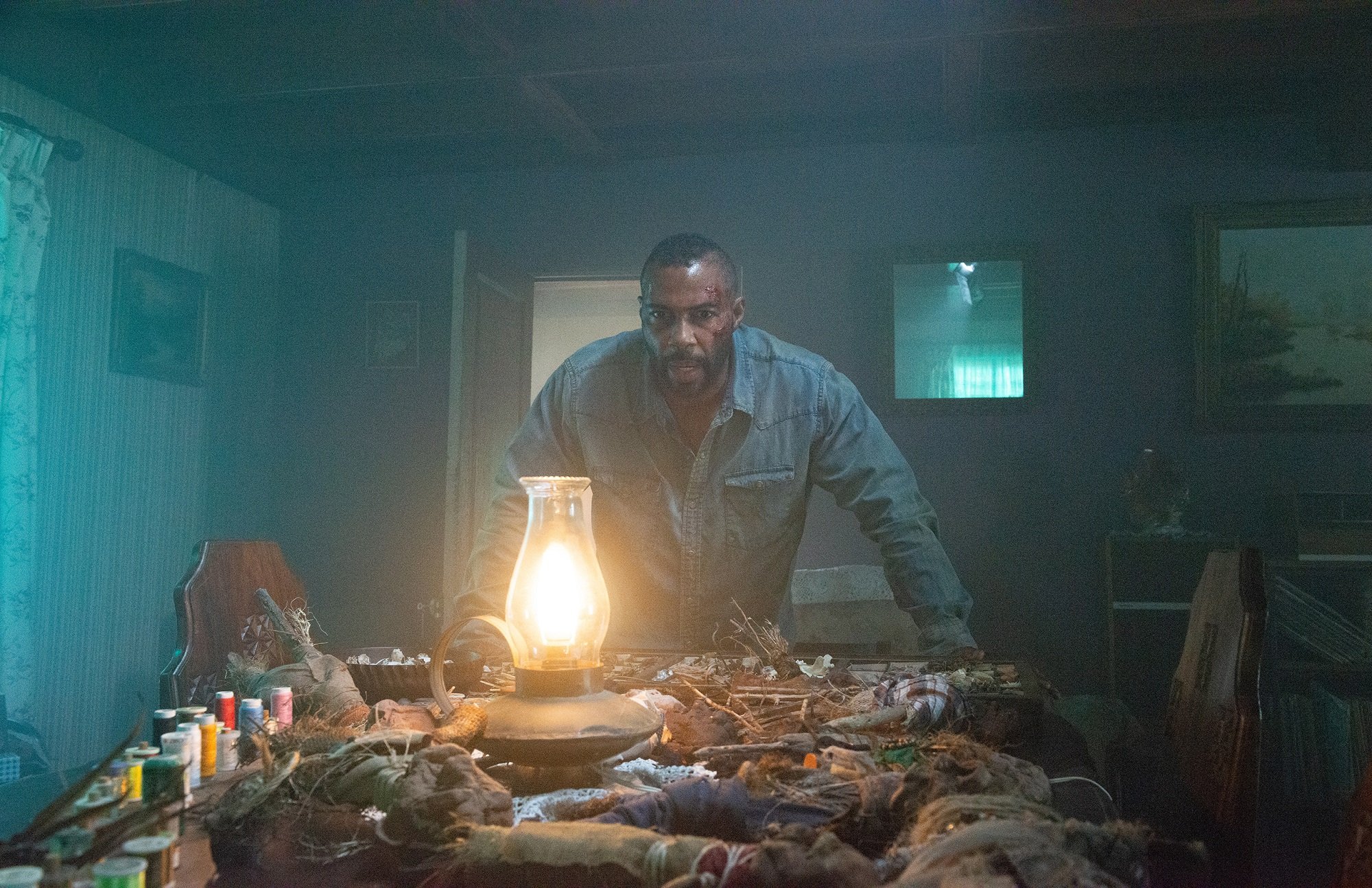 Mark awakens in an attic bedroom. Ms. Eloise (Loretta Devine) is caring for him with her husband Earl (John Beasley). They didn't find Mark's family on the plane and they want him to stay put and recover. 
At first, maybe Eloise and Earl could be well meaning, but just not taking Mark seriously about finding his family. The longer Mark stays in their care, the more he learns about their sinister intentions. 
The 'Spell' Omari Hardwick discovers 
When Mark tries to escape, he witnesses Eloise leading a congregation in the barn. It's more like a cult, where they slaughter animals and put their parts in boogity dolls. It works. They cure impossible physical ailments with magic. 
So Spell alternates between Mark's escape attempts and his discovery of the depth of Eloise's occult practices. His injured foot limits his mobility, and there is some squirmy body horror involving his podiatric wound. Seriously, if he keeps that foot after what it goes through in this movie, that's some kind of medical miracle.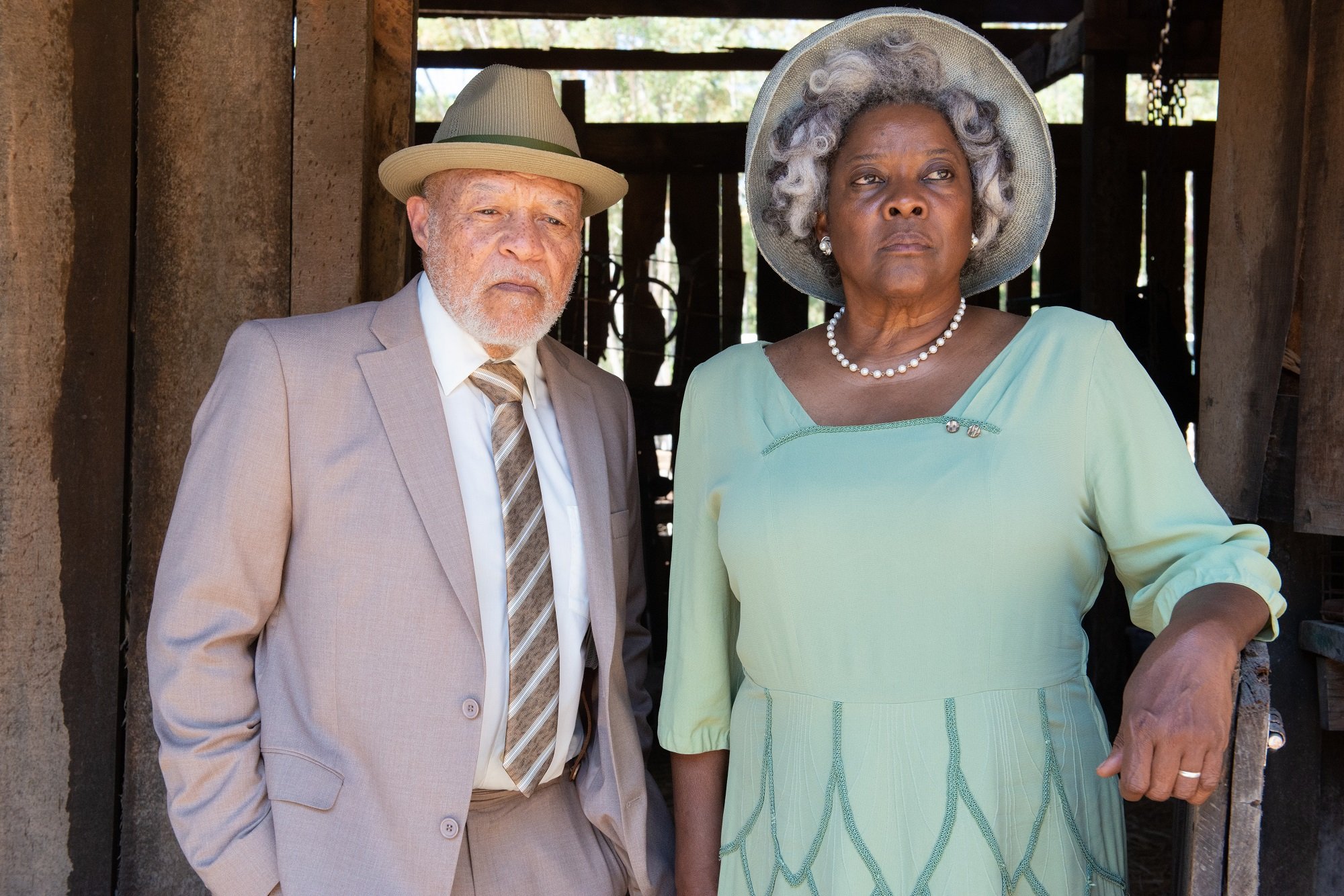 The escape and occult stuff is just okay. Psychological thrillers always struggle with how to thwart a hero's escape for 90 minutes, Misery being the high watermark. Run is coming out in three weeks and comes closer to Misery than Spell. 
Mixed Messages
There's a real problem with the message of Spell. Mark looks down on the rural community, mocks the locals at a gas station and dreads revisiting his childhood home. Doesn't this kind of validate his prejudice? They actually are a cult who believe in magic superstition, only they're right.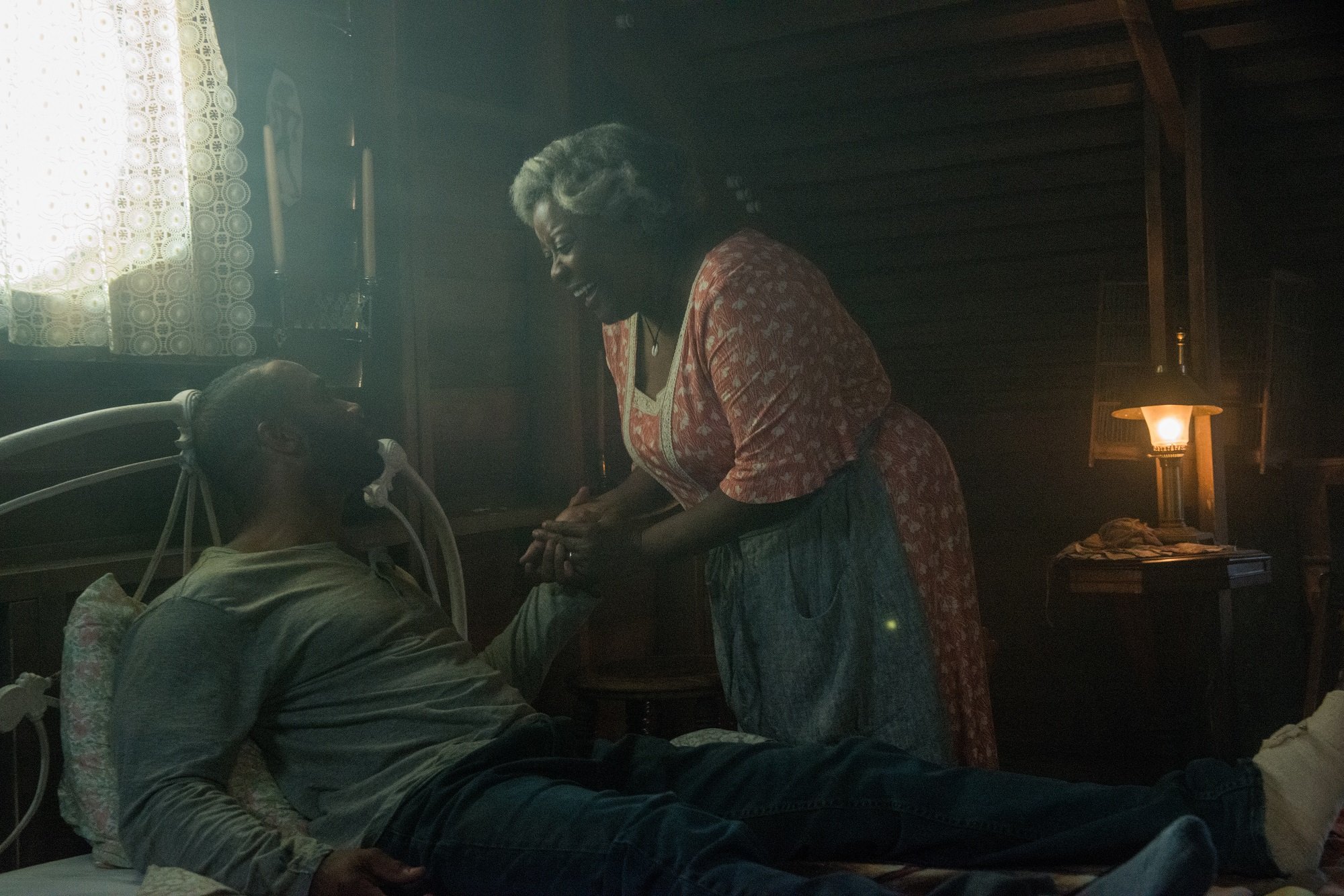 Maybe it's supposed to be that he learns the value of rural beliefs but has to persevere against those who abuse them. Devine plays the hell out of Eloise so if anything Spell is a vehicle for her to be a malevolent antagonist. Hardwick does a fine job maintaining his stress level as a man genuinely afraid his family is lost, stuck in circumstances that go from distracting to life threatening in their own right. 
If you have time for Spell, there may be enough satisfying moments to make it worth watching. This month has provided an embarrassment of horror riches, so Spell ends up lower on the list.