'Spencer': 7 Biopics to Watch After Kristen Stewart's Princess Diana Movie
Spencer, the Princess Diana movie is here. After months of build-up, first with the poster featuring a glimpse of Kristen Stewart as the late Princess of Wales then a dramatic trailer, the movie's finally available. Already watched the film? Don't worry because there are plenty of other biopics to watch after seeing Stewart's Spencer. 
1. Watch Pablo Larraín direct another biopic, 'Jackie', after watching the Diana movie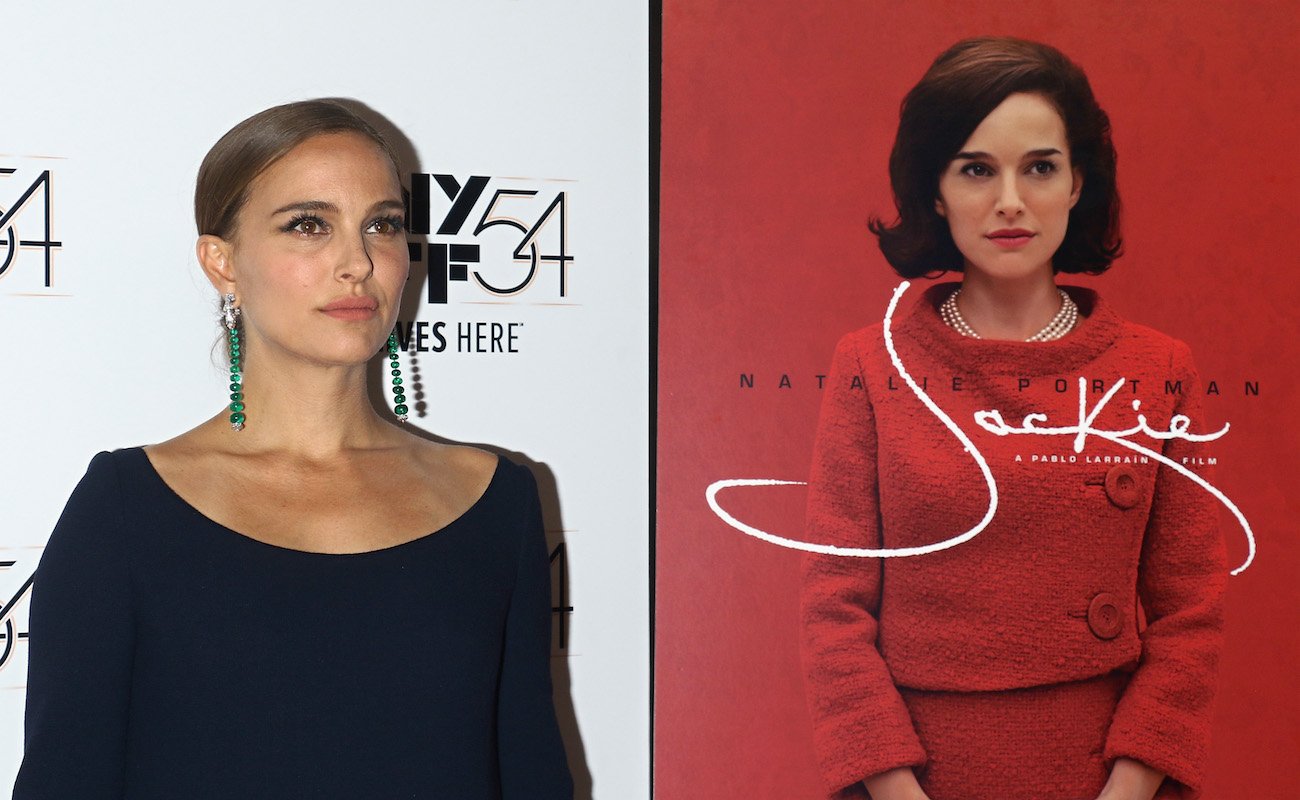 First up is another movie directed by Pablo Larraín. It's similar to Stewart's Spencer movie in that the events chronicled in Jackie take place over a short period of time. Stewart's Diana heads to the royal family's Sandringham estate for a stay over the Christmas holiday. As for Jackie, Natalie Portman portrays Jacqueline Kennedy in the days immediately following John F. Kennedy's death. Most notably, during the planning of JFK's funeral when she sits down for an in-depth interview.
2. 'Frida'
Salma Hayek is legendary artist Frida Kahlo in this 2002 film. Directed by Julie Taymor, the two-hour film features a star-studded line-up. The cast includes Alfred Molina as painter Diego Rivera. Other major stars to appear in the film include Ashley Judd, Antonio Banderas, Edward Norton, Geoffrey Rush, Diego Luna, and more. Shooting Frida might've involved an incident with a monkey but it also led to a Best Actress nomination for Hayek, who produced and starred in the film.
3. Watch 'The Queen' after Stewart's 'Spencer' for more royal family content
Want another royal family biopic? Watch The Queen. This 2006 film stars Helen Mirren as Queen Elizabeth II. Available to watch on HBO Max, The Queen chronicles how Queen Elizabeth handled Diana's unexpected death in August 1997. With a screenplay written by Peter Morgan, the creator of Netflix's award-winning original series The Crown, it's easy to see why this is a widely praised film. Not to mention Mirren's award-winning performance which landed her an Academy Award, Golden Globe, Screen Actors Guild Award, and a BAFTA. 
4. 'Coco Chanel' 
Shirley MacLaine takes on the role of the legendary fashion designer in this 2008 TV movie. Unlike Jackie or Spencer, Coco Chanel charts much of Chanel's life on her way to achieving icon status. Major life events are covered, including the designer's childhood spent in a French orphanage as well as her love life, and introduction to fashion. 
5. 'I, Tonya' 
Wolf of Wall Street alum Margot Robbie takes on the role of Tonya Harding in this 2017 biopic. She plays the figure skater as she becomes the first to complete a triple axel in competition. However, three years after the triumph, things change. Tonya's ex-boyfriend, as played by the Marvel Cinematic Universe's Sebastian Stan, orchestrates an attack on Olympic hopeful Nancy Kerrigan leading to one of the most memorable figure skating scandals in history. 
At the time of publication, watch I, Tonya on Hulu and see Allison Janney's Academy Award-winning performance.
6. 'Judy'
If the goal after watching Stewart's Spencer movie is to find another biopic on a famous woman of the 20th century then look to Judy. Renée Zellweger plays Judy Garland in this 2019 film which landed her an Oscar and a Golden Globe. 
Similar to Spencer, Judy follows Garland over a relatively short period of time. Read: It doesn't chronicle Garland's entire life back to The Wizard of Oz. Instead, it focuses on the events 30 years after she starred in the classic film. In Judy, Garland heads to London, England, to perform sold-out shows.
7. Watch 'The King's Speech' after the 'Spencer' Diana movie
For those who want to keep going with the royal family biopics check out this award-winning film starring Colin Firth. It provides more backstory on how Queen Elizabeth ended up on the throne. Firth plays Prince Albert as he's forced to lead the royal family as King George VI. But there's a problem. He has to overcome a speech impediment to give a radio address. So the new king gets help from a speech therapist.