'Spencer': Here's What Fans Are Saying About Kristen Stewart's British Accent
The first trailer for Pablo Larraín's Spencer has just dropped, and fans can't believe what they're seeing. All everybody is talking about is Kristen Stewart and how it looks like her performance as Princess Diana could help her win her first Oscar. Initially, Stewart's casting was met with mostly negative views. Many were skeptical whether she'd be able to pull off the accent, the look, and everything else that goes into playing a royal.
Now, those negative views seem to have turned positive, and we've only heard Stewart speak one line. Here's what people are saying about Stewart's British accent, following the release of the first clip of Spencer.
Kristen Stewart had to do a British accent for 'Snow White and the Huntsman'
Some fans are skeptical about Stewart's British accent, but she's had to do one for a previous role, and fans mostly praised her for it. Stewart's Snow White had an accent in 2012's Snow White and the Huntsman. While sites like FandomWire called her accent cringe-worthy, others found it excellent, including her boyfriend at the time, Robert Pattinson, a native of Britain.
Speaking to MTV News' Josh Horowitz on the red carpet for The Twilight Saga: Breaking Dawn – Part 1, Pattinson said, "It's crazy. She's really good at it. She's really good. It was a bad decision on Universal's part."
Stewart's co-star Sam Claflin told OMG! (per Yahoo!) on the same red carpet that Stewart had learned her British accent from Pattinson. "I didn't need to give her any tips, I think she had Rob to help with that," he said.
At the very least, doing a British accent in Snow White and the Huntsman helped prepare Stewart for playing Princess Diana. Although, the royals have a very specific accent.
Kristen Stewart was intimidated by Princess Diana's British accent
Spencer will take place over a three-day holiday weekend at Sandringham in 1991 when Princess Diana decides to separate from Prince Charles. Besides playing one of the most well-known and beloved historical figures, Stewart was mainly scared about doing Diana's accent justice.
"The accent is intimidating as all hell," Stewart told InStyle. "People know that voice, and it's so, so distinct and particular. I'm working on it now and already have my dialect coach. In terms of research, I've gotten through two and a half biographies… It's one of the saddest stories to exist ever, and I don't want to just play Diana — I want to know her implicitly. I haven't been this excited about playing a part, by the way, in so long.'"
Stewart told USA Today that Spencer "is a dive inside an emotional imagining of who Diana was at a pivotal turning point in her life. It is a physical assertion of the sum of her parts, which starts with her given name: Spencer. It is a harrowing effort for her to return to herself, as Diana strives to hold onto what the name Spencer means to her."
The pressure is also not a problem for Stewart. She explained on Jimmy Kimmel Live! that it "makes me stand in attention in the best way." She said it's hard not to feel protective over her and that Spencer doesn't have to hit the mark because the film is a poetic interpretation of Diana's feelings during that period.
Fans are praising Kristen Stewart's British accent in 'Spencer'
The initial reaction to Stewart's casting in Spencer was negative. Mainly because some thought her accent in Snow White and the Huntsman was so terrible. According to Distracify, fans on Twitter have questioned her ability to do a British accent from day one.
"Has Kristen Stewart ever shown the ability to do a British accent?" one person tweeted. Another wrote, "Kristen Stewart as Princess Diana though? Really?! What in the fresh hell is this nonsense? She is so wooden and her British accent is trash." Fans who supported her commented that she better not let them down, but otherwise said they were willing to hope for the best.
Now, we've only heard Stewart speak one line, more like two words, in her Princess Diana accent, and fans are impressed. In the trailer for Spencer, Stewart says, "They don't," in response to someone telling her, "They know everything."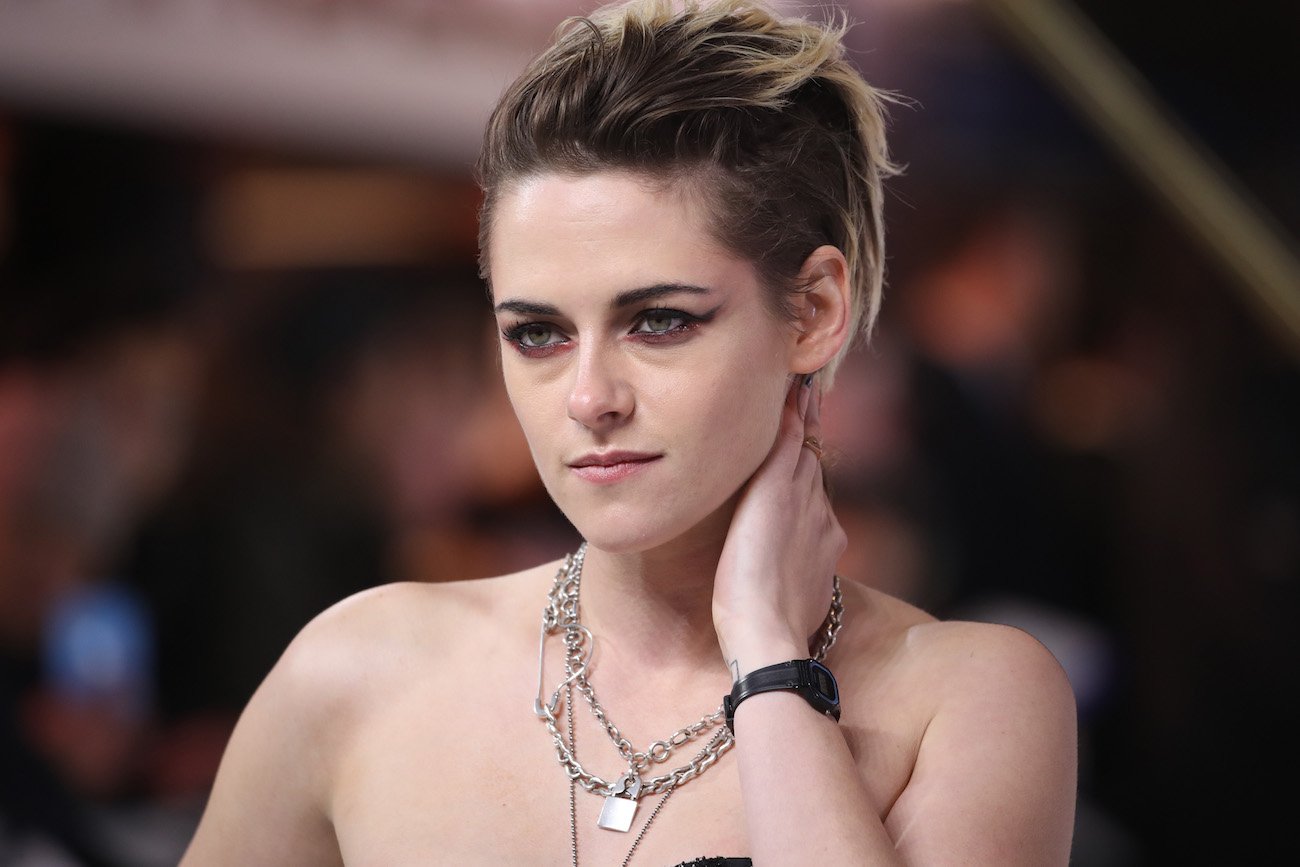 Twitter is full of praise for Stewart right now. "Kristen Stewart nails the accent effortlessly. So proud," one person tweeted. "Teaser for Kristen Stewart accent in Spencer she is going to kill it isn't she," another wrote. "Kristen Stewart says two words in that trailer and you already know she's nailed the accent," one person praised.
Some have even started to surround Stewart in Oscar buzz. "Kristen Stewart saying 'they don't' with that British accent is all I need to say: give her a damn oscar nom," one fan wrote.
We might have to wait until we hear Stewart speak more than two words to make an educated decision on whether or not her British accent is up to par. But "They don't" does already sound convincing that Stewart's nailed Diana's particular tone and accent. It's a great start and makes us want Spencer's Nov. 5 premiere date to arrive already.