'Spencer': How Kristen Stewart's Past Roles Prepared Her to Play Princess Diana
While many know Kristen Stewart from her Twilight Days, the actor is taking on perhaps one of the toughest roles as Princess Diana in Spencer. The movie's distributor debuted a trailer and an unreleased clip at CinemaCon in the last week of August 2021, and the actor looks and sounds nothing like Bella Swan.
Many movie fans were surprised that Stewart would play the late Princess of Wales. But audiences shouldn't underestimate her—Stewart's previous roles prepared the actor for this Academy Award-rumored role.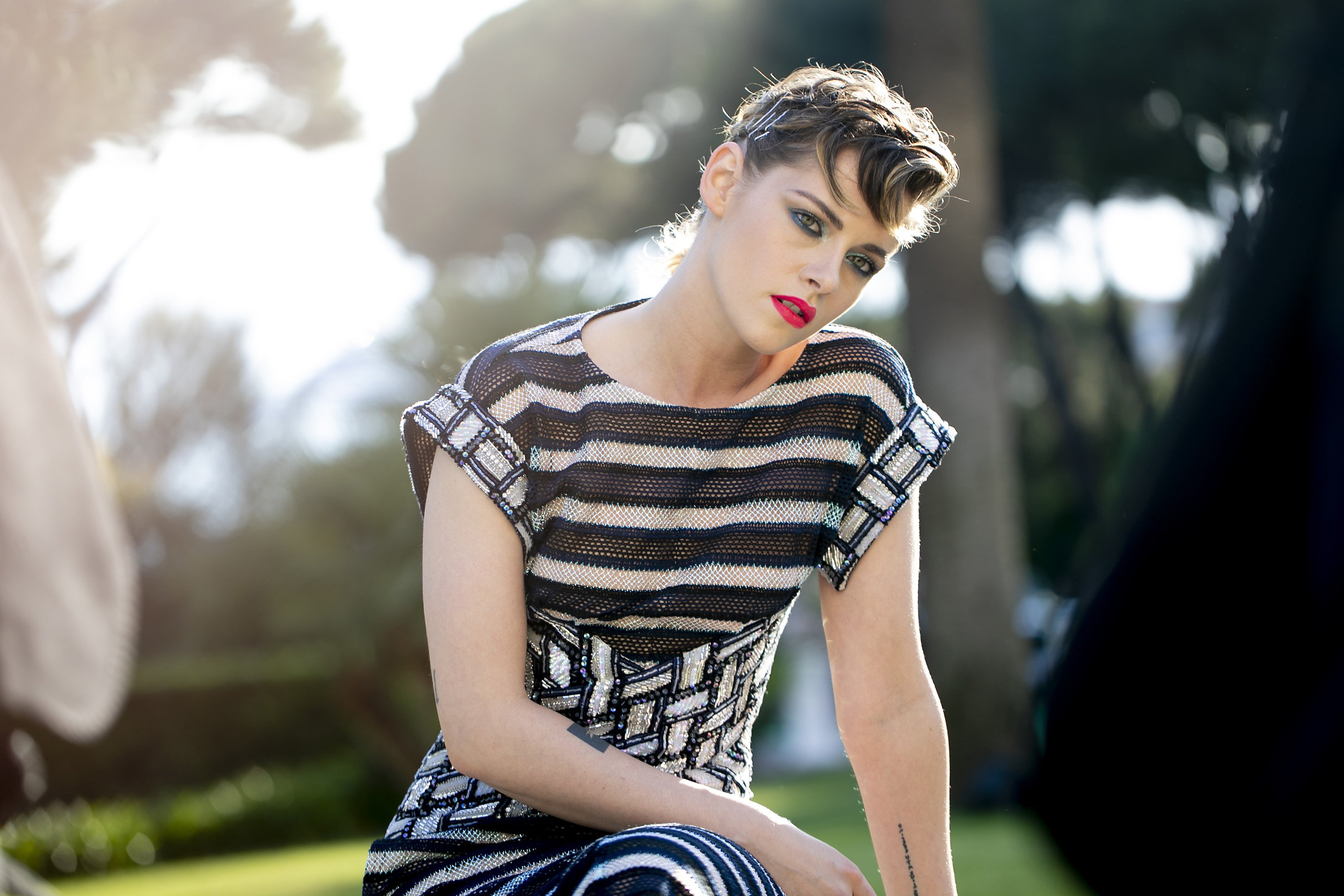 The 'Spencer' trailer shows Stewart's transformation
Who would have thought that Stewart would look or sound anything like Princess Diana? Viewers got a glimpse at her royally challenging performance in a new teaser.
The trailer unveils the character's luxurious lifestyle, reflected by her frustration. The audience first sees the actor looking in a mirror and breathing heavily. As someone knocks and says, "They're waiting for you," viewers see Stewart's overwhelmed expression.
Next, Stewart quickly marches down a long hallway wearing Princess Diana's white mermaid dress; she appears anxious as she hurries to her destination. Another shot shows the aggressive paparazzi snapping photos of the shy Princess of Wales.
The trailer quickly builds to reveal how the royal life affects the character. But one of the most distinct shots of Stewart is her lying on a bed, ridden with the stress of this lifestyle.
The clip concludes with someone saying to Stewart's Diana, "They know everything," and she replies, "They don't," in a convincing English accent.
How did Kristen Stewart's former roles prepare her to play Princess Diana?
Many longtime fans of Stewart and new viewers wonder how she will pull off such a demanding role.
When Stewart finished The Twilight Saga, film critics jabbed at her reputation and many audiences followed suit. Countless viewers claimed the actor was almost expressionless as Bella Swan. But if viewers watch the saga again, they can see how she embraces the initially reserved character and transforms Bella into a different personality by Breaking Dawn – Part 2.
Aside from the film franchise, Stewart gained experience portraying a real-life icon. She held the titular role in Amazon's Seberg, playing the 1960s actor thrust into the COINTELPRO government operation. The Adventureland actor embraced a French accent for the movie as the character speaks to her husband in the language. Jean Seberg experiences fame, fear, and paranoia as she grapples with how the FBI spies because she supports the Black Panther Party.
Before portraying the Hollywood actor, Stewart became the first American female to win a Cesar Award for Best Supporting Actress in the French-German-Swiss production, Clouds of Sils Maria. Some of Stewart's fans believe this role was her turning point, but the actor was already exposed to complex roles from an early age.
As a young teenager, the actor portrayed Melinda in the Lifetime film Speak. A classmate raped Melinda and she internalizes the trauma. Upon earning this role, Stewart scratched the surface of more complex roles.
Stewart's career experience stretches over a wide variety of genres and characters. Whether it was a horror film such as Underwater or an action flick like Charlie's Angels, Stewart prepared herself for Spencer by learning and tackling various roles.
Stewart is aware of the pressure acting as Princess Diana
In an interview on Jimmy Kimmel Live, Stewart opened up about her upcoming biopic's pressures. "It's good; it makes me stand attention in the best way," Stewart said regarding the responsibility she has in portraying the People's Princess. She then talked about how she developed a connection to the late Princess of Wales while getting into character.
"I didn't grow up with her maybe in the same way," the actor explained. "It's hard not to feel protective over her. I mean, she was like so young. I mean, everyone's perspective is different, and there's no way to get anything because, like, what is fact in relation to personal experience?"
Stewart then emphasized that Spencer is a "poetic internal imagining of what [being Princess Diana] might have felt [like]."
Spencer will be released on Nov. 5, 2021, in the U.S.
In the U.S., call the RAINN National Sexual Assault Telephone Hotline at 1-800-656-4673 to connect with a trained staff member from a sexual assault service provider in your area.