'Spencer' Movie Star Kristen Stewart Reveals Which Scene She Was Almost Too Much of a 'Control Freak' to Film
Kristen Stewart comes across as calm, cool, and collected. Although the star reached worldwide fame from The Twilight Saga, her personality hasn't drastically changed. Even portraying the late Princess Diana didn't alter her ego. Stewart is unraveling more behind-the-scenes details from her new Spencer movie, such as being a "control freak."
Some people might be surprised to hear of Stewart's apparent perfectionism. Nevertheless, there is more to the story. The actor revealed her process of embodying the character.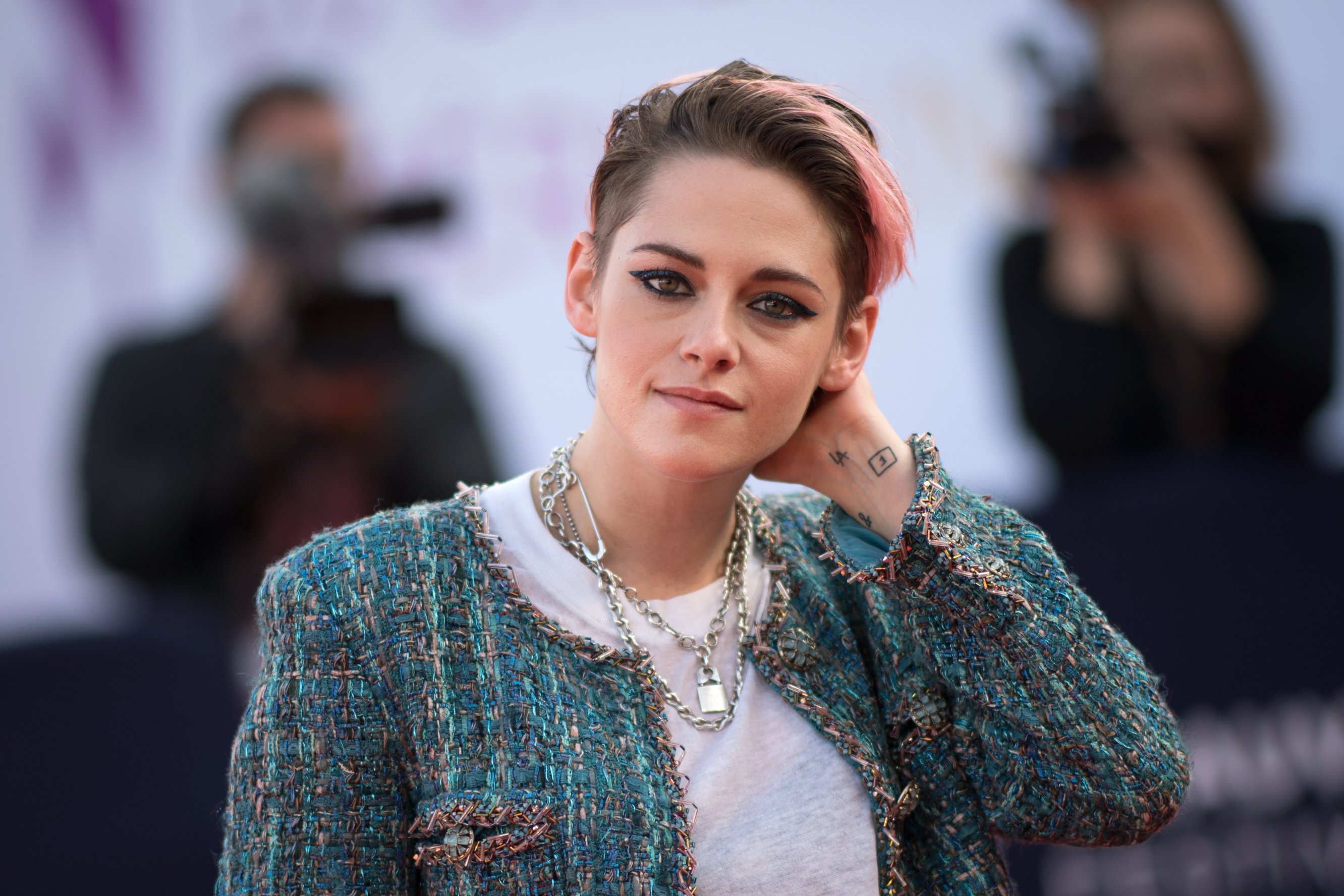 This isn't Kristen Stewart's first time in a biopic
If any viewers doubt Kristen Stewart's ability to portray a real-life figure, they should watch The Runaways. Stewart portrayed rockstar Joan Jett, alongside her Twilight Saga co-star Dakota Fanning. The movie follows the band's beginnings as one of the first influential female rock bands.
The 2010 flick explores the band's rise to fame and the complications that accompanied stardom. Although it focuses more on Fanning's character, Cherie Currie, critics applauded Stewart's portrayal of Jett. And in case anyone isn't aware, Stewart provided her own vocals for the film, according to MTV News.
Since Stewart belted out the hits like "Cherry Bomb," perhaps it's no surprise that she can rock an authentic English accent in playing Princess Diana. It isn't even her first time doing so—fans should recall her character in Snow White and the Huntsman.
Aside from The Runaways, Stewart also played the late Hollywood actor Jean Seberg in Amazon's Seberg. The film focuses on COINTELPRO when the FBI spied on members of the Black Panthers. Throughout the film, Stewart occasionally speaks French.
Kristen Stewart was 'such a control freak' on the set of the 'Spencer' movie
In an interview with Entertainment Weekly, Stewart provided on-set details of the Spencer movie. The trailer shows Stewart dancing, so the actor touched on how she managed that performance. Director Pablo Larrain told Stewart to "inhabit the space" and "carry [Princess Diana] with you." Initially, she felt uncertain of Larrain's spontaneous filming method.
"The first time, I didn't want to do it. I'm such a control freak I was like, 'I need to know what I'm doing. I want to be prepared for what I'm doing!' But I came down these stairs, and I know it sounds so silly and esoteric, but it felt so f***ing spiritual and so spooky, and I was so overwhelmed by the feeling of her. And I don't mean like ghosty stuff. I just mean everything she's made me think and feel, and it all just kind of happened in a moment. I was like, 'You were so right. You're so right about this.'"
The new Spencer movie debuts in theaters on Nov. 5, 2021.
RELATED: 'he New 'Spencer' Trailer Unveils More of Stewart'stewart's Princess Diana Performance