'Spencer': Photos of Princess Diana During That 1991 Christmas at Sandringham
The Spencer movie is here. And what does that mean? It's time to take a closer look at Princess Diana's Christmases at Sandringham House. See photos from the 1991 Christmas depicted in Spencer plus get details on Diana's holidays with the British royal family. 
Spending Christmas at Sandringham House is a royal family tradition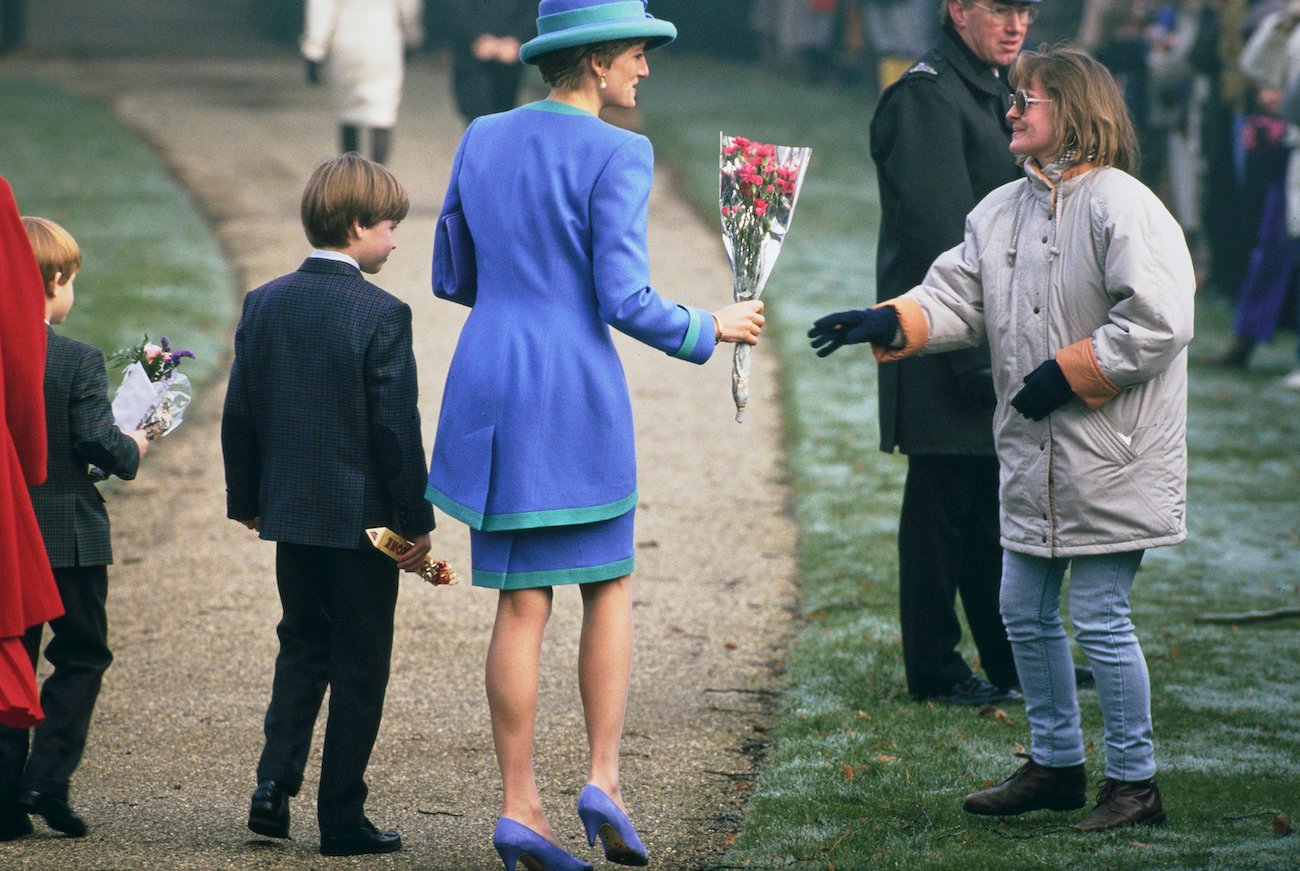 Christmas is a big deal for the royal family. Every year, members of the royal family descend upon Sandringham House, one of the royal family's many residences. But don't be fooled by the name. It might be called Sandringham House but it's more like a mansion. 
On Christmas Day, Queen Elizabeth II and other royals head to church. But they don't have to leave Sandringham to do it. Instead, they go to St. Mary Magdalene, a 16th-century church on the property. It's something of a royal family Christmas tradition. Everyone walks to church while on-lookers snap photos and wave. 
Prior to going to church, the royal family opens gifts. But not on Christmas Day. Opening Christmas presents is reserved for tea time on Christmas Eve. What with church on Dec. 25 and, of course, Queen Elizabeth's annual speech, Christmas Day is busy. So exchanging silly gifts happens on Christmas Eve. 
Diana spent many Christmases with the royal family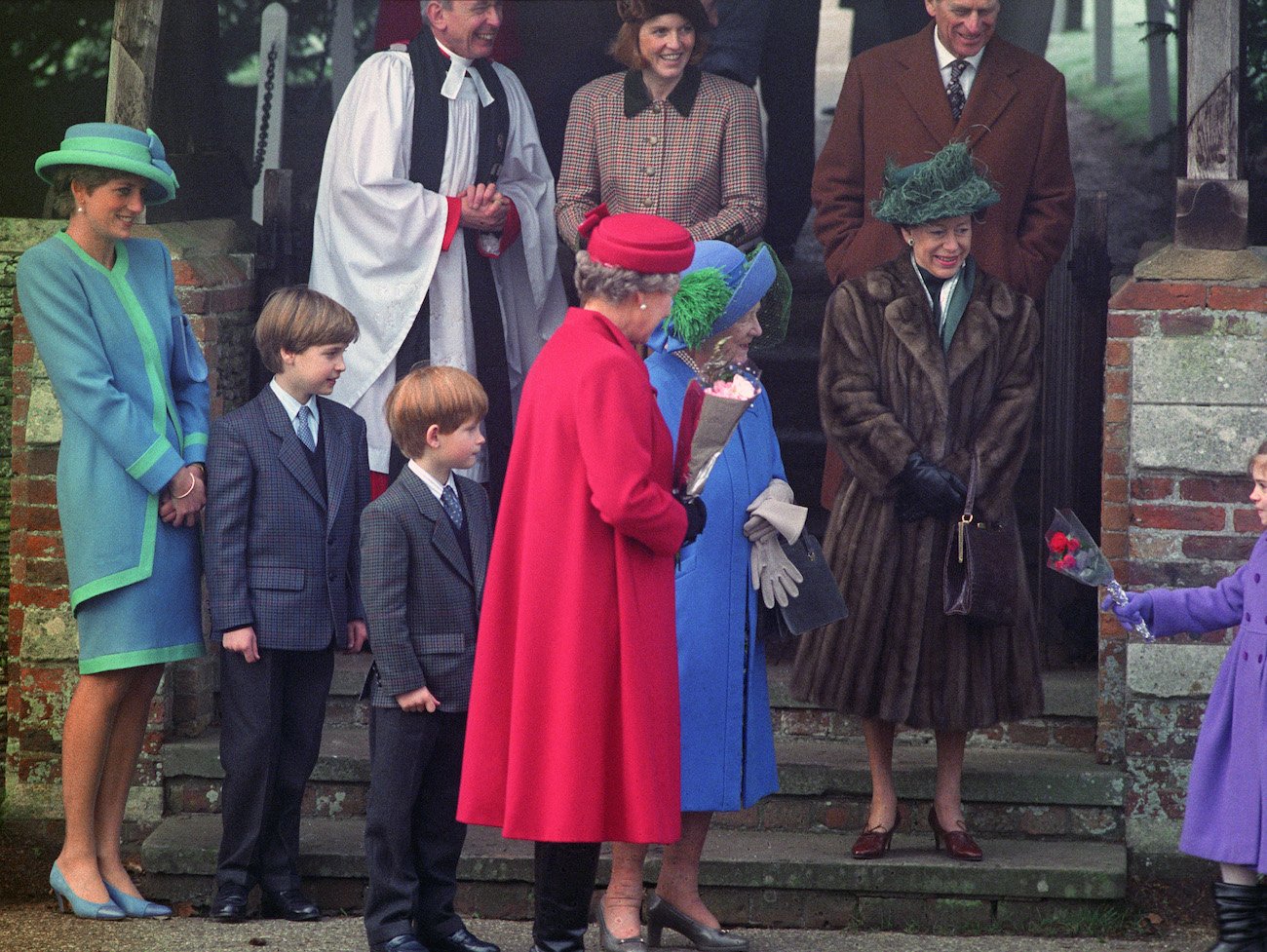 Upon marrying Prince Charles in 1981 Diana became an official member of the British royal family. Along with the new title she also had to take part in family traditions including the annual Christmas celebration at Sandringham. So (almost) every year, Diana went to Sandringham with Charles, and later, Prince William and Prince Harry. 
However, the holidays weren't filled with solely happy memories for the late Princess of Wales. She didn't particularly look forward to the occasion. As her former chef, Darren McGrady once said, Christmas could be lonely for Diana. And, when she did go to Sandringham, she didn't like the tight quarters. Despite being a big property, the royal residence would fill up with family at Christmas. 
"Sandringham was so tight, so compact. There were so many people there, all the families," he told Yahoo Life UK in 2019. "You just couldn't get away. You came out of the dining room and you couldn't go into the sitting room because there were three or four people in there playing charades or Scrabble or something." McGrady also noted Diana would "go off for a walk on her own" to escape the house. 
'Spencer' chronicles a Christmas spent at Sandringham where Diana decided to leave Prince Charles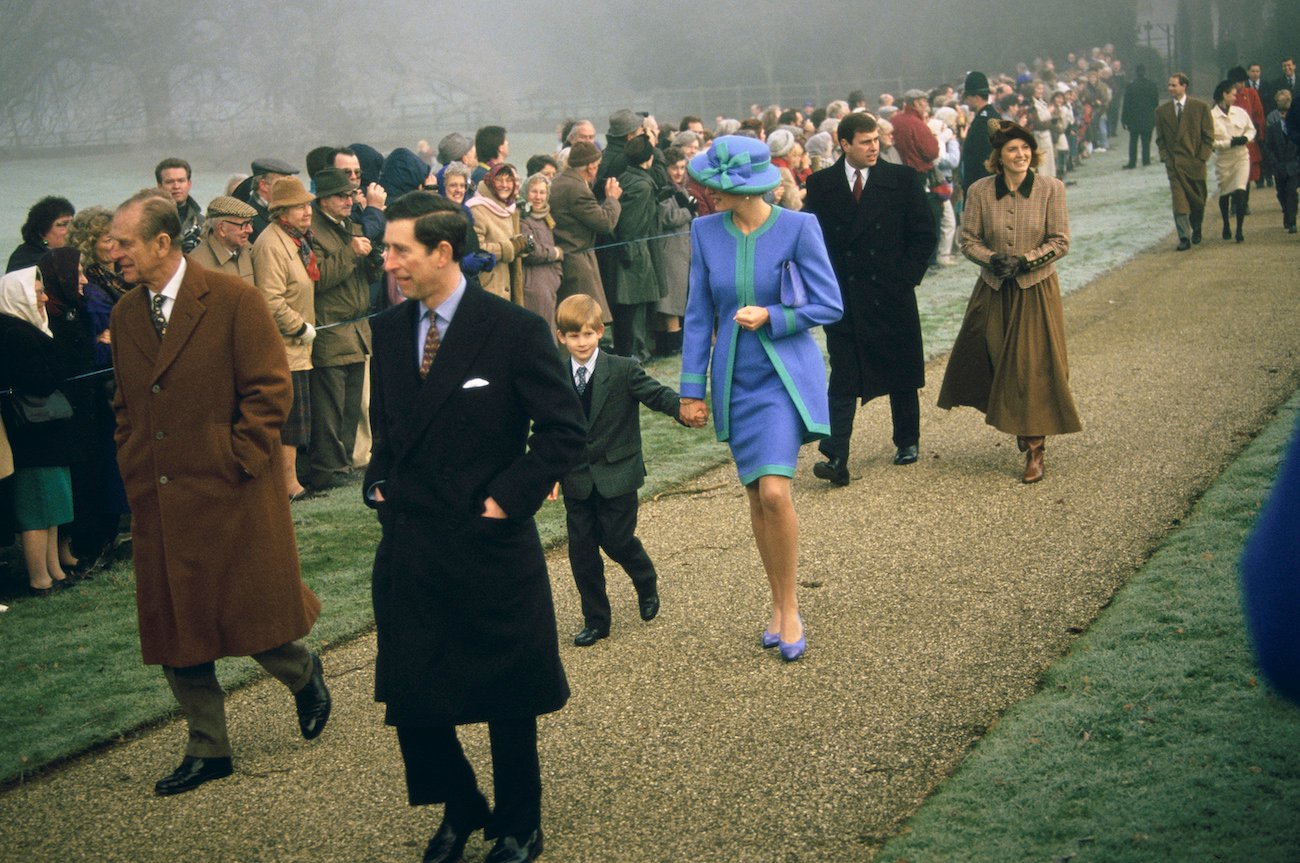 With the tagline, "a fable from a true story," Spencer isn't 100% historically accurate. However, it does center around a crucial time in Diana's life. Particularly Diana's Christmas at Sandringham where she decided to leave Charles, her husband of 10 years. From the costumes in Spencer to the hairstyles, Diana's real-life looks are replicated along with the events of her life. And she did indeed spend Christmas at Sandringham in 1991. Whether or not she actually danced around the property, like Stewart does in the film, is unknown. 
What is well-documented is how lonely Diana's Christmases were after her split from Charles. While William and Harry were celebrating with the rest of the royal family she spent a lot of time alone. 
Spencer is in theaters beginning Nov. 5, 2021.