'Spencer': Prince William and Prince Harry Will Be 'Very Angry and Hurt' About How Princess Diana's Portrayed, Royal Expert Says
Prince Harry and Prince William aren't going to be happy about Spencer. That is, according to a royal expert. The latest Princess Diana biopic centers around time spent at the royal family's Sandringham Estate. Despite the film already being slammed as inaccurate, a royal expert says the Duke of Sussex and the Duke of Cambridge won't appreciate how Diana's seen.
'Spencer' chronicles Princess Diana's Christmas experience at Sandringham in 1991
Spencer, which premieres on Nov. 5, 2021, focuses on a very short period of time in Diana's life. Particularly the three days she spent over Christmas at Sandringham in 1991.
A look at the Spencer trailer shows an emotional performance from Kristen Stewart as Diana. The latest actor to play Diana on screen, the Twilight alum portrays Diana as she ultimately decides to leave Prince Charles, her husband of 10 years.
However, it wasn't until a year after the events in Spencer, in 1992, that news of Diana and Charles' separation went public. Following the announcement, they remained married for another four years until divorcing in 1996.
Prince William and Prince Harry probably won't like how their mother's portrayed in 'Spencer'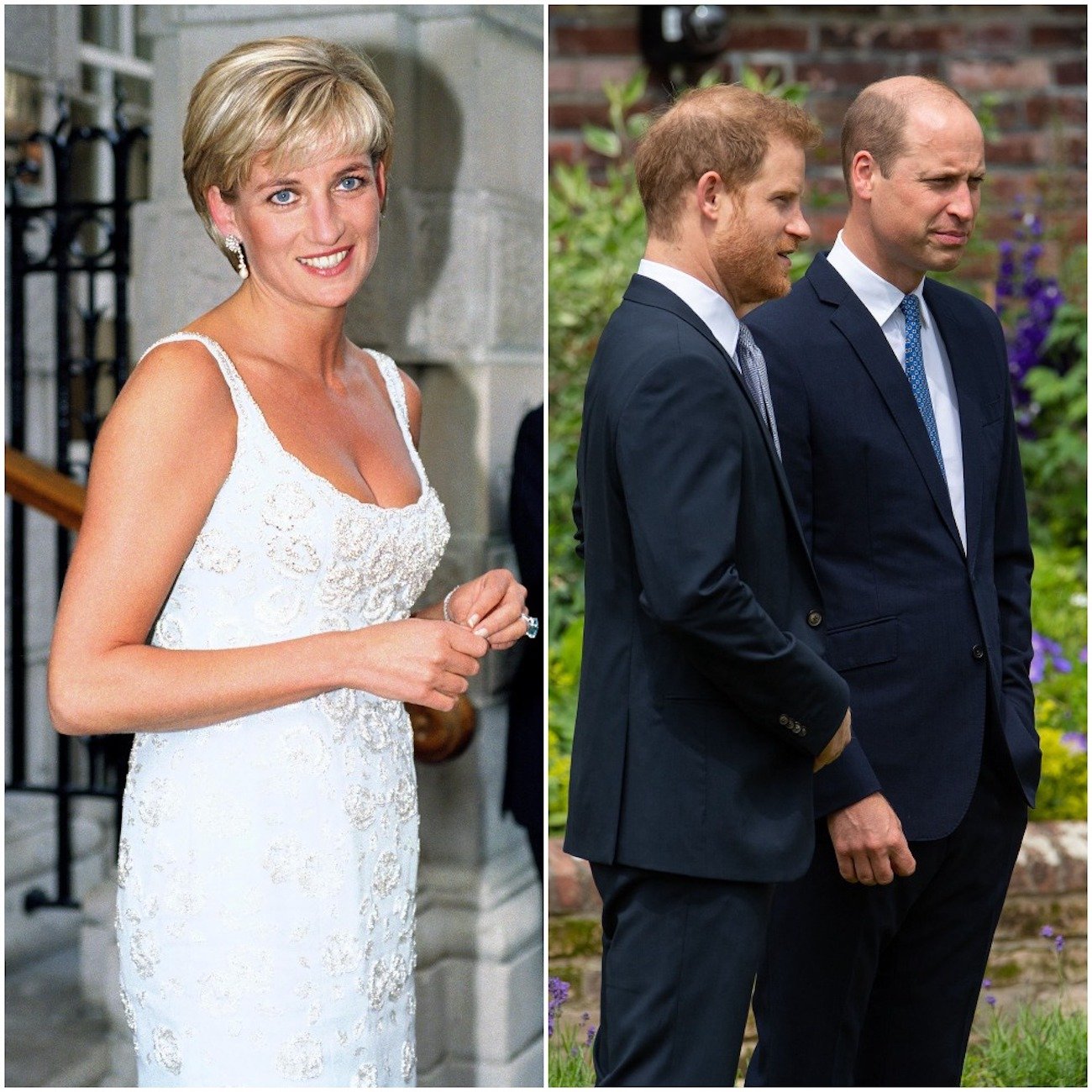 In the lead-up to Spencer's premiere, royal experts and commentators shared their opinions on the film. According to Ingrid Seward, the editor-in-chief of Majesty Magazine, Diana's sons won't like how she's represented. Seward called Spencer's depiction of Diana "really cruel" in an October interview with The U.S. Sun.
"It is really cruel to portray her like this. It is totally unnecessary," Seward said. "William and Harry will be very angry and hurt about this. They will find it horrible that their mother is being portrayed in such a huge movie this way."
Royal biographer Penny Junor also said something similar. She called the film's portrayal of Diana "unnecessarily gratuitous" before noting Spencer will especially be bothersome to the Duke of Cambridge.
"Poor William is all I can say, and let's leave Diana with a shred of respect and dignity. I know William was there when she was unhappy but it sounds to me the movie is factually incorrect," Junor said.
Prince William and Prince Harry remember Princess Diana as a loving, affectionate, and funny mother
Despite Spencer's portrayal of Diana, William and Harry's memories of their mother are very different. Previously in 2017, the now-39 and 37-year-old opened up about their mother in Diana, Our Mother: Life and Legacy. After 20 years without their mother, the brothers sat down to remember her. Diana's laughter stood out to Harry along with her hugs.
"She would just engulf you and squeeze you as tight as possible," he said per ABC News, noting there wasn't any "escape." "Even talking about it now I can feel the hugs that she used to give us," Harry recalled.
"She was very jolly and she really always enjoyed her times making a lot of mischief," William added. "But she always understood that there was a real life outside of the palace walls."
RELATED: Prince William and Prince Harry Are 'Absolutely Sick' Prince Charles Wants Camilla Parker Bowles to Have Queen Title Destined for Princess Diana, Royal Author Says