Spice Girl Mel B Pinched Richard E. Grant's Bottom On The Set of 'Spice World'
Richard E. Grant was already an accomplished actor when he had an opportunity to appear alongside the Spice Girls in the 1997 musical comedy Spice World. Twenty-four years later, the Loki actor is looking back on the memories he collected; and one is particularly unforgettable. 
Grant was 40 when he appeared in 'Spice World'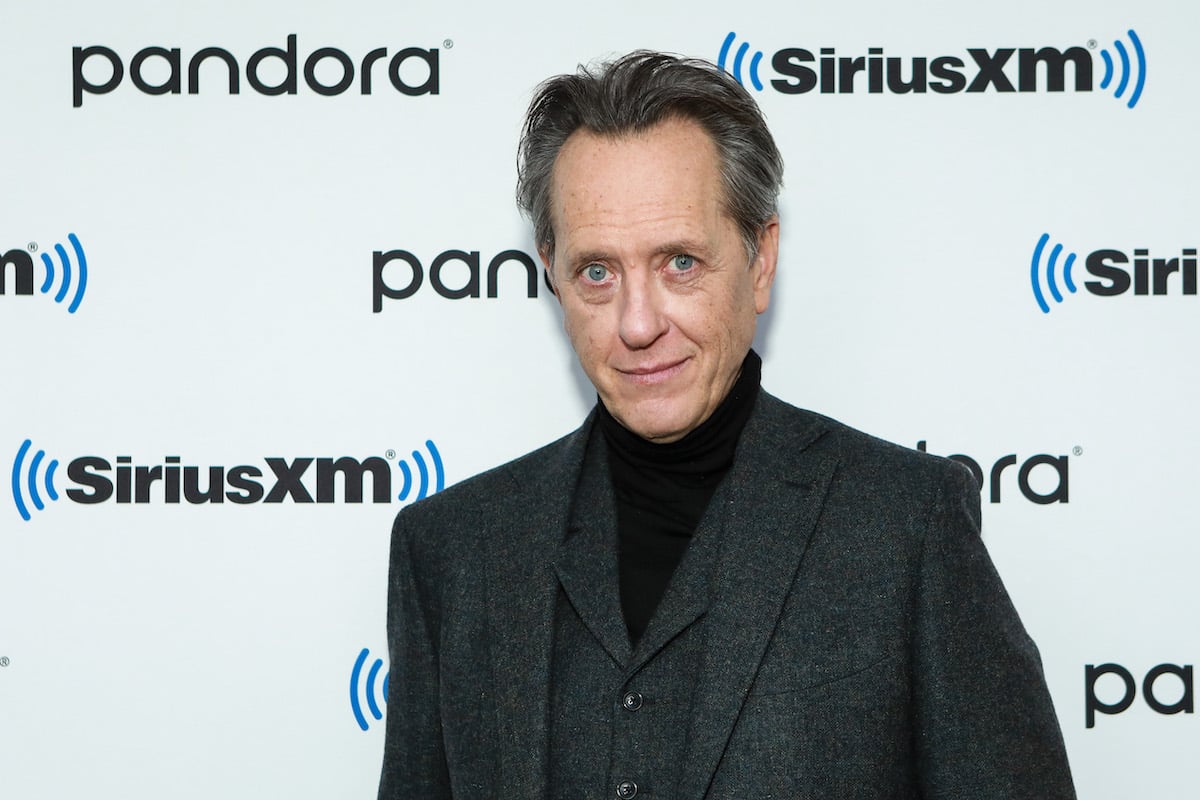 In a new interview with Vulture, Grant shared what it was like to appear alongside the Spice Girls in their 1997 musical romp. And according to the Hitman's Wife's Bodyguard actor, one of them was a bit frisky. And it was contagious. 
"I had just turned 40, and they were about half my age," Grant revealed. "And Scary Spice, Mel B, pinched my bum on the first day and said, 'You're not bad for an old guy.' [Laughs.] I thought, If that's a seal of approval from the rowdiest of the Spice Girls, then I was A for away. They just seemed able to talk about anything. They were so uninhibited and so thrilled with the success that they had, that it was hard not to be taken up by all that energy." 
The movie starred all five Spice Girls — Victoria "Posh Spice," Mel B "Scary Spice," Mel C "Sporty Spice," Emma Bunton "Baby Spice" and Gerri Halliwell "Ginger Spice," alongside an ensemble cast. Grant played Clifford, the band's manager. 
He said the Spice Girls wanted to be together all the time
In addition to high energy, Grant shared that the 2 Become 1 singers didn't want, or need, personal space during the London shoot. He said the producers were "absolutely thrilled because, on the first day, each of us had huge Winnebagos with a living room and just about every modern thing that a Tom Cruise Winnebago could have. And they said, 'We feel lonely in here; we want to be with each other,'" said Grant. 
"I certainly didn't give mine up — it's the biggest one I'd ever had in my career — but they all insisted on joining up," he continued. "So, to the producers' delight, they got rid of four Winnebagos that they no longer needed to pay exorbitant rentals on because they all wanted to be together all the time." 
Richard E. Grant was impressed by the Spice Girls' vulnerability 
The actor compared the fever pitch of mid-90s Spice mania to that of a favorite band growing up, The Beatles. And even at that level, Grant said they didn't seem to believe it was happening. 
"Having been a lifelong Beatles fan, I was absolutely astonished to be in a public situation where that Spice Mania paralleled what I'd seen on newsreels or read about happening to the Beatles," said Grant. "But what I was so struck by is that even though they were the epicenter of this global whirlwind, they seemed as surprised as I was walking into this. They kept saying over and over again, 'We can't believe this has happened to us.' So that was very touching and vulnerable." 
Since 1997, Grant's credits have continued to expand. He appeared in Gosford Park (2001,) The Wolverine (2013,) Penelope (2007,) About Time (2013,) and The Iron Lady (2011,) among others. 
But considering he was once pinched in the rear by a Spice Girl, we're betting none were as memorable as Spice World.