'Spider-Man 3': Alright, Alright, Alright, Matthew McConaughey Is Reportedly Finally Ready to Join the Marvel Cinematic Universe
The Spider-Man 3 rumors just keep coming. The latest Oscar-winning actor in the rumor mill is Matthew McConaughey. After Jamie Foxx confirmed he is returning as Electro, a new story has emerged claiming McConaughey is finally ready to join the Marvel Cinematic Universe.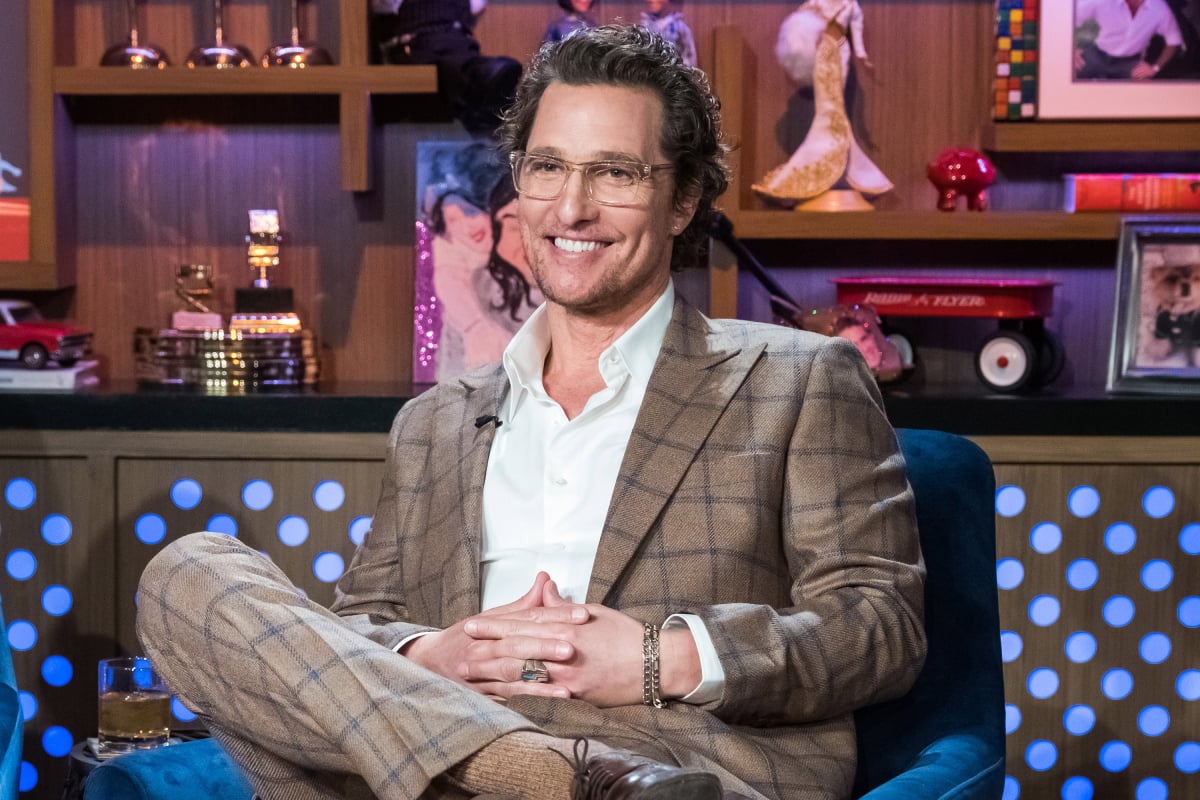 Matthew McConaughey admits he should stop passing on films his 'kiddos' can watch
McConaughey came close to joining the MCU on two separate occasions. Most notably, he turned down the role of Ego in Guardians of the Galaxy Vol. 2, which eventually went to Kurt Russell.
During a visit to CinemaCon in Las Vegas in 2018, McConaughey admitted that he should stop passing on films his "kiddos" can watch. The Dallas Buyers Club star shares three children – ages 12, 10, and 7 – with his wife, Camila Alves.
After watching Black Panther – which he "really liked" – McConaughey said his time in the MCU will come eventually.
"Look, I did Sing, I did Kubo and the Two Strings. But other than that, I'm like, 'what have I done that my kids could see?'" McConaughey said, according to ComicBook.com. "There's some movies that I've passed on that they've seen come out and they go, 'what do you mean you passed on that, dude? Why'd you do that?!' And I'm like, 'I'll be there in a little while, I'll do something!'"
Marvel is reportedly eyeing Matthew McConaughey for 'Spider-Man 3'
According to Express, the latest rumor surrounding Spider-Man 3 is that Marvel has their eye on McConaughey for the part of Norman Osborn. Some believe the head of Oscorp could be the next Thanos-level villain in the MCU. But, Marvel would have to lease the Sony character if they want to take him away from the SPUoMC (the Sony Pictures Universe of Marvel Characters).
With all of the A-list names and Spider-Verse rumors attached to Spider-Man 3, Marvel seems to already have a lot going on with that project. Foxx is returning as Electro, and the involvement of Benedict Cumberbatch's Doctor Strange seems to hint at a live-action Spider-Verse. Fans could see numerous villains and multiple Spideys in Spider-Man 3.
Related: Doctor Strange Benedict Cumberbatch Will Reportedly Film 'Spider-Man 3' Before 'The Multiverse of Madness'
Adding McConaughey to the mix as Norman Osborn would be a great choice, but it is far from a sure thing. It appears that Sony is building toward a Sinister Six movie of their own with the Green Goblin as a major player. But they could be willing to loan the character to Marvel for at least one film.
Could 'Spider-Man 3' be Marvel's ticket to more Oscar victories?
The first three phases of the MCU have set the bar extremely high at the box office. But the third installment is still set to be one of the biggest films ever from Marvel Studios. In 2017, Spider-Man: Homecoming raked in $880 million. Two years later, Spider-Man: Far From Home earned $1.132 billion in revenue worldwide. Spider-Man 3 could earn more than that, and it could see similar success during awards season.
The villains in the first two Spider-Man films were Oscar nominees Michael Keaton (Vulture) and Jake Gyllenhaal (Mysterio). The Oscar-winning Foxx will for sure be in Spider-Man 3, and the addition of McConaughey would take the cast to another level.
The rumored casting of Andrew Garfield and Toby Maguire as Peter Parker is expected to launch the live-action Spider-Verse. And as fans know, the animated version scored an Oscar nomination.
With so much award-winning talent and storylines, Spider-Man 3 could be the next MCU film to take home an Oscar or two. Just like Black Panther did in 2019.
Spider-Man 3 is scheduled to hit theaters on December 17, 2021.