'Spider-Man 3': Andrew Garfield Might Be Confirmed for the Marvel Sequel in Hilarious Fashion
Spider-Man 3, or as Marvel Studios calls it, Spider-Man: Homecoming 3, is dominating the conversation among fans of the Marvel Cinematic Universe, and not because of anything they know about it for sure. Instead, fans are abuzz about the persistent rumors that the threequel will see Tom Holland team up with Tobey Maguire and Andrew Garfield as their versions of the wall-crawler in a multiverse hopping adventure.
Despite these fans and the press treating those rumors as an open secret at this point, nothing of the sort has been confirmed by Marvel Studios or Sony Picures. That hasn't stopped fans from speculating and searching for clues, however, and it now seems like at least one former Peter Parker's involvement has been leaked in hilarious fashion.
Is Andrew Garfield officially in 'Spider-Man: Homecoming 3'?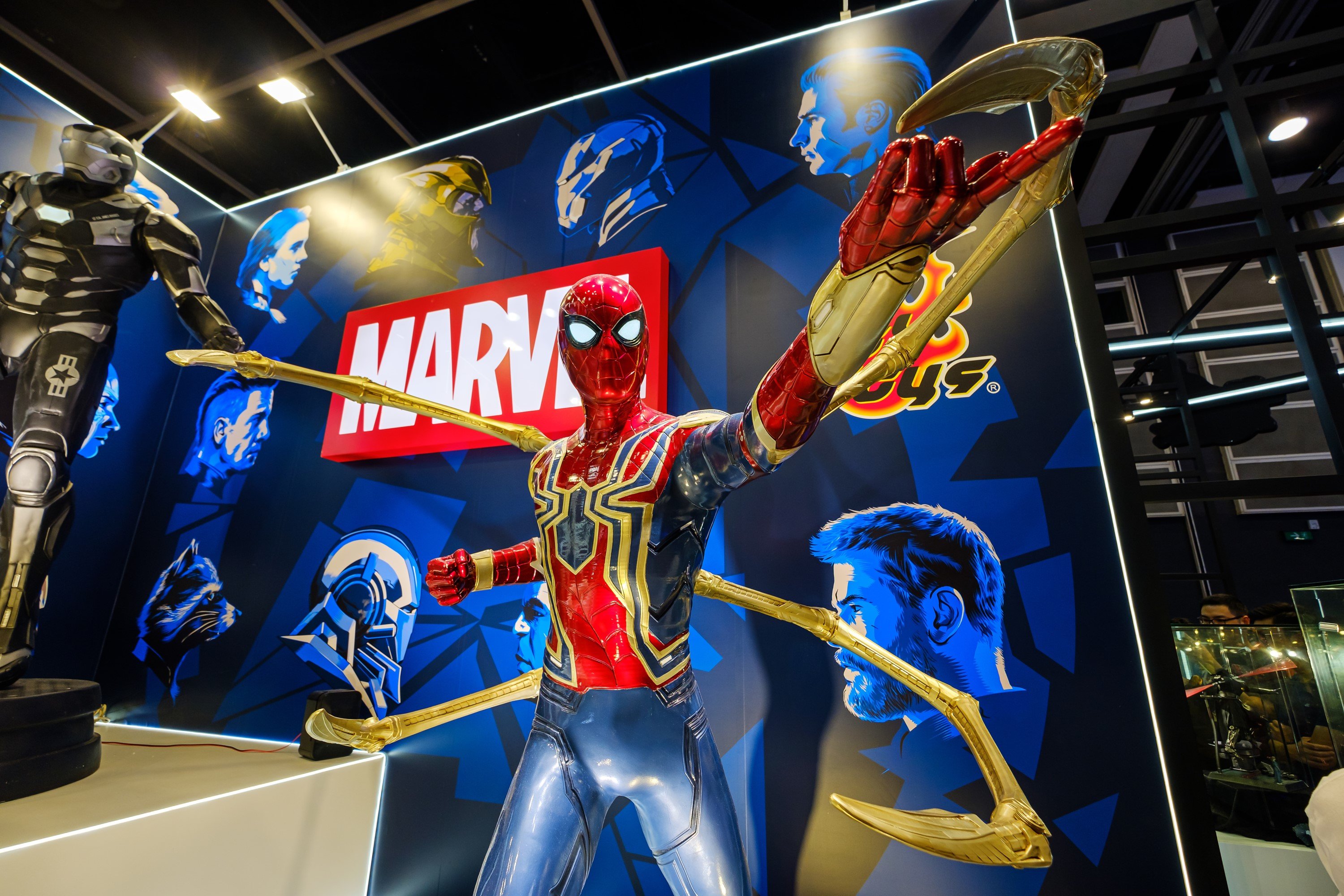 The supposed leak came from a Twitter user, @DrnBerry, who claims to be a DoorDash driver and whose location tags put him in Atlanta, where parts of Spider-Man: Homecoming 3 were being filmed. In a tweet from Jan. 21, he claims to have delivered an order to none other than Andrew Garfield.
Bit disheartening to hear that Garfield might have been rude with his delivery guy, but who knows with such things. And anyway, that's not the important part.
If the tweet is accurate, it's very telling that Garfield was and potentially still is in Atlanta when filming was taking place there for Spider-Man: Homecoming 3. While a lot of film and TV productions shoot in Georgia thanks to its generous tax incentives, it would be a massive coincidence if Garfield was in town for anything else at that exact time.
Just goes to show you how many ways the modern world has to potentially spoil things being kept under wraps on big movies. Look forward to Chris Evans' return as Captain America being leaked when he orders Chinese takeaway a few miles from set.
Garfield potentially signed on sooner than Maguire
While little has been made official about Spider-Man: Homecoming 3 beyond the returning cast from Holland's previous outings, reports indicate that Garfield signed on before Maguire did. Collider's Jeff Sneider, who has a solid track record for insider scoops, confirmed that the Amazing Spider-Man actor would return, as would Kirsten Dunst from the original trilogy.
The report also indicated that a deal was still being worked out with Maguire. It's potentially understandable why Maguire would be particular about his return conditions, as he's largely left behind acting in recent years to focus on producing. Nonetheless, fans saw a glimmer of hope when, according to outlets like Just Jared, he was spotted in the parking lot of a costume workshop for a fitting.
Whatever Spider-Man: Homecoming 3 ends up being called, and whoever ends up appearing in it, it's scheduled to hit theaters on Dec. 17, 2021.