'Spider-Man 3': Aunt May's MCU Character is Pointless, But That Can Change
A major complaint from MCU fans lately is the Aunt May character (played by Marisa Tomei) has become akin to a cardboard cutout rather than a fully realized character. This concerns some Spider-Man purists who grew up with Aunt May playing a central role in Peter Parker's life through comic books and Fox movies.
In the MCU, things shifted during the Tom Holland era. Now, Aunt May seems to have evolved into a target of slightly sexist jokes and only showing up occasionally in Parker's life. Fans are starting to rally on social media that the MCU needs to develop Aunt May in new ways to make her matter more. With Tomei still a terrific actress, the avenues are open.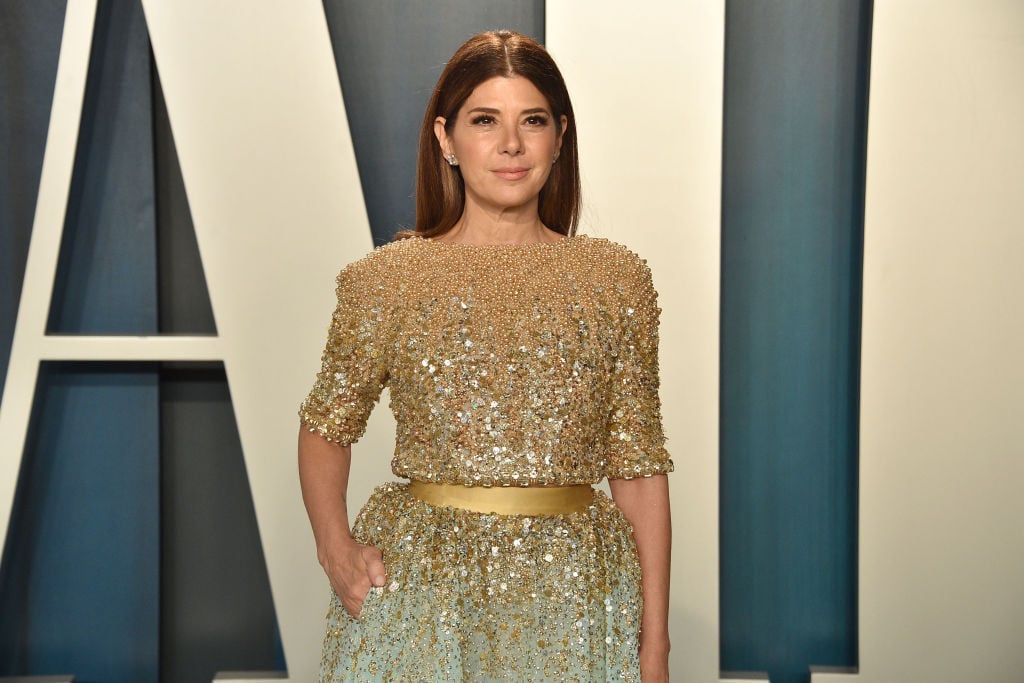 Aunt May as the widowed mother to Peter Parker
For the Tom Holland movies, Aunt May acted as a surrogate mom for Peter Parker after the latter was orphaned. Ben Parker was Aunt May's husband, of course, though he dies before the time the Holland movies start. He only gets indirect mentions throughout each movie, though Aunt May ends up becoming like a young, single mother.
Perhaps purists looked askance at making Aunt May decades younger than the old Aunt May everyone was used to in the comics and prior movies. Having a 40-something version of Aunt May created some unexpected problems. The first of those problems was her attractiveness. It seems almost every scene she was in, someone cracked a joke about how hot she is. Most of this came from Happy Hogan (Jon Favreau) who eventually started having a relationship with May.
Has Aunt May been a waste of time in the films so far?
On Reddit, many fans think Aunt May has never had much to do compared to the compelling comic book stories of lore. Anyone who read Spider-Man comics knows May was involved in numerous tales, sometimes dark ones where her life was in danger.
During the Tobey Maguire/Andrew Garfield years, Aunt May there (played by Rosemary Harris and Sally Field, respectively) faced numerous troubles. Tomei's version has been fairly benign, including managing to stay out of most issues. Even her finding out Peter was Spider-Man seemed underwhelming, including being distant when Peter was in trouble.
Her only real drama was being dusted during The Snap. Regardless, her return to life in the post-Snap time made her even kinder and gentler. She ended up volunteering for the Salvation Army to find homes for those returned to life, plus striking up that relationship with Happy.
Much of this could change later, especially with Happy Hogan in the picture. May's involvement with him places her closer to the epicenter of The Avengers, which could mean more risk.
Having Happy Hogan as a fatherly figure means more Aunt May around
Should Aunt May and Happy Hogan stay together, it could mean Peter Parker having a new mentor/father figure, something he still needs after the loss of Tony Stark. Since Happy was a close associate to Stark, this makes all the more sense.
What more could Aunt May do if she becomes all the closer to The Avengers team through Happy? As one Reddit user said above: "Give Aunt May some character, and actually give her some moments with Peter that actually have depth. Marisa Tomei is a great actress, use her and don't just reduce her to the Hot aunt again."
Having her more involved in Peter's current plight would add more layers to Aunt May, including giving Tomei some better moments. Part of this might involve her testifying in a courtroom while her adopted son fights for his innocence after being framed by Mysterio. If so, that would take things back for Tomei who won a Supporting Actress Oscar for My Cousin Vinny based considerably on her performance in a courtroom.