'Spider-Man' 3: Everyone Agrees Jeffrey Dean Morgan Should Play Kraven — There's Just 1 Problem
A new 'Spider-Man' film is coming in 2021. There's been some dreamcasting for the villain Kraven going on. But the actor chosen may not work out.
As the MCU heads into Phase 4, we can't stop talking about what's to come. The as-yet-untitled third Spider-Man film (a joint effort between Marvel and Sony) is on its way, and one man has been deemed the perfect choice to play Kraven the Hunter, a rumored villain. But here's why it may not happen.
The third Sony-MCU 'Spider-Man' film is on its way
The in and outs of the various Spider-Man franchises are fascinating. It took until 2017's Captain America: Civil War for the character to finally gain entry to the MCU, after a lot of negotiation with Sony. And after two successful entries in this reboot, it seemed like everything was going great.
Of course, that was what they wanted us to think — but for a few months there, we thought we'd never get another team-up between Tom Holland's Peter Parker and the rest of the Avengers. After some negotiation, however, this was amended. A third film is due out in July 2021.
Kraven is thought to be a possible villain
In Homecoming, the villain was Adrian Toomes, aka Vulture. Mac Gargan, or Scorpion, is teased in a post-credits scene, but nothing ever came of that (at least, not in this specific franchise). Instead, in Far From Home, we get Quentin Beck, or Mysterio, as he goes by.
Heading into the third film, Spidey is in trouble, but who will he be up against while fighting for his reputation? Jon Watts, who directed the previous two and is likely to continue this, once said that he "would love Kraven" as a villain. "It's just the trick of how do you do Kraven in a movie?" said Watts.
Who is Jeffrey Dean Morgan?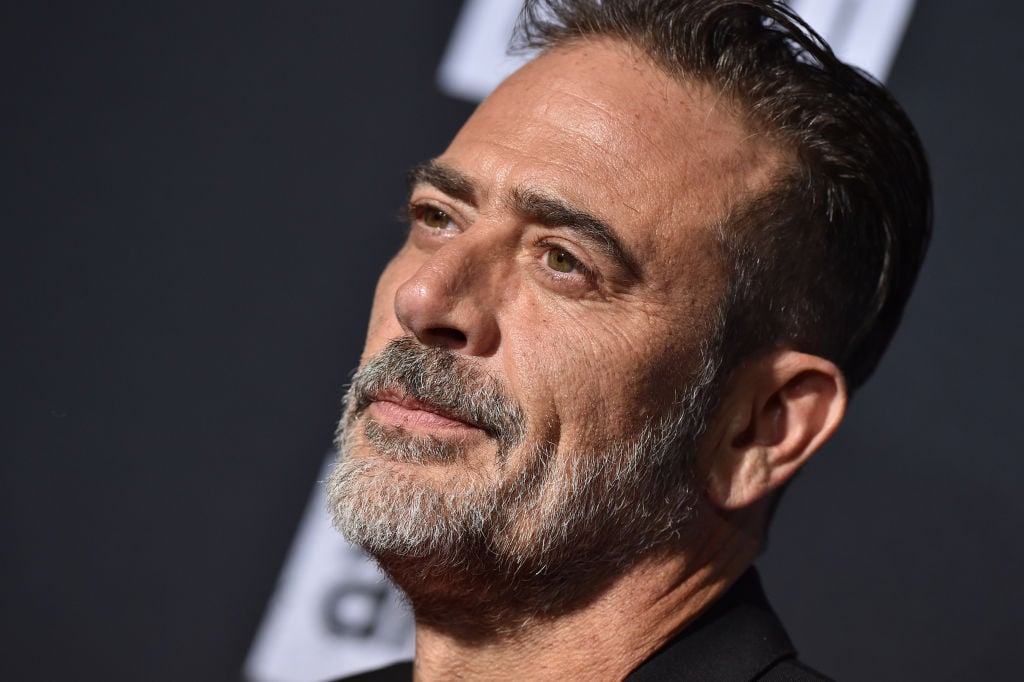 Over on Twitter, fans of the MCU are dream casting Morgan in the role of Kraven, whose real name is Sergei Kravinoff. The character is a frequent villain in the Spider-Man comics, and is known as a hunter with incredible instincts. And there's quite a resemblance there.
You may be familiar with Morgan from his notable recurring roles in series such as Grey's Anatomy, Weeds, and Supernatural. He is also known for starring in The Walking Dead as Negan.
Here's the problem with casting Morgan
There are a couple of reasons why Morgan might not be the perfect choice. For one thing, Kraven is supposed to be an old man who doesn't really age, or ages very slowly. But that's probably something they could work around, if need be.
However, Brandon Davis of Comicbook.com brings up another, potentially unavoidable issue. The untitled Spider-Man flick is set to begin shooting this summer into the fall. And Morgan is busy during that time — that's when filming for The Walking Dead typically takes place.
Everything we know about 'Spider-Man' 3
So far, not much is known about Spider-Man 3, other than when it will begin shooting. We know that Holland is set to return, as is Zendaya. And we can assume the plot will address what occurred in the final moments of Far From Home.
Some fans have ideas as to what they'd like to see. MCU Cosmic's Jeremy Conrad pitched a story around a "big corporation" that offers to help Peter, "but then they become the villain." At this point, anything goes — it's the start of a new phase in the MCU, so we'll have to see where it takes us.