'Spider-Man 3': 1 Marvel Actor Wants To Join the Upcoming MCU Film
Following the announcement that Benedict Cumberbatch has joined 'Spider-Man 3,' another Marvel actor threw their hat into the ring.
The actors of the Marvel Cinematic Universe smoothly navigate across individual franchises (and now, with Disney+, TV series, too). However, this can be a bit more complicated when it comes to the Sony Spider-Man films. Discover which Marvel actor is vying for a spot in Spider-Man 3.
There are 2 Sony-Marvel 'Spider-Man' films
Spider-Man is, arguably, one of the most popular comic book characters of all time. Before the MCU came into existence, multiple films were made: Three starring Toby Maguire, followed by two with Andrew Garfield as Peter Parker. The character (and those associated with him) are owned by Sony, in a deal made with Marvel many years ago.
However, Marvel wanted to incorporate Spider-Man into the thriving MCU. To do that, the Disney-owned company had to strike a deal with Sony. Peter Parker, played by Tom Holland, was introduced in the MCU film Captain America: Civil War. He then headlined Spider-Man: Homecoming and Spider-Man: Far From Home, via Sony.
The third film in the franchise is due out in 2021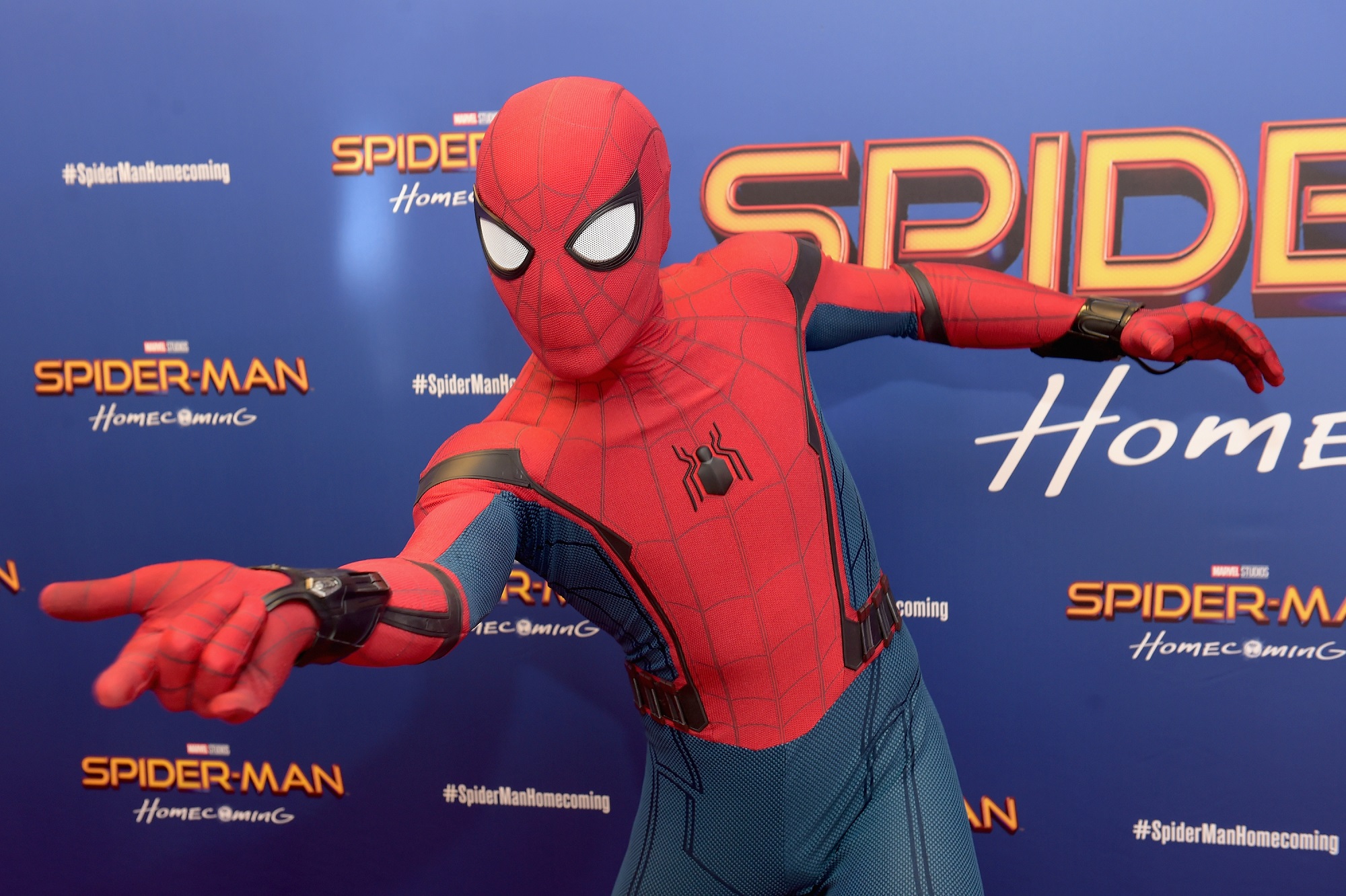 In major franchises like the MCU, actors typically sign a contract to make multiple films. After a disagreement was resolved between Sony and Marvel surrounding Holland's character remaining in the MCU, they reached an agreement. An as-yet-untitled third Spider-Man film entered pre-production.
Shooting for the film was set to begin in July 2020, according to Holland. However, the coronavirus (COVID-19) pandemic delayed it. A few months later, on October 7, 2020, Screen Rant reported that filming in New York City was imminent while shooting in Atlanta, Georgia, was also on the horizon.
Benedict Cumberbatch joined as Doctor Strange
In the most recent iteration of films, Peter Parker joins the Avengers after being recruited by Tony Stark (Iron Man). He looks up to him as a mentor, and Robert Downey Jr. appears in the role in Homecoming. After the character died in Avengers: Endgame, Tony's friend Happy Hogan assists Peter in Far From Home.
For the third film, it looks as though another MCU character will step into these shoes. On October 8, 2020, the Hollywood Reporter exclusively revealed that Benedict Cumberbatch's Stephen Strange is set to appear in the movie. Doctor Strange and Peter previously interacted in Avengers: Infinity War, battling Thanos together.
Vincent D'Onofrio would also like to take part
While the film studios have worked together, Marvel has — until recently — kept its TV and movie properties separate. Though Agents of SHIELD (which aired on Disney-owned station ABC) included MCU actors, the Netflix-Marvel series featured only hints at the larger universe, with no character crossovers.
However, one actor would like to change that. When Fandom tweeted, "What's the ONE character you want to be added to 'Spider-Man 3'?" after the Cumberbatch news broke, Vincent D'Onofrio responded, with his Daredevil character Wilson Fisk's (aka Kingpin) frequent line, "When I was a boy…" In the comics, the character is a frequent Spider-Man adversary.
Spider-Man 3 is scheduled for a December 17, 2021, theatrical release.