'Spider-Man 3': Robert Downey Jr. Will Reportedly Cameo, But Will He Be the Real Iron Man?
Robert Downey Jr. has reportedly reached a deal with Marvel to cameo in 'Spider-Man 3,' but will he be the real Iron Man or an illusion?
Robert Downey Jr. will reportedly return for a cameo in Tom Holland's Spider-Man 3. Inside sources claim that Marvel has inked a deal for Downey to reprise his role as Tony Stark in the film, which is due to hit theaters in the summer of 2021. The news is sure to excite fans, but is Downey returning as the real Iron Man in the next Spider-Man?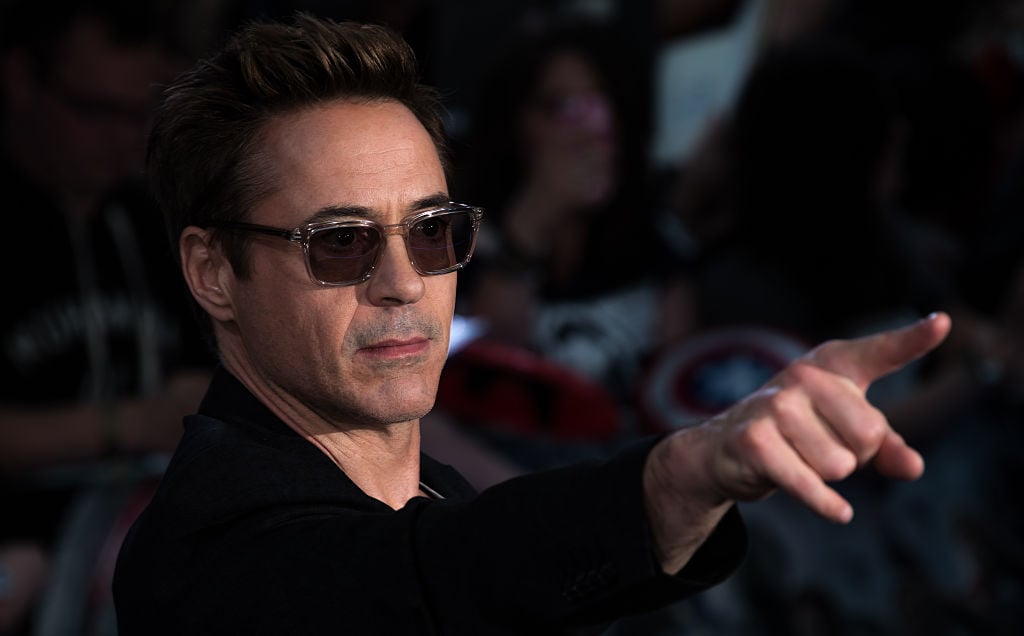 Downey returns to the MCU
Downey kicked off the Marvel Cinematic Universe with 2008's Iron Man and went on to star in multiple crossover projects and two additional stand-alone films. His time in the MCU, however, seemingly came to a conclusion in Avengers: Endgame when Tony sacrificed himself to save the universe.
Although Tony was killed off in Endgame, sources claim that Marvel has been working on a way to bring him back in some capacity. After Endgame he was a major part of Spider-Man: Far From Home, but only in flashbacks and voiceovers as part of the story. Downey is rumored to have a cameo in Black Widow, though that movie is not set in the current timeline.
Marvel and Downey, however, faced complications while negotiating a new contract and only recently came to an agreement. If the reports are true, Downey is set to reprise his role in Marvel's upcoming TV series, Ironheart. 
The only catch is that the actor will be lending his voice to the show as the main character is made up of artificial intelligence. This means we won't actually see Downey put on the Iron Man suit in the show.
Is Downey appearing in 'Spider-Man 3'?
Following the Ironheart news, a source told We Got This Covered that Marvel also wants to bring back Downey for Holland's upcoming Spider-Man 3. Holland and Downey have a close relationship, and early reports indicated that Downey would only return if he got to work with Holland once again.
Just like his cameo in Ironheart, the Iron Man star is expected to appear in the form of artificial intelligence in Spider-Man 3. This is akin to what Marvel did with Tony's dad in Iron Man 2.
The source claims that Marvel has Downey in the early script for Spider-Man 3, so things could change by the time production begins. Filming for the project is scheduled to kick off this summer, barring any delays related to the coronavirus pandemic.
Marvel has not confirmed Downey's involvement in Spider-Man 3 and will likely keep things tightly under wraps until the movie hits theaters.
Is this the title of 'Spider-Man 3'?
Aside from Downey's involvement in the project, an inside source claims to know the title of the third installment in the Spider-Man franchise. The source released the information on 4Chan, so fans should wait until official confirmation to believe it.
Per the insider, the title of the film is Spider-Man: Home Run. This continues the "home" theme in the franchise, something we already knew was going to happen.
The source also claims that the main villain is going to be Kraven the Hunter, with either Jason Momoa or Henry Cavill playing the character. Although both of these actors would be a good fit, there are potential hurdles to overcome.
Momoa is deeply invested in the DCEU and is unlikely to appear in the MCU as a result. There is nothing preventing him from working with both studios, but the chances of that happening are slim.
Cavill, meanwhile, is currently getting ready for the second season of The Witcher and does not have a lot of wiggle room in his schedule. This is especially true if Spider-Man 3 starts production in July.
This character might also cameo in 'Spider-Man 3'
While we wait for official confirmation, Screen Rant is reporting that Marvel will bring Daredevil (Charlie Cox) to the MCU in Spider-Man 3. The character has enjoyed a successful run on Netflix and could be one of the first major characters to make the jump to the cinemas.
Marvel has not commented on the reports, though Kevin Smith recently talked about the rumors on his podcast, Fatman Beyond. The discussion led many fans to believe that the reports are true, prompting Smith to clarify his comments on social media.
"Perspective: While I, too, hope this rumor is true, please remember that I only talked about it with @marcbernardin on #FatManBeyond after I read about it on the internet, just like everyone else. This means I have no inside info. Much like everybody else, I'm just a hopeful fan," he explained.
Spider-Man 3 — possibly Home Run — is set to hit theaters on July 16, 2021.