'Spider-Man 3' Set Leak Confirms [SPOILER] Is Officially Returning to the MCU
The fan speculation surrounding Spider-Man 3 has been building for what feels like forever. But it didn't seem like they would get any answers until Spider-Man: No Way Home hit theaters in December.
Now, that has all changed. Did a new set leak just confirm that one former Spidey is officially coming to the Marvel Cinematic Universe?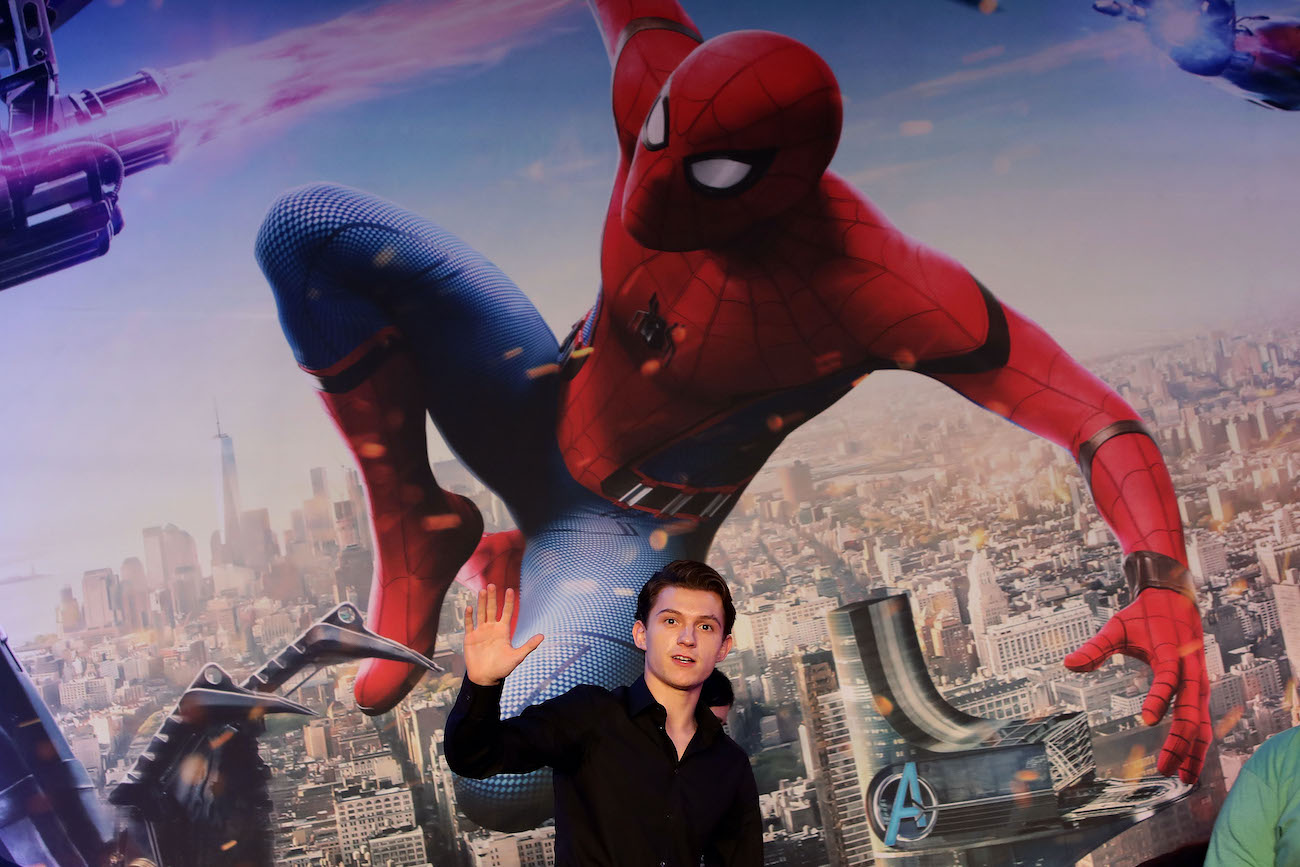 The 'Spider-Man 3' rumors are all about Tobey Maguire and Andrew Garfield
For months, rumors have swirled that both Tobey Maguire and Andrew Garfield could be making their debuts in the MCU, starring alongside Tom Holland. But everyone from the studios to Holland himself has done everything they can to shoot down this idea.
A rep from Sony told Entertainment Tonight in October 2020 that "those rumored castings are not confirmed." In February 2021, Holland told Esquire that neither Maguire nor Garfield would be reprising their roles as the web-slinger.
"No, no, they will not be appearing in this film. Unless they have hidden the most massive piece of information from me, which I think is too big of a secret for them to keep from me. But as of yet, no. It'll be a continuation of the Spider-Man movies that we've been making," Holland said.
Tom Holland has a reputation for revealing spoilers
Even though Holland has denied Maguire and Garfield's participation in Spider-Man 3, it doesn't necessarily mean he's telling the truth. As fans know, the 24-year-old has a reputation for spilling movie secrets. As a result, he said he only had 70 pages of the script so he wouldn't spoil the film.
"I honestly have no idea what this film is about and I'm eight weeks into shooting it. They do it all the time. In [Avengers: Endgame], Robert Downey Jr.'s funeral scene, for the longest time I was under the impression that it was a wedding. I'm 100 percent sure that they're still tricking me," Holland joked.
Two familiar stuntmen have been spotted on the set of 'Spider-Man 3'
After months of speculation, it appears that fans may have just received confirmation that at least one former Spidey is reprising his role. According to The Direct, Garfield's stunt double from The Amazing Spider-Man and The Amazing Spider-Man 2 — William Spencer — was just spotted on a film set.
It's not clear if the set was for Spider-Man: No Way Home. But, there was one big clue in the Instagram video's caption that indicates that's exactly where Spencer was. In his post, Spencer tagged Holland's stunt double, Greg Townley. Spencer has since deleted the post, which has simply added fuel to the fire.
Is a live-action Spider-Verse coming to the MCU?
Despite Spencer and Townley being spotted on a movie set together, Garfield's appearance in Spider-Man 3 is still very much speculation at this point. However, it's hard for fans to ignore this amazing coincidence. This video is the closest thing to a confirmation of Garfield's involvement that fans have gotten so far.
With Spencer deleting the post, it seems there was something in that video that wasn't meant to be public yet. With the stunt doubles together, it's possible that Garfield and Holland will share an action scene.
Is Disney planning to break the internet ahead of the premiere of 'Spider-Man 3'?
With both Sony and Marvel keeping quiet about what's coming in Spider-Man 3, chances are they are planning a major publicity push ahead of the premiere. As Geekosity points out, everything will be "timed for maximum impact."
The publication also believes that Disney is planning to break the internet ahead of Spider-Man 3 hitting theaters. An anonymous source claims the plan is for Holland to appear on ABC's Good Morning America, a Disney-owned property. And, he will be "surprised" when Garfield and Maguire show up.
Spider-Man: No Way Home is scheduled to hit theaters on December 17, 2021.