'Spider-Man 3': Tobey Maguire and Andrew Garfield Reportedly In Talks to Return and Fight Familiar Foes With Tom Holland
Spider-Man 3 was supposed to be the next chapter of Peter Parker's story after being framed for Mysterio's murder. The expectation was that it would be a straightforward narrative featuring Peter (Tom Holland) on the run and trying to clear his name after J. Jonah Jameson (J.K. Simmons) revealed his secret identity. But now a new report claims that the end of Spider-Man 3 could take fans into the Spider-Verse. Will Tobey Maguire and Andrew Garfield join Holland in the upcoming sequel?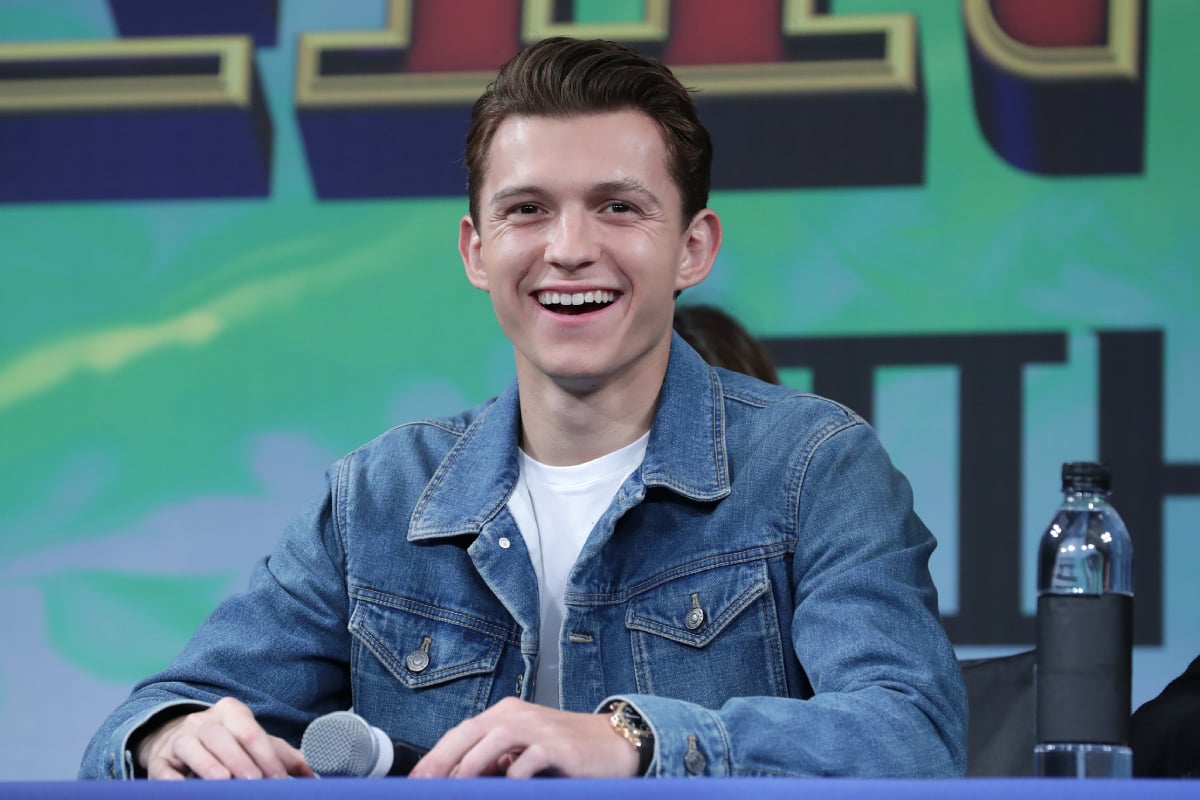 An Oscar-winning 'Spider-Man' villain could be reprising his role
According to The Hollywood Reporter, Jamie Foxx could be reprising his role of Electro in Spider-Man 3. Foxx first portrayed the character in The Amazing Spider-Man 2 back in 2014 alongside Garfield. The report claims Foxx is in final talks for the upcoming sequel.
The director of Homecoming and Far From Home, Jon Watts, will be returning for the third film. The majority of the supporting cast is also expected to reprise their roles. This includes Zendaya, Marisa Tomei, Jacob Batalon, and Tony Revolori. The cast and crew will be in Atlanta this fall for the shoot, with Kevin Feige and Amy Pascal as producers.
The news of Foxx's return has shocked fans, but it's not set in stone. Games Radar reported that Foxx deleted his post about returning to the role.
"Super excited to part of the new marvel Spider-Man new installment," Foxx wrote on Friday, October 2. "And i won't be blue in this one!! but a thousand percent badass!!!"
Many fans captured a screenshot before Foxx deleted the post. It featured a picture of three Spider-Men, hinting at a Spider-Verse scenario.
Toby Maguire and Andrew Garfield are rumored to both be in talks to return as Spider-Man
After the shocking news of Foxx's supposed return as Electro, numerous outlets are claiming that Marvel is in talks with both Maguire and Garfield about returning to the Spider-Man role. According to We Got This Covered, the artwork Foxx posted was the first hint that a Spider-Verse was in the works. Now, it appears to be more than just a rumor.
FandomWire claims that Marvel has been secretly talking to Garfield and Maguire. They also seem to have inside info about the plot of Spider-Man 3. Insiders claim that the script does include three Spider-Men teaming up to fight past villains. Of course, this could include Electro.
RELATED: 'Spider-Man': The Real Reason Andrew Garfield Was Replaced By Tom Holland Revealed In Leaked Email
Meanwhile, Geekosity reported that Maguire was actively talking with Marvel two months ago about returning to the role for Spider-Man 3 and Doctor Strange in the Multiverse of Madness.  Tipster Mikey Sutton has also reported that his insiders claim "Maguire and Garfield are being discussed to appear in the final scene of Spider-Man 3."
The Spider-Verse is coming to the Marvel Cinematic Universe
Sutton explained that each of the Spider-Man movies in the Marvel Cinematic Universe has had a "jaw dropping ending."
"Sources say this is what they have in mind for 3. How they got there will apparently be as startling as them showing up; the answer to that is a gift that is still wrapped," Sutton revealed.
It should be noted that Marvel has not confirmed any of these rumors. Some claim all three Spidey's won't appear until the final scene. Others say McGuire and Garfield will have a much more significant role.
RELATED: Tom Holland Is Pushing For Another 'Spider-Man' Alum to Join the Marvel Cinematic Universe
No matter how big their roles will be, all signs are pointing to the live-action return of McGuire and Garfield. As We Got This Covered notes, both Homecoming and Far From Home ended in major cliffhangers. 
It would make sense that Marvel would do the same thing for the third film. But if Toby Maguire and Andrew Garfield really do show up in the final scene, it would be the biggest Spider-Man ending yet.
Spider-Man 3 is scheduled to hit theaters on December 17, 2021.