'Spider-Man 4' Will Reportedly Introduce Multiple New Villains That Have No Ties to Tony Stark
Although Spider-Man 3 is still in the works, sources claim that Marvel is already planning out Spider-Man 4 (along with other future stand-alone movies for the character). Marvel hasn't said anything about the rumors, but sources claim that Spider-Man 4 will feature a host of new villains that have no ties to Tony Stark (Robert Downey Jr.), a.k.a. Iron Man.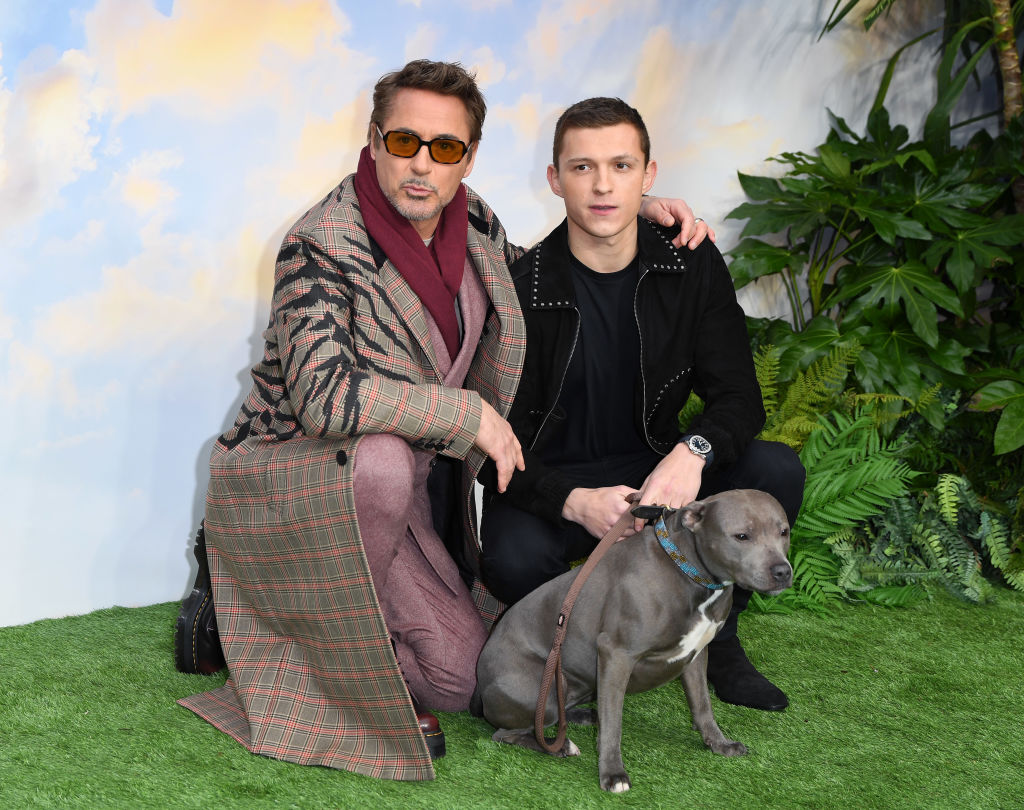 Spider-Man has a bright future in the MCU
Spider-Man's (Tom Holland) role in the Marvel Cinematic Universe was threatened last summer when the studio failed to reach an agreement with Sony. Although the two sides finally inked a new deal that kept Holland firmly planted in the MCU, his role is more complicated than other characters.
In the agreement with Sony, Marvel is allowed to feature the superhero in one more solo film as well as another crossover project. Most fans assumed that the cameo would be in the next Avengers movie, but we are still a few years away before that project gets underway.
RELATED: 'Spider-Man': The Real Reason Andrew Garfield Was Replaced By Tom Holland Revealed In Leaked Email
Luckily, Marvel and Sony still have plenty of time to extend their agreement. With that in mind, the studio reportedly has big plans for Peter Parker and wants to release a few more stand-alone movies. Marvel has not confirmed these rumors, though we know for sure that the studio is releasing Spider-Man 3 next year.
While sources claim that Kraven the Hunter will be the main villain in Spider-Man 3, other insiders say that Marvel will introduce multiple villains in Spider-Man 4, all of whom have no connection to Tony Stark.
'Spider-Man 4' might feature these two villains
A source told We Got This Covered that Marvel wants to introduce the Lizard and Doctor Octopus in Spider-Man 4. The only catch is that these villains will not become evil until the final stages of the film.
The insider says that Curt Connors and Otto Octavius will be introduced as teachers at Peter Parker's college. It is unclear if they will become villains by the end of the movie or if Marvel will simply plant a few seeds to explore in a later film.
The key takeaway is that both of these villains have no connection to Iron Man, which is a major change from the first two movies in the franchise.
Vulture (Michael Keaton) and Mysterio (Jake Gyllenhaal), the main antagonists in Spider-Man: Homecoming and Spider-Man: Far From Home, were both linked to Tony Stark. But now that Tony is no longer a part of the MCU, it makes sense that Marvel is moving in a different direction.
Not only does this distance the studio from Iron Man even further, but it also allows Spider-Man to undergo some more development.
Will this be Peter's new love interest?
Most fans are still rooting for Peter and MJ (Zendaya) to get together in Spider-Man 3, but Marvel might be introducing a new love interest for the character. According to We Got This Covered, the studio is thinking about introducing Black Cat in Spider-Man 4.
An insider told the outlet that Black Cat will not replace MJ but will throw a wrench in her relationship with Peter. There is no telling how this love triangle might play out, but there is little doubt that fans would love to see Black Cat in action.
RELATED: Tom Holland Is Pushing For Another 'Spider-Man' Alum to Join the Marvel Cinematic Universe
The feline thief has almost made it onto the big screens on numerous occasions. Director Sam Raimi wanted to include her in Spider-Man 4, a project that Sony eventually ditched given the lackluster performance of Spider-Man 3.
The character was also slated to make it into The Amazing Spider-Man reboot until that franchise imploded after the second film.
Marvel has not confirmed the rumors surrounding Black Cat, but making Peter's love life a little more complicated could make for an interesting side-story.
Spider-Man 3 is slated to open in theaters on November 5, 2021.