'Spider-Man' Actor Tom Holland Addresses Those Photos of Him and Zendaya: 'We Sort of Felt Robbed of Our Privacy'
Spider-Man actor Tom Holland and Zendaya have been in the spotlight a lot recently, with fans questioning their acting plans after Spider-Man: No Way Home hits theaters. Of course, the pair also found themselves in the limelight earlier this year, when pictures of them kissing circulated online. And during Holland's recent GQ profile, the Spider-Man actor finally addressed those shots of the two of them — not to confirm or deny a relationship, but to underscore that he wants to keep his private life private.
Tom Holland and Zendaya were caught kissing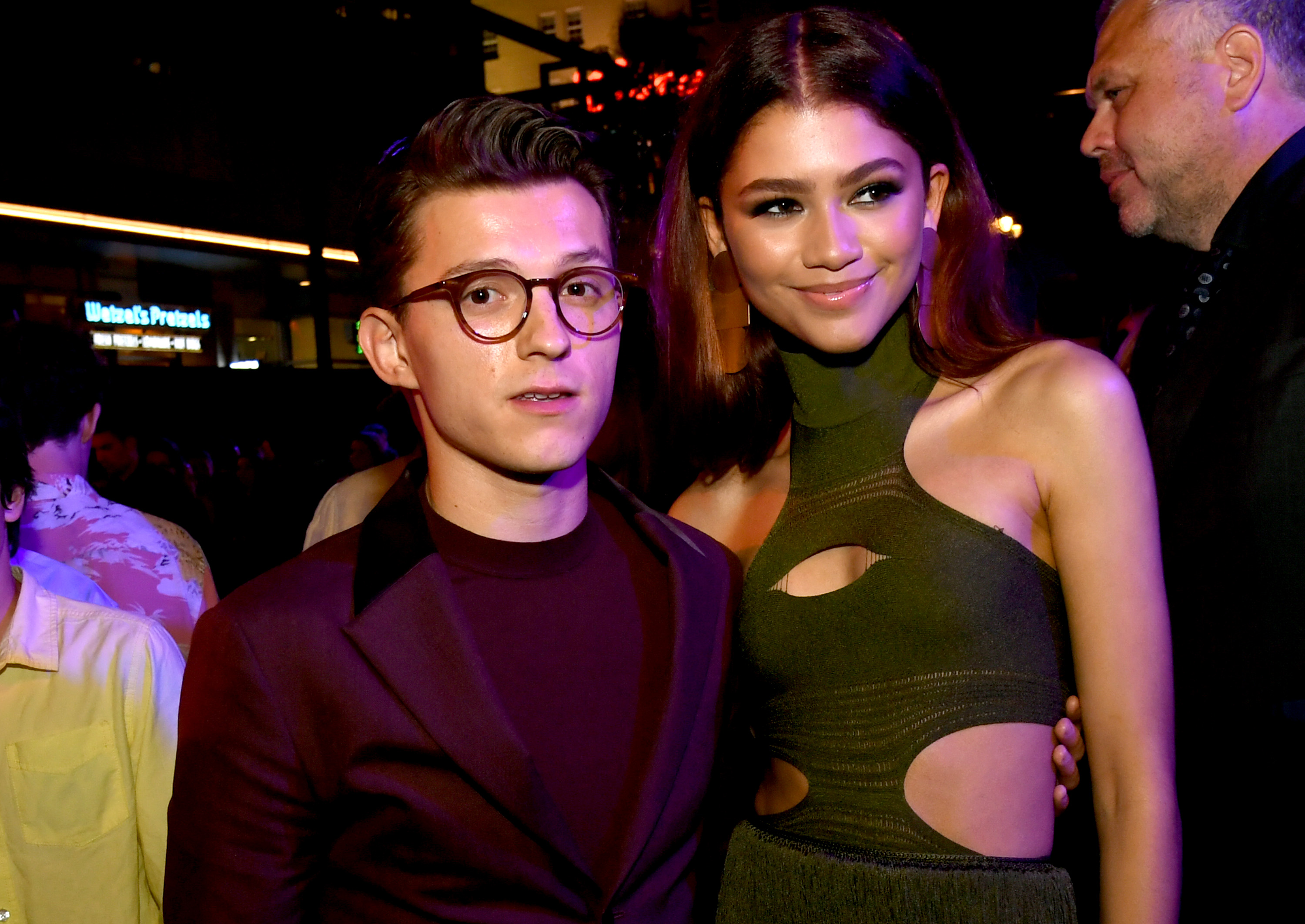 RELATED: Is Tom Holland Dating Zendaya? The 'Spider-Man: No Way Home' Stars Gave Fans a Reason to Think So
Rumors of Tom Holland and Zendaya dating have made the rounds since Spider-Man: Homecoming came out back in 2017. However, Page Six seemingly confirmed the two were more than friends when the outlet shared photos of them locking lips. Despite the images going viral, the actors kept quiet about the whole affair. And Holland has repeatedly emphasized his desire to keep his love life out of the media.
He reiterated that point during a recent interview, where he finally addressed how he felt about the photos making the rounds. Although fans rooting for the pair might have been happy to see them, Holland certainly wasn't. And after hearing his reasoning, it's hard to blame him.
The Spider-Man star says he and Zendaya felt 'robbed of our privacy'
RELATED: Tom Holland Vows to Mentor the Next Spider-Man Actor: 'I'll Take It Upon Myself to Teach Them'
Holland recently did a profile with GQ, during which he discussed his acting career and his recent experience with the paparazzi. The Spider-Man: No Way Home star recalled feeling frustrated by the whole experience, especially since he works so hard to keep his personal life out of the media:
"One of the downsides of our fame is that privacy isn't really in our control anymore, and a moment that you think is between two people that love each other very much is now a moment that is shared with the entire world. I've always been really adamant to keep my private life private because I share so much of my life with the world anyway. We sort of felt robbed of our privacy. I don't think it's about not being ready. It's just that we didn't want to."
He also expressed concerns about invasive questions during upcoming press tours, especially when Zendaya isn't present to chime in.
"It's not a conversation that I can have without her," Holland explained. "You know, I respect her too much to say… This isn't my story. It's our story. And we'll talk about what it is when we're ready to talk about it together."
How long will Tom Holland continue acting?
RELATED: Who's the Tallest of the 'Spider-Man' Actors, Tom Holland, Andrew Garfield, or Tobey Maguire?
Sadly, Holland is likely to face questions about his relationship in the lead-up to Spider-Man: No Way Home. He'll probably deal with the paparazzi beyond that film as well. However, it's unclear if this will be a permanent state of affairs for the actor. In the midst of the interview, he admitted he doesn't necessarily see himself acting for the majority of his life.
"I definitely don't think I want to be an actor for the rest of my life," he told GQ. "I've always been really good with my hands. If something's broken, I can always figure out a way of fixing it."
When Holland thinks he might pursue different opportunities is anyone's guess, but we'll have a better idea if he'll play Spider-Man again after the upcoming film.
Spider-Man: No Way Home hits theaters on Dec. 17, 2021.