Which 'Spider-Man' Couple Dated the Longest?
Though Spider-Man: No Way Home was supposed to premiere in July 2021, fans got a different kind of Spidey debut instead — Tomdaya. The films' stars Tom Holland and Zendaya made headlines after some paparazzi caught them kissing. And they joined past Spider-Man couples as on-screen pairings taking their romance off set.
Tom Holland and Zendaya are the latest 'Spider-Man' couple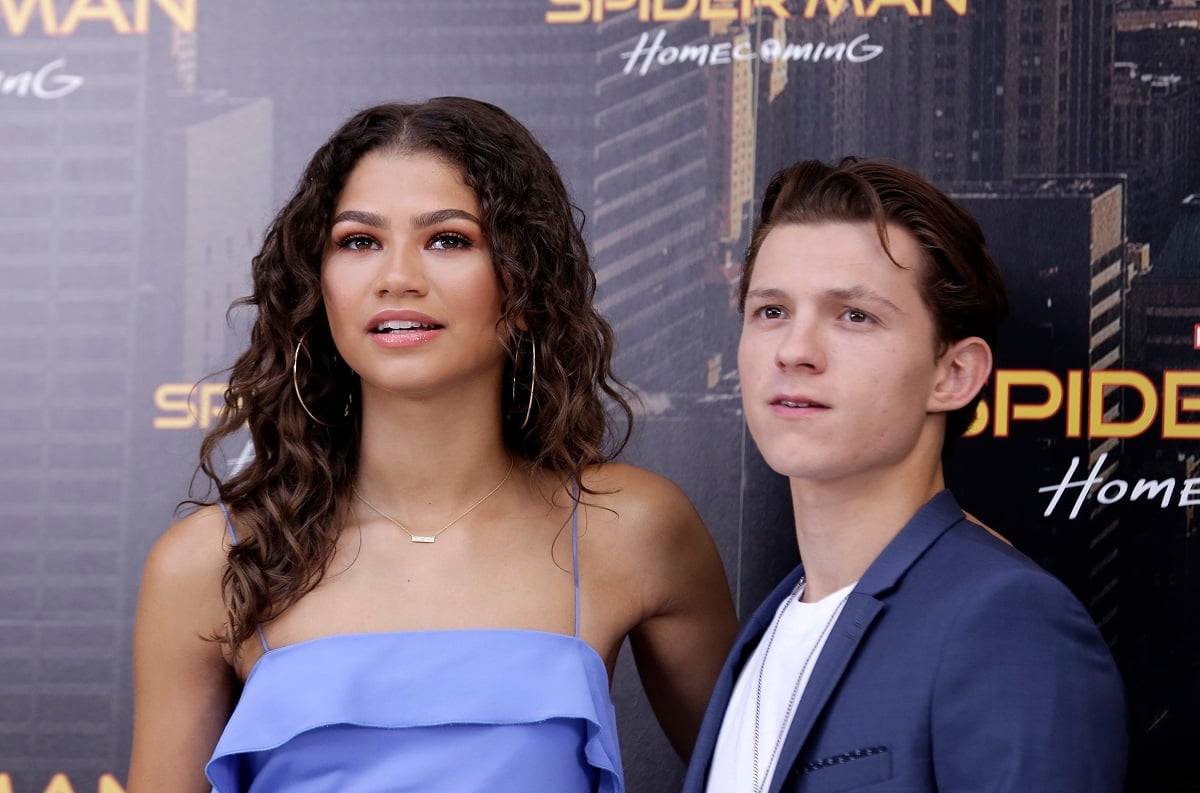 Holland and Zendaya met when they began portraying Peter Parker and MJ in the Sony-Marvel Spider-Man films. Though Peter is interested in Liz in Spider-Man: Homecoming, he and MJ become friends. Their relationship grows romantic in Spider-Man: Far From Home after she learns his secret.
Rumors have followed Holland and Zendaya since before the first movie premiered. Their palpable chemistry showed through during the film's press tour. Following their internet-breaking Lip Sync Battle episode, the fan-shipping grew. But the actors insisted they were just friends. And maybe they were — back then.
Both Holland and Zendaya have reportedly dated others in the years since the relationship speculation began. And with little concrete evidence, some forgot about the potential pairing. But then, July 2021 rolled around. The photos unmistakably show the co-stars lip-locked in a car, seemingly confirming their new romance.
Andrew Garfield and Emma Stone dated for years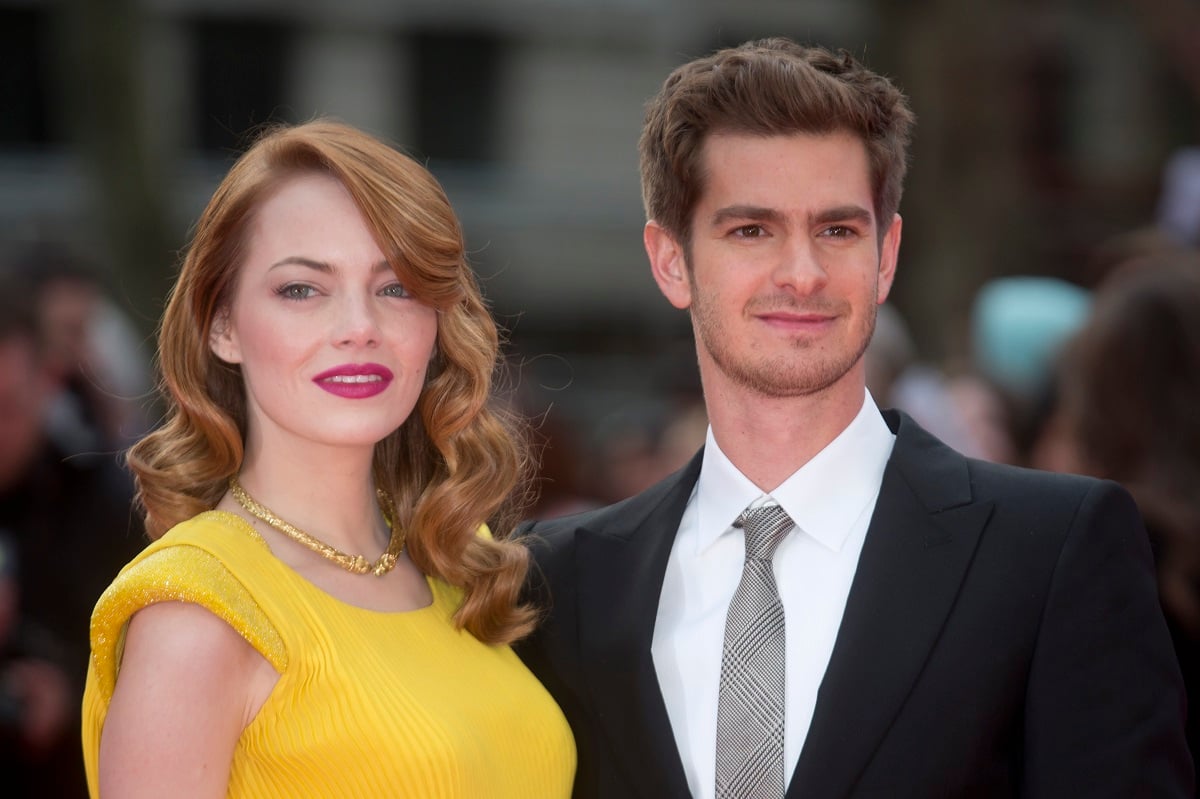 Before the MCU got Spider-Man back (to share), Sony released The Amazing Spider-Man in 2012 and The Amazing Spider-Man 2 in 2014. The films starred Andrew Garfield as the titular web-slinger. In this iteration, Peter Parker dates Gwen Stacy, portrayed by Emma Stone.
The Spider-Man couple of Garfield and Stone began dating in 2011 while filming the first movie. "A lot of our scenes are scripted," Stone told Entertainment Weekly. "But there are moments that aren't, where we were able to find whatever it was we were looking for playing two kids who were falling in love for the first time."
The pair remained together through the second film and its release. Breakup rumors swirled for a time before the split was confirmed in 2015. However, the two remained friends and have spoken kindly about one another following their four-year relationship.
Original Peter Parker Tobey Maguire dated Kirsten Dunst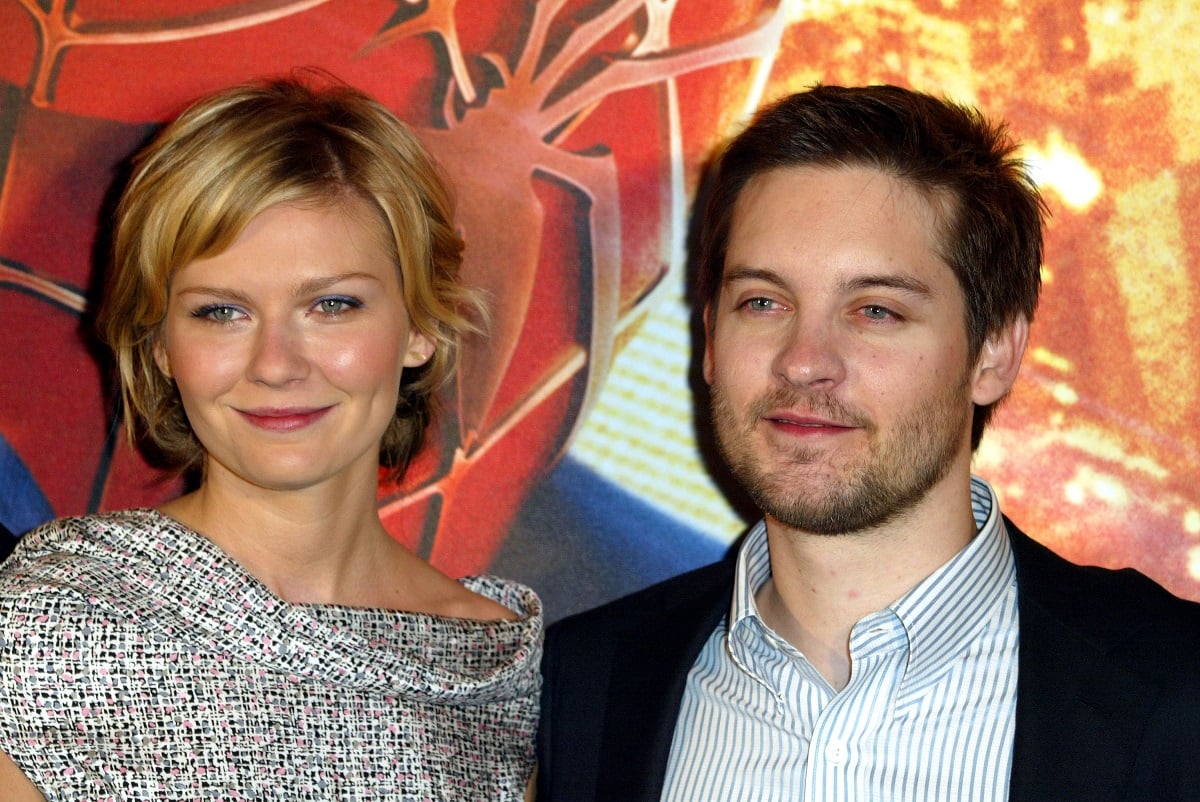 For some Spider-Man fans, there's only one Peter Parker: Tobey Maguire. The actor began portraying the character in 2002's Spider-Man, reprising the role in its 2004 and 2007 sequels. He acted opposite Kirsten Dunst, who played his long-time love interest, Mary Jane Watson.
Though the two actors didn't speak publicly about it, they "began dating…in the middle of [filming] the first movie," director Sam Raimi told The Sydney Morning Herald in 2007. "But definitely they eventually broke up before the second movie." As Maguire began dating his future wife in 2003, he and Dunst probably weren't together more than a year.