'Spider-Man' Epic Upside-Down Kiss Not a Pleasant Experience for Tobey Maguire: 'I Couldn't Breathe'
Before Tom Holland's spidey senses started tingling in the Spider-Man franchise Tobey Maguire played the teen superhero. Maguire's character, Peter Parker, saved lives and fought villains. But he also had a crush on Mary Jane Watson (Kirsten Dunst), his classmate and literal girl-next-door.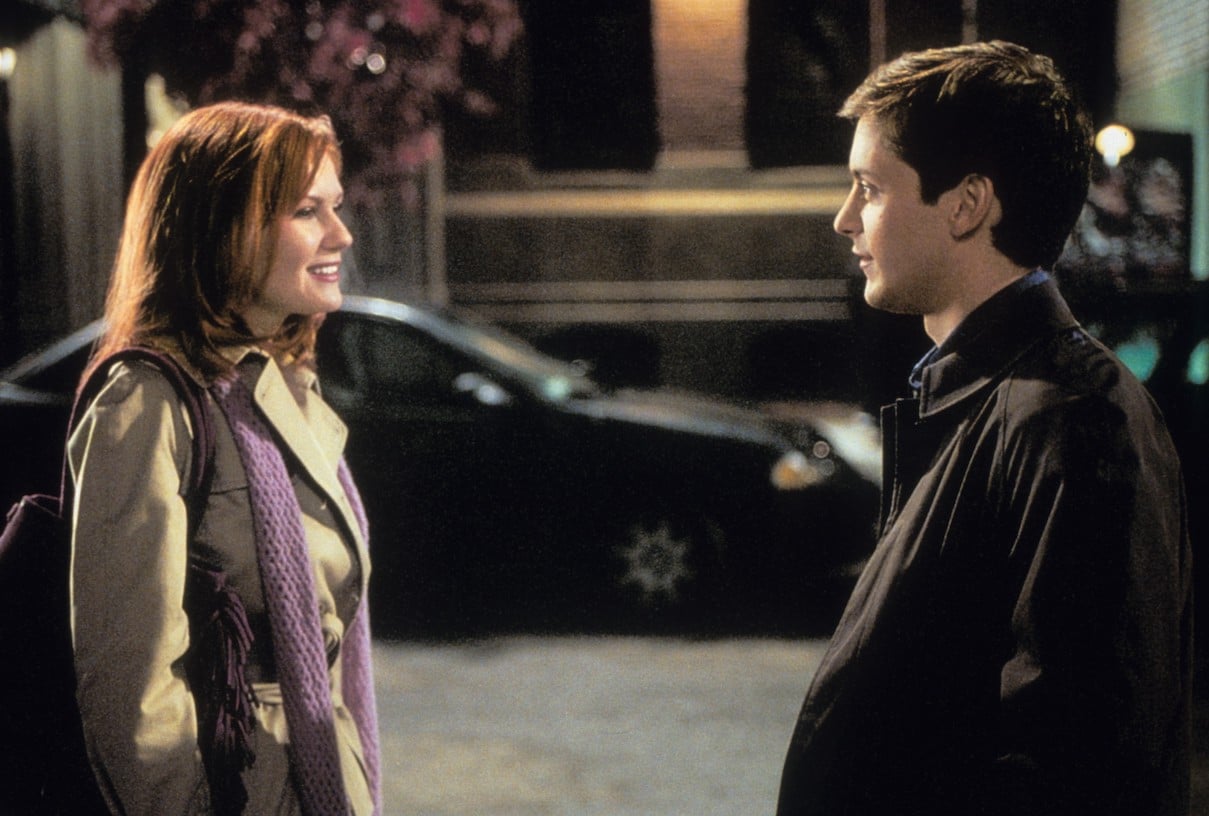 In 2002's Spider-Man, Maguire and Dunst shared an upside-down kiss in the rain that, to this day, is a standout moment in pop culture. However, the actual filming of the kiss was a rather unpleasant experience.
Tobey Maguire spent the 'Spider-Man' kissing scene 'semi-drowning'
Sam Raimi, the director of Spider-Man, and the film's stunt coordinator, Jeff Habberstadtold, dissected the kissing scene with Rotten Tomatoes in 2019. Raimi recalled how uncomfortable it had been for Maguire. 
"When he was doing the scene, I remember the water was falling down into his upside-down nostrils, so he was kind of drowning," the director said. "But it was a kissing scene. So, he had to pretend like it was a pleasant, sweet moment for him, when in fact, he was semi-drowning."
A 26-year-old Maguire explained it in his own words during a 2002 interview with the Deseret News. 
"There was rain pouring up or down my nose," he said. "I couldn't breathe and I was gasping for breath out of the corner of Kirsten's mouth. Poor girl. I was giving her mouth to mouth rather than kissing her."
He and Kirsten Dunst were 'freezing' cold and 'shivering'
The scene meant water poured down on Dunst and Maguire. Not only that but it took a few minutes to get Maguire suspended upside down. Throughout the entire process the actors, who had to film the scene at night, were cold.
"If you're in the rain, you're freezing your buns off," Raimi said. "But we would have to get out there, get in position, get the rain going, and then we would have to lift Tobey up on the wire, upside down in the position you saw him in the movie."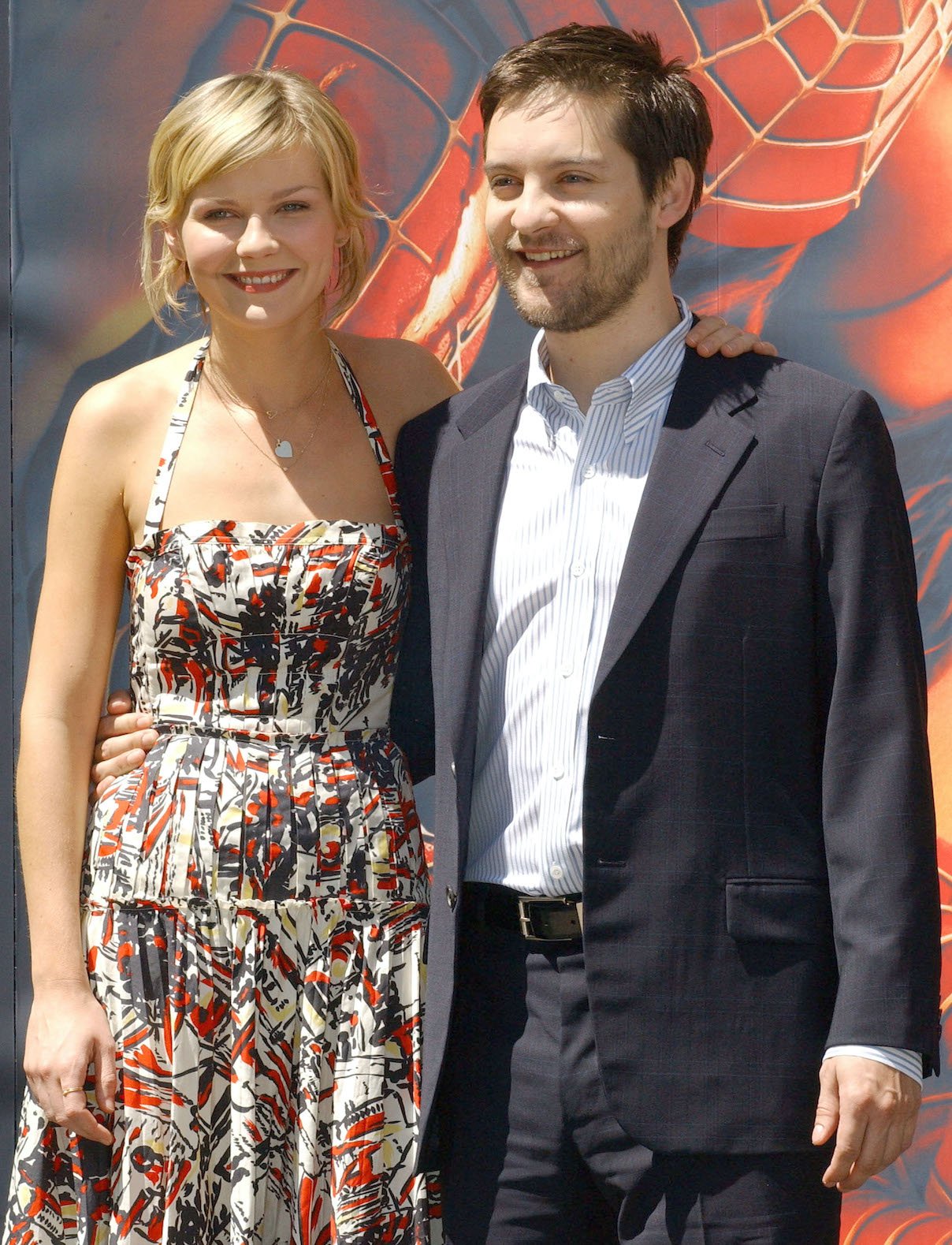 "That would take a couple minutes, so it's a few minutes of misery each time we do the take. Then, of course, after the take's over, you stop and now you're wet," he added. 
The director, continued, saying that while filming the kiss neither Dunst nor Maguire complained about the less than ideal conditions.
"You do take after take and they're being doused in kinda cold water. And it can become shivering … I mean, it can become really chilling," he said. "They had to endure that the whole night, I remember. Kirsten Dunst never said anything, but she was always shivering when we were discussing the scene. And so was Tobey, but they never complained about it."
Maguire and Dunst went on to win the MTV Movie Award for Best Kiss in 2003. Spider-Man became a blockbuster and arguably revitalized the superhero movie genre.