'Spider Man: Far From Home' Star Wants His Character to Become a Villain
Finding a suitable villain to take on Spidey in future Spider-Man films is always filled with enough debate to rival arguments over plot. While it's possible the usual suspects will return (including potentially Mysterio coming back after maybe faking his death), many fans want to see untapped villains brought into the fray. One actor who's already portrayed a notable character in the Spider-Man franchise wants to be the main villain next.
Those who remember the character Ned Leeds probably know the character is played by Jacob Batalon. He's only 5′ 5″ with Hawaiian/Filipino heritage, making him a notable standout as Leeds. However, in the comic book world, Leeds eventually turns into Hobgoblin.
Batalon now wants the MCU to adhere to the comic book story, even if Ned may not be a tough enough adversary.
Ned has always been Peter Parker's friend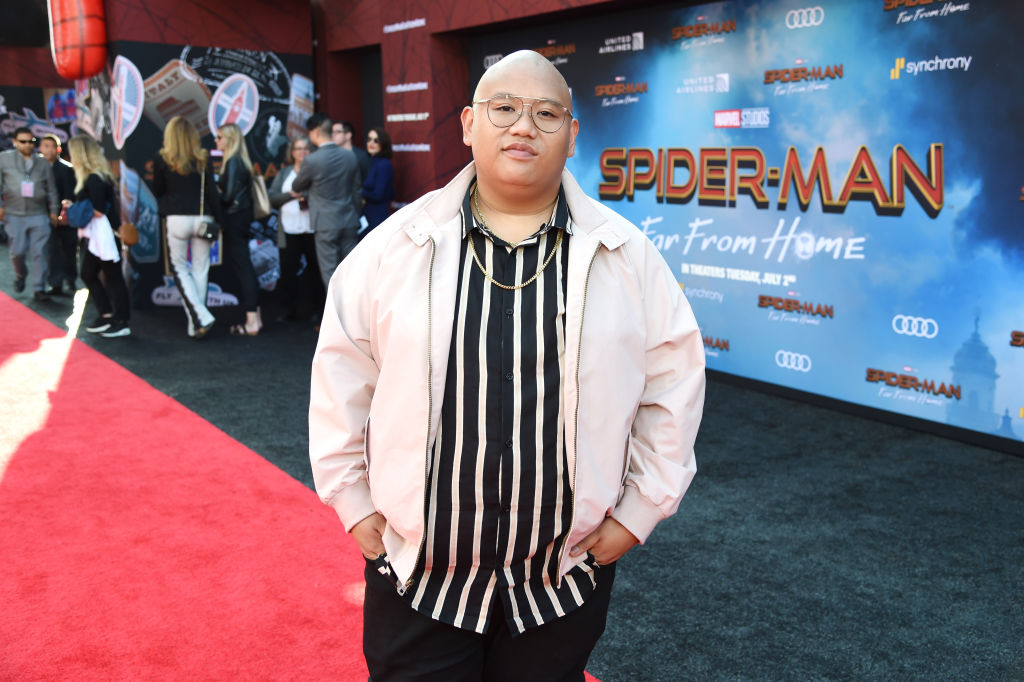 The transition of Ned Leeds into Hobgoblin would be a complex one in the movies considering Ned is one of Peter's best friends. First introduced in Spider-Man: Homecoming, the friendship in the MCU works a little differently from how the original comic book story went.
When Leeds is first introduced in Marvel comics, he was a competing reporter for The Daily Bugle where Peter Parker worked. Ned ultimately becomes Hobgoblin through a form of brainwashing, though he was far from the only person to become a villain. Over time, Leeds' character was eventually killed off in the mid-'80s, but it's clear the comic book version was a man in his 30s and not still in high school.
With the revamped Spider-Man franchise having characters in their late teens, it makes the current story of Ned a little different. Nevertheless, it's certainly possible Ned could become Hobgoblin if the MCU or Sony decides to do a Sinister Six story.
Recently, Batalon said in an interview he wants to tackle the Hobgoblin role. Screen Rant thinks it probably wouldn't work out, unless there's a complete reinvention in him becoming a brainwashed scapegoat.
Creating more flawed supervillains
Jacob Batalon doesn't fit the physical bill of the classic superhero villain. However, the MCU is starting to move away from the idea you have to be tall and ripped to play these type of characters. Villains are a different breed from the Avengers who look like they've worked out for years.
If the MCU is going to start using more varied body shapes to depict some Marvel villains, Batalon would be a great choice to play a new type of Hobgoblin. Going by the original comic book story, another Hobgoblin persona could brainwash Ned as a ruse so the real person can stay undercover.
In the comics, the brainwasher was Roderick Kingsley to make Ned the fall guy. After Ned is killed, Spider-Man believes his friend was framed.
This is still a compelling and tragic tale about being roped into the underworld against one's will, which the MCU or Sony could handle with aplomb. Since Ned is such a good friend to Peter in the current films, though, audiences might find it too incredulous he could be brainwashed into becoming a supervillain.
Will Batalon hang around for future Spider-Man movies?
Chances are, Marvel will pick other villains first for the future films, many of which could come from Sony. Ned Leeds is such a lovable character in the recent films that it might not go over well to find out he's been hypnotized to become Hobgoblin just to make his life hell. Also, Batalon is starting to do other movies now, perhaps making it impossible to continue his role as Ned.
Don't look for the Ned/Hobgoblin story happening, even if it's more than possible and a story that could potentially take everyone by surprise. One thing for sure is that Disney and Marvel are probably listening. When Tom Holland says things, they usually happen. Maybe he'll speak up for Batalon to make this story a reality on a likely busy villain wish list.