Why 'Spider-Man: Far From Home' Co-Stars Tom Holland And Zendaya Will Never Do 'Lip Sync Battle' Again
MCU stars Tom Holland and Zendaya once competed on 'Lip Sync Battle' together. Will they do it again for 'Spider-Man: Far From Home'?
Though it has been years, Spider-Man: Far From Home co-stars Zendaya and Tom Holland are still asked about their incredible Lip Sync Battle episode. Now, they're once again doing press together, and the questions keep coming. But don't expect to see them up on that stage again anytime soon. Here's what they had to say about why they won't be on Lip Sync Battle this time around.

The story of Zendaya and Holland's Lip Sync Battle experience

While doing press for Spider-Man: Homecoming in May 2017, Holland and Zendaya competed on an episode of the reality competition show Lip Sync Battle. Because both come from strong dancing and musical backgrounds, this promised to be an incredible viewing experience. And it didn't disappoint.

For her second, more elaborate number, Zendaya lip-synced and danced to Bruno Mars' "24K Magic," completely mastering the Grammy-winners affect and style. It was a performance that would have been nearly impossible to beat, but then Holland came on stage and blew everyone away with a mash-up of "Singin' In the Rain" and Rihanna's "Umbrella," which he finished off with an epic flip while dancing on a water-covered stage. Naturally, he won the belt. 

This is why they're not planning to do it again anytime soon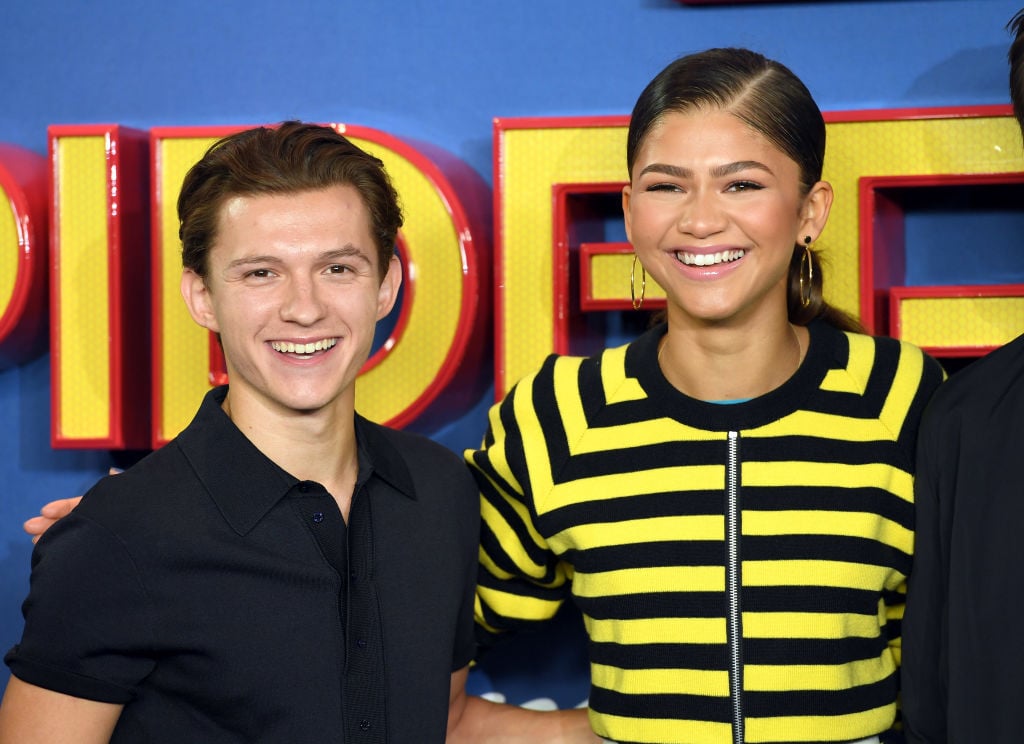 During the Far From Home press tour, Holland and Zendaya have been asked about the Lip Sync Battle episode on more than one occasion. When asked by MTV if they'd consider doing it again, the answer was a simultaneous "nope" from both parties.

Zendaya elaborated. "It was the most stressful experience I think of my life." However, there was one musical experience they would be interested in sharing. When asked if Jacob Batalon and Holland would be up for joining Zendaya in a sequel to The Greatest Showman, both were into the idea. "I would try to be a lion tamer, said Batalon, while Holland expressed interest in the tightrope.

Holland is sick of talking about Lip Sync Battle

Every actor has a performance or character that they get asked about more than any other. For Holland, you would assume that would be playing Spider-Man. But oddly enough, it's not. When answering the question, "How did Tom Holland get famous?" during a Wired Autocomplete Interview, Zendaya joked, "by beating me in Lip Sync Battle," and he agreed.

Holland explained. "I get more comments on the Lip Sync Battle [episode] than I do any of my actual work, ever. To the point where I'm like, over it. When someone brings up the Lip Sync Battle, I'm like, "Don't. Bring up. The Lip Sync Battle," he said dramatically.  

Are Zendaya and Holland dating?

Aside from their Lip Sync Battle performance, the other major press inquiry the two receive has to do with their personal lives. Fans clearly ship the two in real life, but they've managed to shut down these rumors numerous times over the years.

"We are friends," Zendaya told Variety in a 2017 interview. "He's a great dude. He's literally one of my best friends." Though they have obvious chemistry on and off camera, it seems like this is just a case of two people who share an experience and get along very well.