'Spider-Man: Into the Spider-Verse' Post-Credits Scene Originally Had 1 More Joke but Hollywood Said No
All Marvel movies have post-credit scenes now. So when Phil Lord and Chris Miller produced the animated Spider-Man: Into the Spider-Verse, they gave it a post-credits scene too. Their original Spider-Verse post-credits joke actually went much further, but they were forbidden to do it by Hollywood forces.
[Warning: This article contains spoilers for Spider-Man: Into the Spider-Verse.]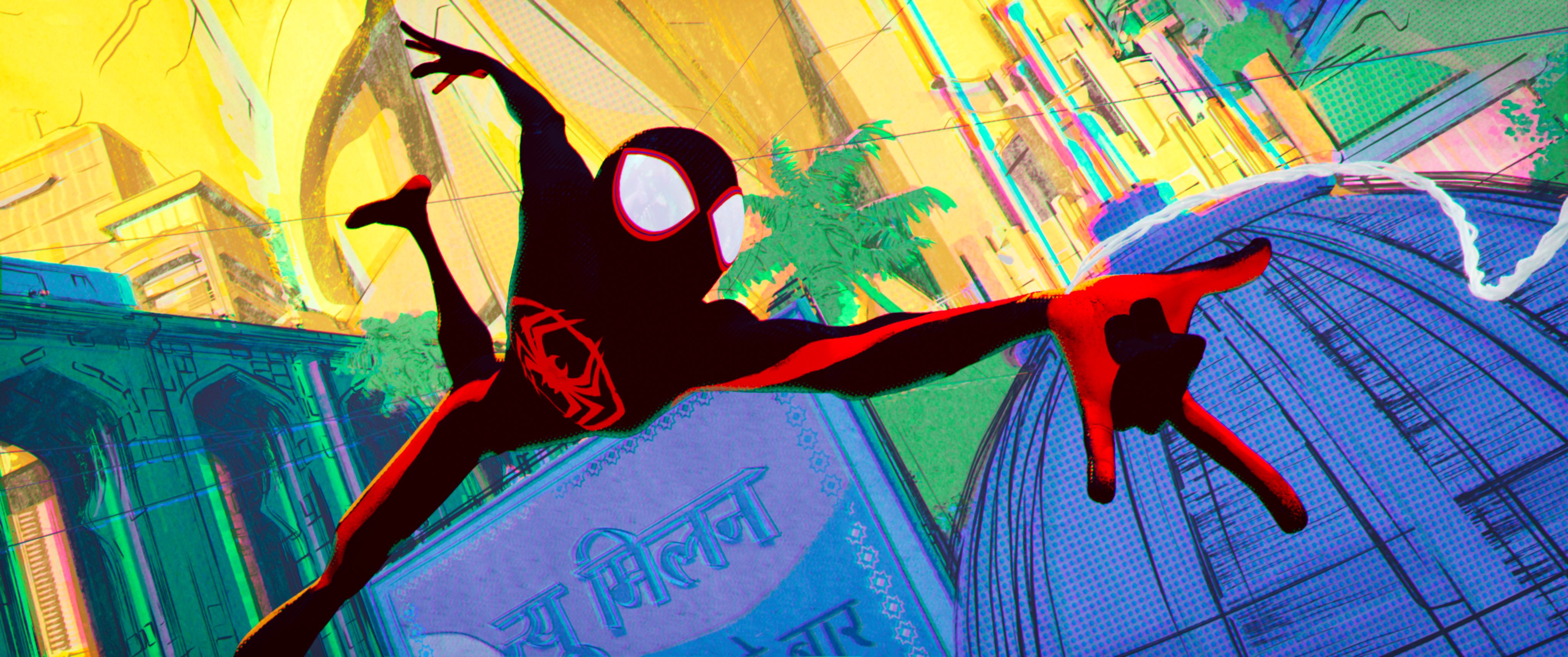 Lord and Miller spoke with Showbiz Cheat Sheet by Zoom on Jan. 13 about their upcoming Apple TV+ show, The Afterparty. We'll have more with them when The Afterparty premieres Jan. 28, but first they revealed the Spider-Man: Into the Spider-Verse post-credits joke you never got to see.
Will Gluck was already the subject of a 'Spider-Man: Into the Spider-Verse' deleted scene
If you watched the extended version of Spider-Man: Into the Spider-Verse on home video, you saw Miles Morales watch the Spider-Man movie from his universe to learn how to be Spider-Man. In Miles' world, Sam Raimi was not the director of Spider-Man. Will Gluck was, and he even gave an audio commentary on the DVD which is hilarious if you haven't watched the extended version of Spider-Verse.
RELATED: 'Doctor Strange 2' Director Sam Raimi Once Invented His Own Superhero Who's Better Than Any Marvel Character
Gluck has an ongoing joke with Lord and Miller where they put references to each other in their movies. Gluck directed the 2014 Annie movie. When Annie goes to the movies to watch the fake movie Moonquake Lake, Gluck credited Lord and Miller with directing Moonquake Lake. They would've gotten him back in Spider-Verse but it ended up deleted.
The 'Spider-Man: Into the Spider-Verse' post-credits scene originally ended on another Will Gluck joke
Lord and Miller told Cheat Sheet that they had not one, but two Will Gluck jokes in Spider-Man: Into the Spider-Verse. The second one did not even appear in the extended version because some Hollywood agencies nixed it. In the Spider-Verse post-credits scene, a future Spider-Man travels back in time to appear in the 1967 animated series.
"Believe it or not, in the post credit scene where they go to 1967 animated Spider-Man's universe, there was an ending that ended with Written, Directed and Produced by Will Gluck," Lord said. "Like he was the guy who did that episode. It ran afoul of many, many guilds."
Let's see, the Writers Guild of America, the Producer's Guild of America, and the Directors Guild of America might all have something to say about giving a working director credit for someone else's work. Even though it's really, really funny.
"All the guilds were not having it," Miller said. "They were not letting us do it."
Alas, there is no Will Gluck joke in 'The Afterparty'
The Afterparty is a live-action show. It's a murder mystery comedy set at a high school reunion. When you watch it, don't worry. You didn't miss the Will Gluck joke. There were plenty of opportunities but they didn't do it this time.
"Oh my gosh, we really blew it," Miller said. "I can't believe we really blew another Will Gluck joke. Oh man, I kind of want to dig back in there before it's too late. Jam something in there."
Lord added, "That's a real oversight. I'm ashamed of myself."
RELATED: Best Parallel Universe Movies: From 'Sliding Doors' to 'Spider-Verse'