'Spider-Man: No Way Home' Actor Andrew Garfield Was Once Rumored to Play Moon Knight Before Oscar Isaac
Before Marvel revealed Oscar Isaac as Marc Spector in the 'Moon Knight' trailer, 'Spider-Man: No Way Home' actor Andrew Garfield had rumors about him joining the project.
Spider-Man: No Way Home has thrown lots of attention back on The Amazing Spider-Man star Andrew Garfield. However, before he joined Tom Holland and Tobey Maguire's Spider-Man heroes, rumors suggested Andrew Garfield, Moon Knight, and Marvel would team-up. Before fans got a look at Oscar Isaac in the Moon Knight trailer, several outlets reported Garfield sat at the top of a very short list of actors to play Marc Spector.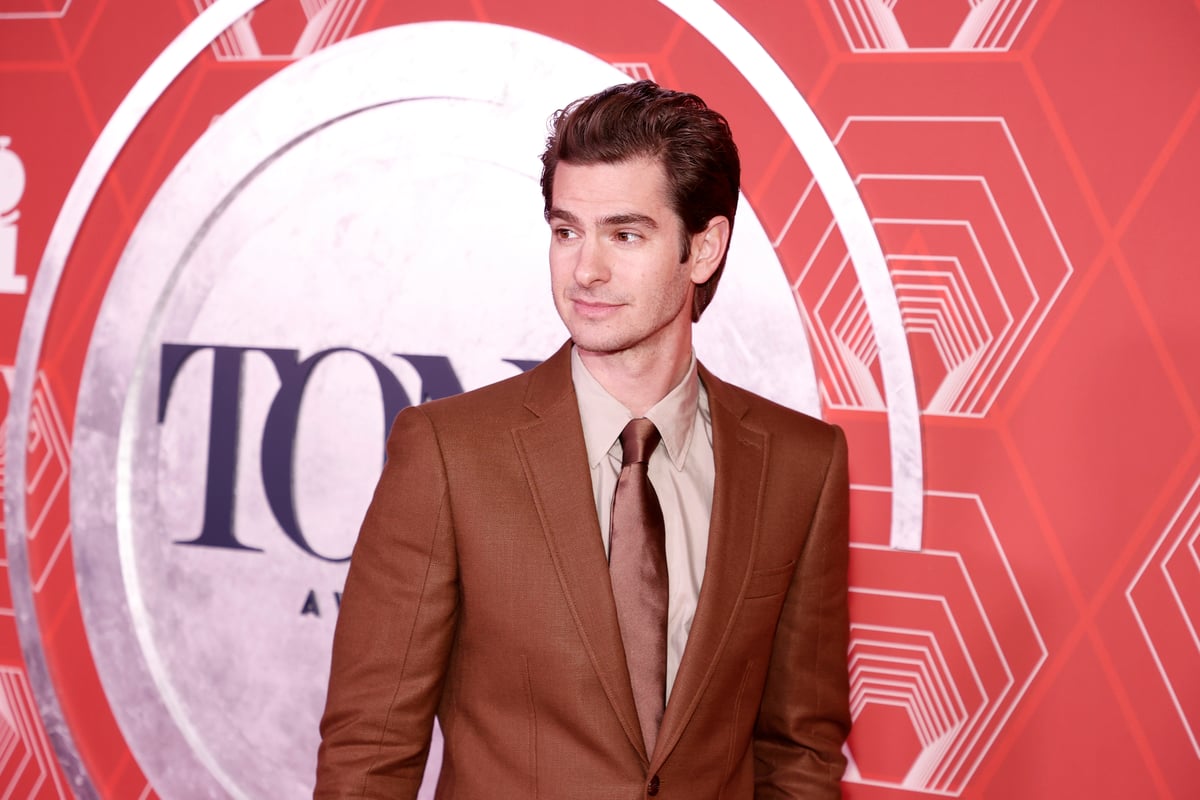 Rumors of 'Spider-Man: No Way Home' actor Andrew Garfield in 'Moon Knight'
Back in 2019, fans had very little info on Marvel's Moon Knight beyond confirmation that they had a project in the works. Marvel locked details of Spider-Man: No Way Home behind an even tighter vault. They would not reveal villains like Alfred Molina's Doc Ock for another two years.
However, the internet started buzzing when rumors of Amazing Spider-Man actor Andrew Garfield in Moon Knight began making rounds.
"The name rumored on the casting list is familiar to fans and to Marvel," Screengeek reported in 2019 (via WGTC). "Andrew Garfield, who played Spider-Man in the Sony-produced Amazing Spider-Man movies, is said to be at the top of Marvel's shortlist."
However, the reports traced back to either an anonymous or unconfirmed source, meaning they held very little water. 
With Garfield officially entering the Marvel Cinematic Universe in Spider-Man: No Way Home, though, fans think they could see his hero pop up in any number of places, like in Sony's Morbius.
The Andrew Garfield and Moon Knight rumors also said Marvel wanted a 'Moon Knight' movie over a Disney+ series
Looking back on rumors tends to frame them in a new light. And Spider-Man: No Way Home actors showed just how far they would go to hide spoilers. Andrew Garfield even admitted lying to Emma Stone about his return. Fans have a harder and harder time digging up leaks and project details.
Along with the Andrew Garfield rumors, Marvel reportedly wanted a Moon Knight movie instead of a Moon Knight Disney+ series at the time.
They also said that Marvel wanted to cast a Jewish actor as Marc Spector, the man who strikes a deal with the Egyptian god Khonshu, came from Jewish heritage in the comics.
According to Looper, Garfield fit the bill of the rumors.
"The actor is known to have Polish-Jewish ancestry. His family surname is said to have originally been 'Garfinkel,' and his paternal grandparents were part of Jewish immigrant families," Looper said about the possibility of Moon Knight casting Andrew Garfield in 2019.
However, almost none of the rumor turned out correct. Looper ironically commented how 'mind-boggling' it would be for Garfield to join the Marvel Cinematic Universe.
Fans on Reddit still fantasize about 'The Amazing Spider-Man' actor as the Fist of Khonshu
The rumor of the Moon Knight and Andrew Garfield faded away as Marvel revealed Oscar Isaac as Marc Spector. However, some fans still think the Spider-Man: No Way Home actor would still play the Fist of Khonshu well.
On r/Fancast, fans debated if Andrew Garfield would make a good Moon Knight or not just days after the Moon Knight trailer dropped.
The love for Garfield is not going away any time soon. If fans cannot see him in The Amazing Spider-Man 3, they hope to see him in other superhero media.
And with newer rumors connecting Garfield to the Venom and Morbius movies, it might happen sooner than later.