'Spider-Man: No Way Home' Andrew Garfield Said Spider-Man is Bigger than Tom Holland, Tobey Maguire, and More, 'It's All of Our Stories'
Reflecting on 'Spider-Man: No Way Home,' Andrew Garfield talked about the legacy of Spider-Man from Tobey Maguire to Tom Holland and how he feels being a part of that
With so many rumors online hinting at Andrew Garfield and Tobey Maguire joining Tom Holland in Spider-Man: No Way Home, a lot more attention turned back to The Amazing Spider-Man star. Several interviewers asked him about the renewed fan support behind his Spider-Man. A few days before the Spider-Man: No Way Home release, he talked about the character's legacy and how he feels being an important part of it.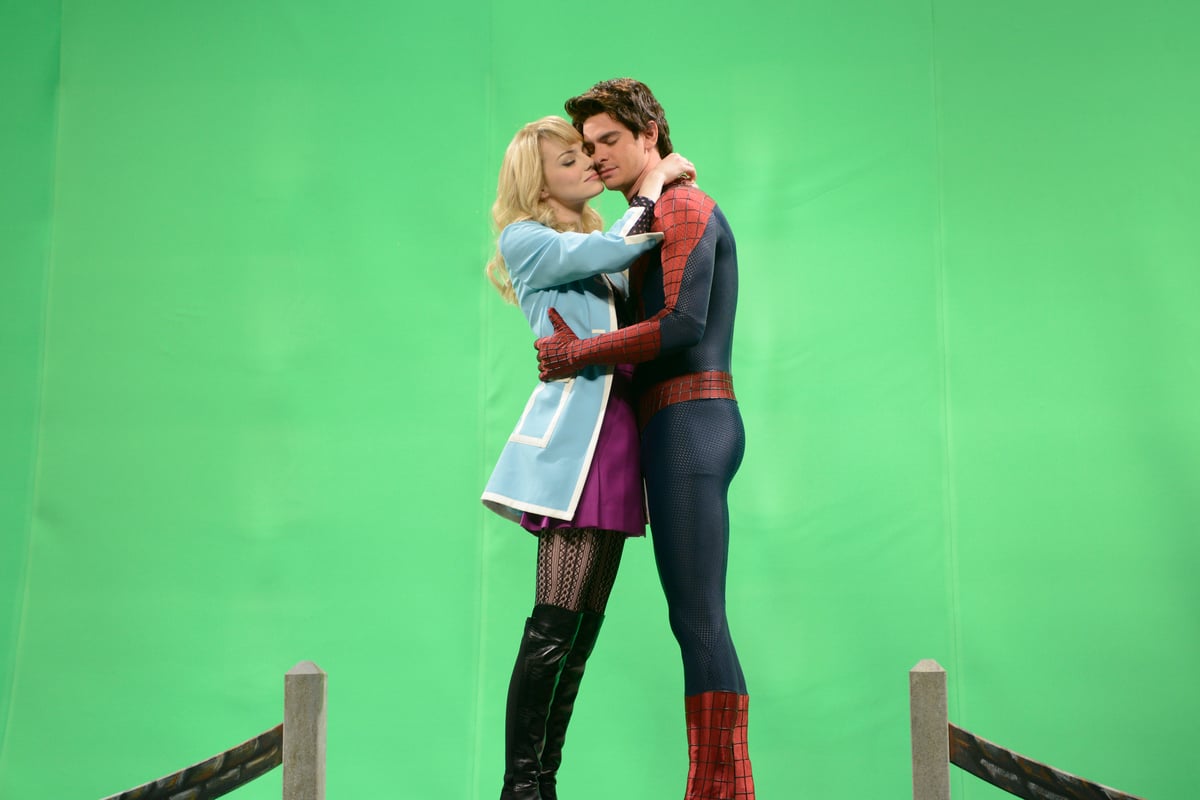 Andrew Garfield said he, Tobey Maguire, Tom Holland, and Miles Morales were all part of a 'Spider-Man lineage' 
Sometimes, casting a character can go too well. With Robert Downey Jr. playing a near-perfect adaptation of Tony Stark and Iron Man, fans can react negatively to future castings. However, Spider-Man has already had several actors play unique versions of the hero.
During an interview for Tick, Tick… Boom!, Garfield talked about his career and the renewed interest in The Amazing Spider-Man movies.
"It's so sweet," Garfield told Cinema Debate in the video interview. "First of all, I've been part of a lineage of a character that has meant something to me since before I could talk. That is just the coolest thing ever."
Andrew Garfield wore the costume after the Tobey Maguire trilogy of movies. While reception to his Peter Parker was more controversial at the time, he became an important piece in the history of live-action Spider-Man.
"And again, it's a lineage, I love that," he continued. "It's bigger than me, it's bigger than Tom Holland, bigger than Tobey Maguire, it's bigger than Miles Morales. Everyone can project themselves into that suit. It's all of our stories."
Andrew Garfield loves that people are going back to the Tobey Maguire movies and 'The Amazing Spider-Man' films
The return of villains like Jamie Foxx's Electro and the Curt Connors Lizard from The Amazing Spider-Man and The Amazing Spider-Man 2 created plenty of buzz. Spider-Man fans found themselves giving the Marc Webb Spider-Man movies another chance. 
"The fact that it's making people revisit those films and find things that they like about it or it create debate, that's really fun too," Garfield said. "I mean, it's just cool to be a part of that conversation, really."
However, Garfield might underestimate just how passionately fans are going back to The Amazing Spider-Man movies after Spider-Man: No Way Home.
Accompanying all the Spider-Man: No Way Home, Andrew Garfield, Tobey Maguire, and other Spider-themed trending topics, "Make TASM3" also popped up.
All the attention created a fan push to make 'The Amazing Spider-Man 3'
The way Andrew Garfield talked about the Spider-Man legacy from Tobey Maguire to Tom Holland sounded very lowkey. However, fans want action over nostalgia.
However, the first Amazing Spider-Man released nearly a decade before No Way Home in 2012. It seems unlikely that Garfield's Spider-Man could back as anything other than a cameo.
Although, Marvel did announce a revival to the 1992 X-Men animated series in X-Men '97. Strange things have happened in Marvel.
"The fact that I am in any way a part of that history is very moving to me," Garfield said. "And I'm so lucky."