'Spider-Man: No Way Home': Doc Ock Fighting Tom Holland Brings Tobey Maguire's Battle With the Villain to Mind
Alfred Molina's villain Doc Ock crashed into the Spider-Man: No Way Home trailers looking to pick a fight with Tom Holland and (fans hope) Tobey Maguire. While Marvel tries to keep rumors about Andrew Garfield or Maguire in the movie quiet, released images continue bringing the past Spider-Man actors to mind.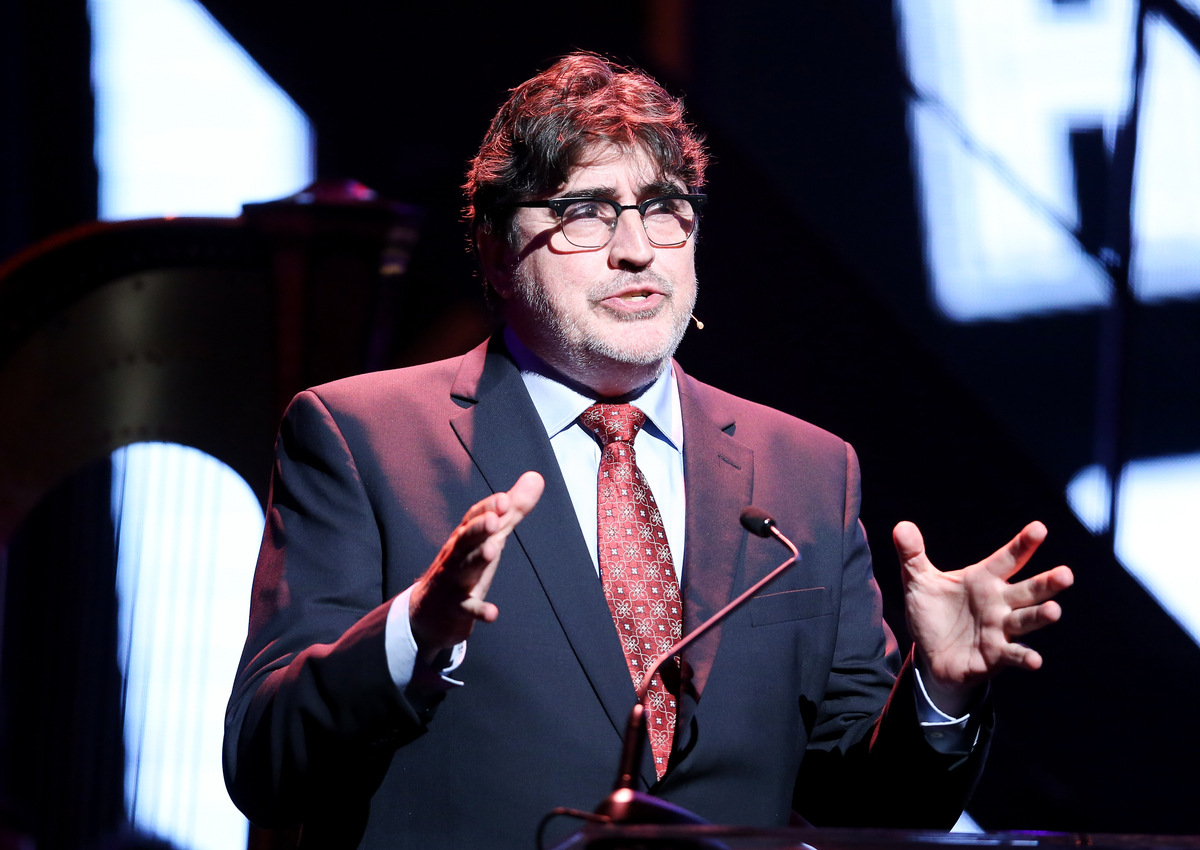 New 'Spider-Man: No Way Home' images show Dr. Octopus battling Tom Holland's Peter Parker
From the first moment Molina appeared in the Spider-Man: No Way Home trailer uttering "Hello, Peter," fans could feel a fight coming.
Sure enough, more images then released that showed Doc Ock grabbing a car to launch at Holland's Spider-Man. And Doctor Octopus might be the least of Spider-Man's problems, though. Willem Dafoe's Green Goblin, Rhys Ifans' The Lizard, and Jamie Foxx's Electro could all return.
In a new image from Empire Magazine, Doc Ock grapples with Holland's Spider-Man, gripping the web-slinger's head with his tentacle arm.
However, the specific imagery brought Tobey Maguire's fight with Doc Ock to fans' minds.
Doc Ock fights Tom Holland's Spider-Man in a similar fashion to Tobey Maguire
In the released image, Doc Ock ropes Holland's Spider-Man up in one tentacle while using another to crash crush his head.
Molina's villain used a similar fighting technique in Sam Raimi's Spider-Man 2. During their battle in the bank, Doc Ock uses some of his tentacles to restrain Maguire's Spider-Man, while he uses the others to crush his head.
Similarly, the Spider-Man: No Way Home image that Empire Magazine shared shows Doc Ock doing the same thing to Tom Holland. However, in the new shot, Doctor Octopus only needs to use two arms.
"I remember having discussions with Amy Pascal years ago," Marvel Studios head Kevin Feige told Empire. 'Do we want to revisit villains we've seen before?' No, let's do Vulture, and Mysterio, and characters we haven't brought to the screen before. But I remember thinking, 'How would you even do Doc Ock again?'"
Kevin Feige then said that Molina as Doc Ock would prove hard to top.
"Alfred Molina is perfect casting. If you ever brought him back, it would have to be him somehow," he said.
Tom Holland doubted Doc Ock could even return from the Tobey Maguire 'Spider-Man' series
The biggest Spider-Man fan on the No Way Home set seems to be Tom Holland himself. While fans have their checklists, many including Andrew Garfield's webhead, Holland suggested bringing Molina back.
"When I was first pitched the idea, I was like, 'Wow, that would be awesome if we could pull it off. But there's just no way it's going to work. You're just not going to be able to get everyone to do what they need to do. It's just not going to happen,'" Holland told Empire.
However, the pieces fell into place. "But it did happen. And it's crazy."
Dr. Strange outdid himself, pulling characters from several Spider-Man series. As the heroes grapple with the classic Spider-Man villains, fans hope to see more than just callbacks to Maguire's Spidey.
RELATED: 'Spider-Man: No Way Home': Tom Holland Revealed His Most 'Heartbreaking' Moment