Is 'Spider-Man: No Way Home' the First Marvel Phase 4 Film?
Marvel Phase 4 was set to kick off with 'Black Widow.' But theatrical releases have changed. Will 'Spider-Man: No Way Home' debut first?
Since 2019, Marvel Cinematic Universe fans have eagerly awaited the beginning of Marvel Phase 4. Due to circumstances beyond the studios' control, the wait has stretched on for longer than anticipated. Will the recently titled third Spider-Man film, Spider-Man: No Way Home, beat other MCU releases to theaters?
The MCU is comprised of 3 phases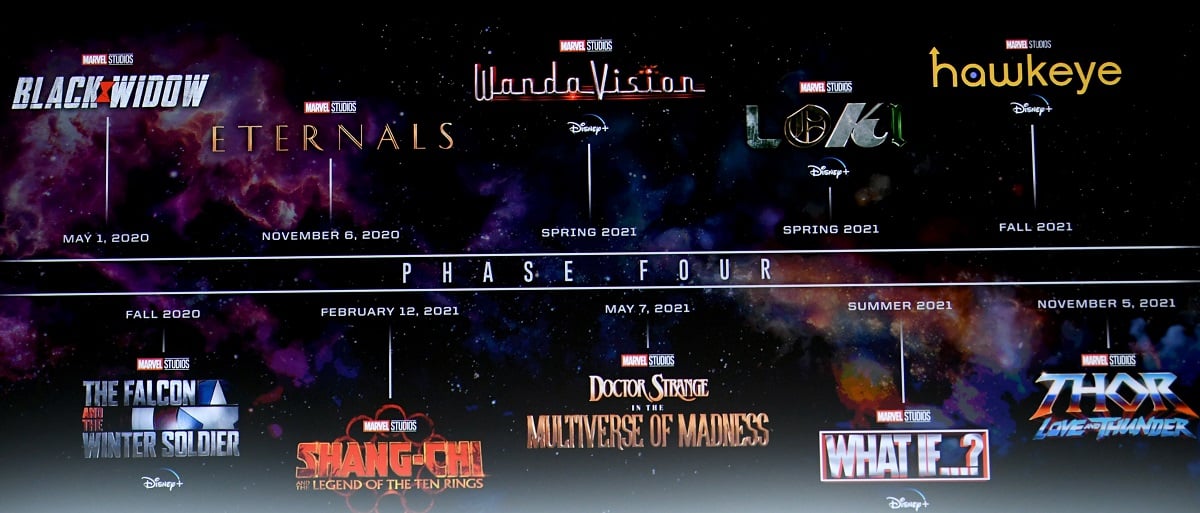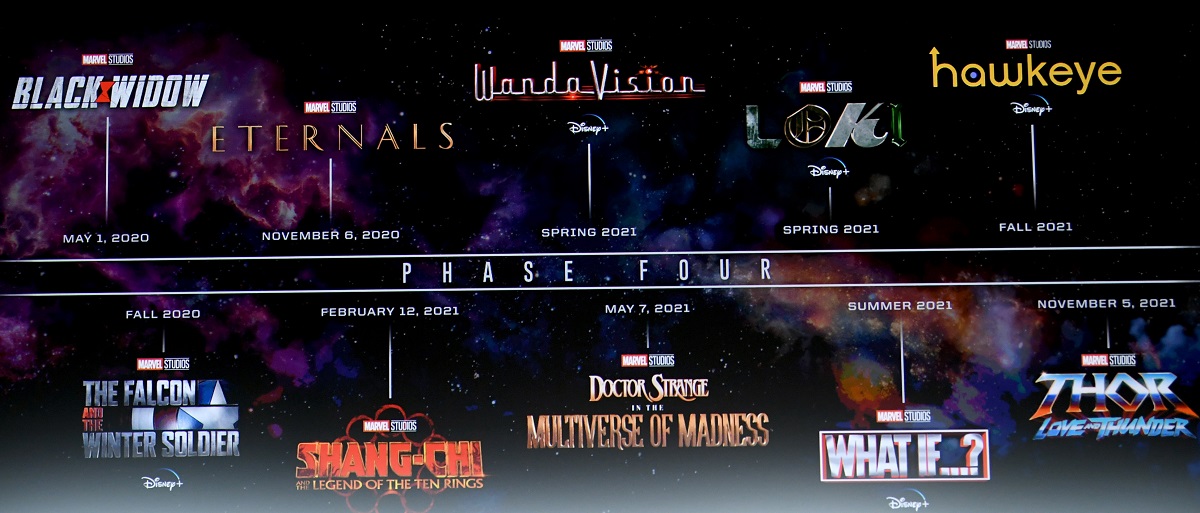 The MCU began as individual films. Iron Man, The Incredible Hulk, Thor, and Captain America: The First Avenger told the titular heroes' origin stories. It wasn't until 2012's The Avengers that they came together as a team to fight, thus establishing the interconnected world known as the MCU.
Knowing they had a hit formula on their hands, Marvel Entertainment's film division (led by Kevin Feige) came up with the phases. Over the next several years, they released film after film, all leading up to the pinnacle: The two-part saga of Avengers: Infinity War and Avengers: Endgame.
Marvel Phase 3 ended with 'Spider-Man: Far From Home'
While Endgame marked the logical conclusion of what Feige and co. referred to as the Infinity Saga, there were still loose ends to tie up. The film that followed it, Spider-Man: Far From Home (a joint Sony-Marvel project, given Sony's ownership over the Spider-Man property), managed to do so, ending Marvel Phase 3.
In Far From Home, Peter Parker (Tom Holland) and his classmates go on a school trip to Europe. There, he begins working with a hero from another reality — or so he thinks. The movie not only teases the idea of a multiverse (something fans have long been waiting for) but shows how Peter's world is recovering post-blip.
'Black Widow' was supposed to kick off Marvel Phase 4
At San Diego Comic-Con in 2019, Feige officially announced the first film of Marvel Phase 4. Black Widow, following the eponymous hero before her death in Endgame. Many fans considered the entry a long time coming, given Scarlett Johansson's presence in the MCU dating back to Iron Man 2.
Black Widow should have debuted on May 1, 2020. However, the coronavirus (COVID-19) pandemic led to a delay. Black Widow was pushed back to November 6, 2020, then May 7, 2021. As of February 2021, many believe the film will be delayed once again, possibly to July 9, 2021.
'Spider-Man: No Way Home' gets a release date
The same theatrical release quandaries plaguing Black Widow have affected Far From Home's direct sequel. Initially scheduled for a July 16, 2021 debut, filming delays and coronavirus concerns delayed it to November 5, 2021. Finally, they landed on a December 17, 2021, release in time for Christmas.
At this time, it looks like Marvel Phase 4 begins with Black Widow, as planned. They completed the movie ages ago, and having two back-to-back Sony Spider-Man releases wouldn't be great for the Marvel brand. Still, Spider-Man: No Way Home will likely precede other MCU films that were supposed to come before it.