'Spider-Man: No Way Home': How Each Marvel Villain Upgraded With the Latest VFX Tech
The 'Spider-Man: No Way Home' VFX supervisor gives some insight into how Alfred Molina's Doc Ock, Jamie Foxx's Electro, and Thomas Haden Church's Sandman were all improved.
While Sam Raimi's Spider-Man villains Green Goblin (Willem Dafoe), Doc Ock (Alfred Molina), and Sandman (Thomas Haden Church) all looked familiar, the VFX on their powers saw a huge improvement compared to their original appearances. Even the Andrew Garfield Spider-Man villain Electro (Jamie Foxx) from The Amazing Spider-Man 2 saw upgrades. Marvel's production VFX supervisor Kelly Port opened up about the improvements on Doc Ock, Sandman, and Electro.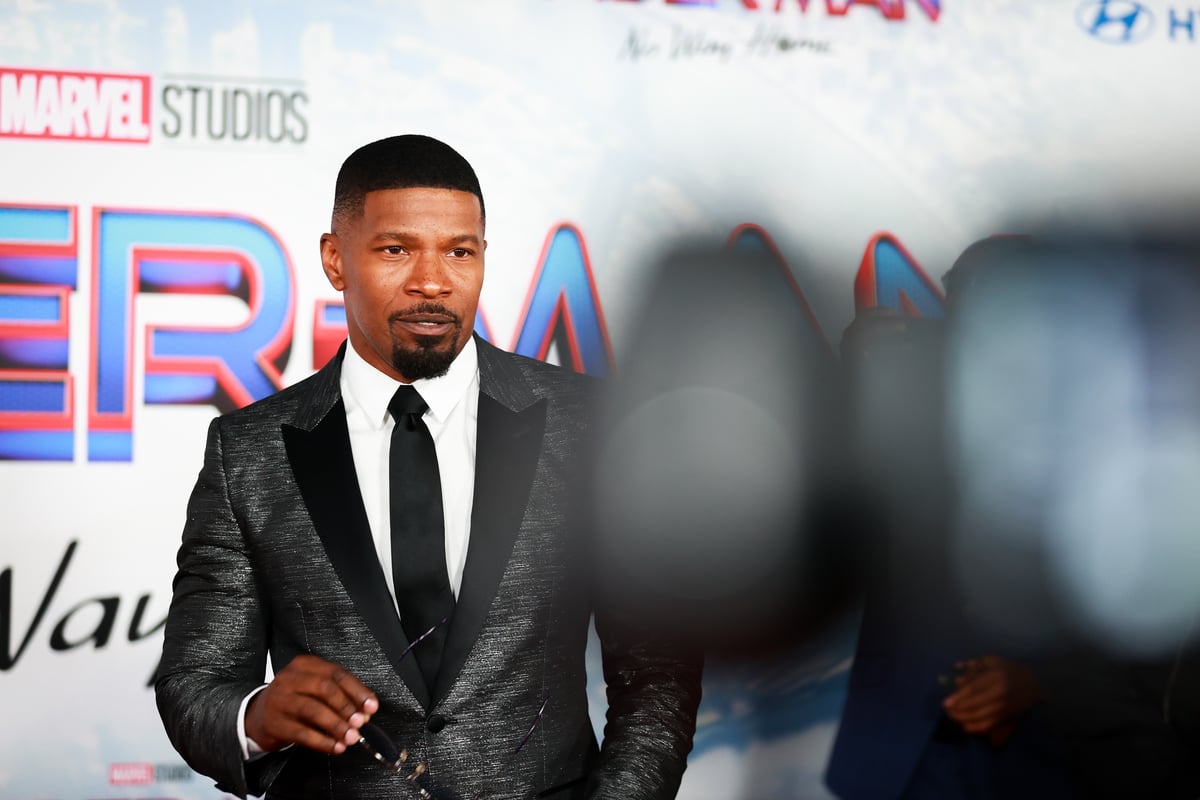 'Spider-Man: No Way Home' VFX supervisor Kelly Port pushed Doc Ock, Electro, and Sandman into better territory
Port oversaw the Digital Domain 3.0, Sony Pictures Imageworks, and Luma Pictures VFX, which all worked on the Spider-Man: No Way Home villains.
"The technology from the Sam Raimi and Marc Webb movies are outmoded, but the latest advances and ability to iterate quickly have led to greater photorealism," Port told IndieWire.
However, the groups bringing better visual effects to Spider-Man: No Way Home were not unfamiliar with the webhead. Digital Domain 3.0 and Imageworks worked on Alfred Molina's Doc Ock in the original Spider-Man 2.
They completely reworked the CG to provide more "finesse and flexibility." It marked a huge upgrade from the puppeteering used in the Raimi trilogy.
"For Ock, aside from subtle costume changes, he pretty much looks the same," Port added. "It's a very complex rig because the tentacles needed to be quite long or short, depending on the purpose of a particular shot. If he's in a confined space, we couldn't have them be coiled up and long."
The 'Spider-Man: No Way Home' VFX team worked to make Jamie Foxx's villain more comic-accurate
Imageworks previously worked on Foxx's Electro VFX in The Amazing Spider-Man 2 and likely would have returned to work on more Spider-Man villains if Sony had not canceled The Amazing Spider-Man 3.
They crafted the lightning storm beneath Electro's skin as he fought Andrew Garfield's Spider-Man.
"When he gets into this world, he feeds off the energy from the power lines," Port said. "Although he's blue, the power going into him is yellow, in keeping with the warmer tone of the comics. Also, we used the star mask in a few frames as an Easter egg."
Luma worked on how the Spider-Man villain snapped from one spot to another, and this technique led to the climax.
"For the end battle, Imageworks did these little feeler arcs as he's hovering around without electricity, just as Jamie Foxx," Port continued. "It was nice to have a connection between his body and the scaffolding or the environment around him. Then he transforms into pure energy, and these leading arcs would follow him, and he'd snap into place as a more solid human shape."
Sandman had a 'very complex simulation' upgraded
Before the credits rolled and the Spider-Man: No Way Home post-credits scenes appeared, Port and his VFX team had to handle the finale.
"Imageworks previously created very complex sand simulation for Spider-Man 3 involving fluid and gas sim hand-offs with clusters of sand, as well as a facial mesh for Church," Port explained. "Many of the same VFX artists worked on the upgrade, which was a lot easier."
However, the complicated system did prove a challenge for the Spider-Man: No Way Home VFX team.
"That needed to be tied together with sand simulations working with millions of particles," Port continued. "But the latest technology allowed us to iterate and refine animation passes and simulations. You can do simpler ones with less sand grains, for example."
Capturing the actors' performance remained one of the most important parts of upgrading the Spider-Man villains' powers. They tried improving it more than in Spider-Man 3.
"Whether it's sand in a simulation or a character standing, they've made everything look so much more real with light interaction, true bounce, and reflections based on the color of something. It's integrated in the live-action or CG environment and sits in there more believably than ever before."
A massive amount of work goes on behind the actors themselves in movies. As time goes on, Spider-Man and his VFX team can only improve.