'Spider-Man: No Way Home': How Tall Is Zendaya vs. Tom Holland? Their Height Difference Made Stunts a Little Awkward
Zendaya may not be too much taller than Tom Holland, but their height difference still affected their 'Spider-Man' stunts.
A few inches' difference in height might not seem like a problem for many couples. But when it comes to filming elaborate stunts together in a superhero movie, that gap can pose a challenge. Spider-Man: No Way Home actors Zendaya and Tom Holland ran into this very issue, as Zendaya is slightly taller than her co-star. During an appearance on The Graham Norton Show, the two admitted that their height difference made scenes where Spider-Man saves MJ somewhat awkward.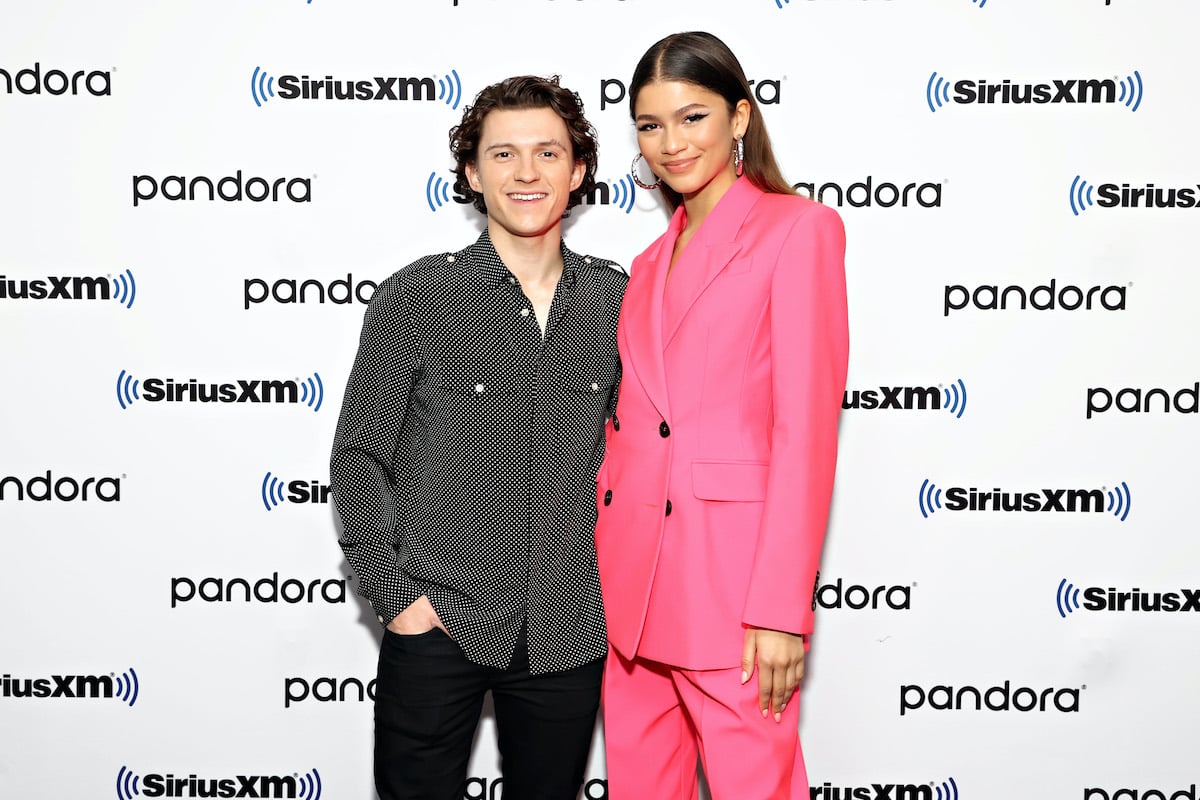 How tall is Tom Holland compared to Zendaya?
Holland may jokingly consider Zendaya a giraffe, but their height difference isn't really that drastic. According to IMDb, Tom Holland's height is 5 feet, 8 inches tall. Meanwhile, his girlfriend and co-star Zendaya's height is 2 inches taller at a height of 5 feet, 10 inches.
Holland isn't exactly "short" — the average male height is about 5 feet, 9 inches — but he does appear that way compared to some other Marvel actors. For instance, his Spider-Man co-star Jon Favreau is 6-foot-1, per IMDb.
Zendaya and Tom Holland admitted their height difference made 'Spider-Man' stunts awkward
On The Graham Norton Show, Zendaya depicted a Spider-Man: No Way Home scene where Spider-Man swings in to save MJ and takes her to a bridge. Then, he sets her down gently and walks away. The scene may look seamless on the big screen, but it appeared a bit unusual on set whenever the MJ actor's feet touched the ground first.
"Because of our height difference, if we're on the same point — we were attached — I would land before him. My feet obviously hit the ground before he does," Zendaya said.
Holland added that in some takes, Zendaya would actually have to be the one to catch his leg when it swung out after his landing.
"I'm the superhero. I'm supposed to look cool," Holland joked.
Still, Zendaya said the superhero actor took the awkward landings like a champ. He was appreciative whenever she caught him.
"It's so nice to be caught for a change," Holland added.
Zendaya worried about being taller than Holland when she landed the role of MJ
Zendaya was concerned that her height would impact getting the role of MJ when she auditioned for Spider-Man: Homecoming. She told Variety in 2017 that she feared the casting directors would focus on the height difference during her chemistry read with Holland.
"I was worried because he's so much shorter than me. I was like, 'Damn it! It's going to be weird because I'm super tall,'" she said.
Thankfully, she and Holland did the chemistry read sitting down. Zendaya passed with flying colors, and her height was never a casting issue. The height difference might make things awkward, but at least it provides some hilarious anecdotes for Tom Holland and Zendaya to share with fans.
Spider-Man: No Way Home premiered on December 17, 2021.