'Spider-Man: No Way Home': New Trailer Confirms the Trilogy Closer Is Adapted From 'One More Day' Comics Storyline
One of the most anticipated Marvel films since Avengers: Endgame, Spider-Man: No Way Home has been exciting fans around the world. The build-up has caused many to speculate how exactly the story will play out. Thankfully, Marvel finally delivered on the hype. The media franchise recently released the first trailer for No Way Home, and it confirmed some fans' theory.
Familiar faces in Marvel's 'Spider-Man: No Way Home' trailer
Of course, it's impossible to discuss No Way Home without addressing the elephant in the room. Many leaks seemingly imply the return of some major characters from the previous two Spider-Man cinematic canons. You can see for yourself that the trailer finally confirms some of these rumors, including the long-awaited return of Alfred Molina's Doctor Octopus from Sam Raimi's second Spider-Man movie.
We also see a familiar-looking pumpkin bomb, almost certainly wielded once again by Willem Dafoe's Green Goblin. However, fans have picked up on something larger based on the film's story presented by the trailer.
'Spider-Man: No Way Home's' controversial comic adaptation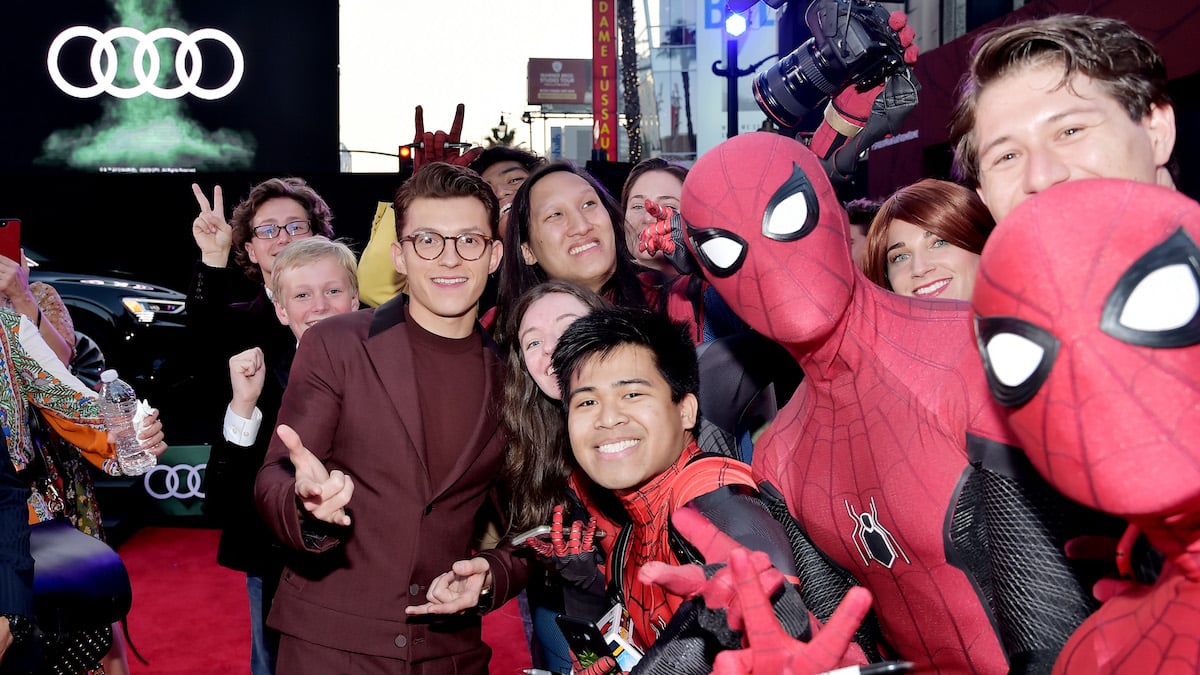 Spider-Man fans have spent the last couple of years speculating on which comic storyline(s) the film may pull from. But few predicted they'd go with one of the most controversial, poorly received storylines in Spidey's history: One More Day.
As Fandom reports, this story focuses on Peter Parker exchanging his marriage with MJ — along with all memories of it — to Mephisto, the Marvel universe's equivalent to the devil, in order to save his Aunt May's life. The idea behind the storyline was simply to wipe Peter's slate clean for future Spider-Man runs. But many people found his choice to be uncharacteristic of our friendly neighborhood web-slinger.
This earned One More Day a spot amongst the worst outings in Spider-Man history. Why did Marvel adapt such a panned storyline for a movie with such high expectations?
The Marvel Cinematic Universe reworks the story into something exciting
One way the MCU has continually received praise from longtime Marvel fans involves the method with which they adapt storylines. Rather than follow one specific comic storyline all the way through, the MCU films have a fusion of all sorts of storylines from Marvel's history. These include ones retold countless times and obscure or hated ones like One More Day.
Regardless of a storyline's popularity, it's clear that the Marvel writers love playing around with their rich history of source materials. They tell forgotten old stories to new audiences and give flawed stories a second chance to shine.
This is where we find ourselves with No Way Home. Rather than sacrifice his marriage to save his aunt, Tom Holland's Peter is now seeking help from Benedict Cumberbatch's Dr. Strange to erase the memories of everyone who knows that Peter Parker is Spider-Man. This helps exonerate Peter in his impending murder trial, spurred by some clever last-minute manipulation from Jake Gyllenhaal's Mysterio in the previous film. This may sound like a solid strategy. But what about Mary Jane, Ned, and Spidey's superhero friends who know about both of his identities?
It's clear that these deviations from One More Day will create a much more believable and gripping conflict for Peter than the original comic. As the returning villainous faces show, it appears this film will take notes from Spiderverse, as these crossover villains clearly have our Spider-Man confused with Tobey Maguire or Andrew Garfield's Peter Parker (who fans speculate will also show up in the film).
Some wonder why Doctor Strange would perform such dangerous magic — perhaps he's secretly Mephisto or even a Skrull. But the only way to answer that question for sure is to see how Peter's wish plays out in Spider-Man: No Way Home when it releases in theaters on December 17, 2021.