Some 'Spider-Man: No Way Home' Fans Hate the NFT AMC and Sony Offered with Advanced Tickets
AMC and Sony offered a 'Spider-Man: No Way Home' NFT to fans that purchased advanced tickets, but the move drew plenty of backlash from critics of the controversial 'collector's items.' However, the AMC CEO believes that the NFT helped drive ticket sales.
AMC and Sony want to get in on the NFT trend with Spider-Man: No Way Home, tempting fans who order advanced tickets for the premiere. They announced more than 100 NFT designs would be available through a partnership with Cub Studios. However, many fans hate the move and mocked the Spider-Man: No Way Home NFTs.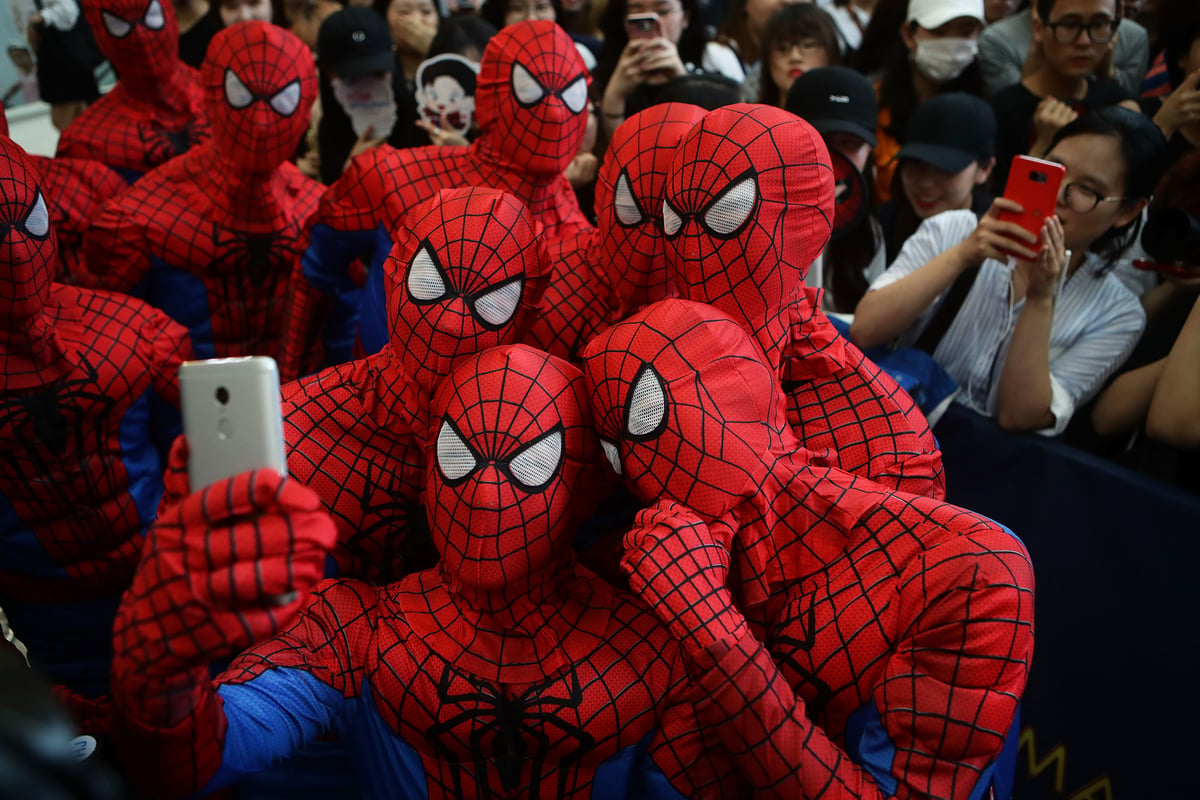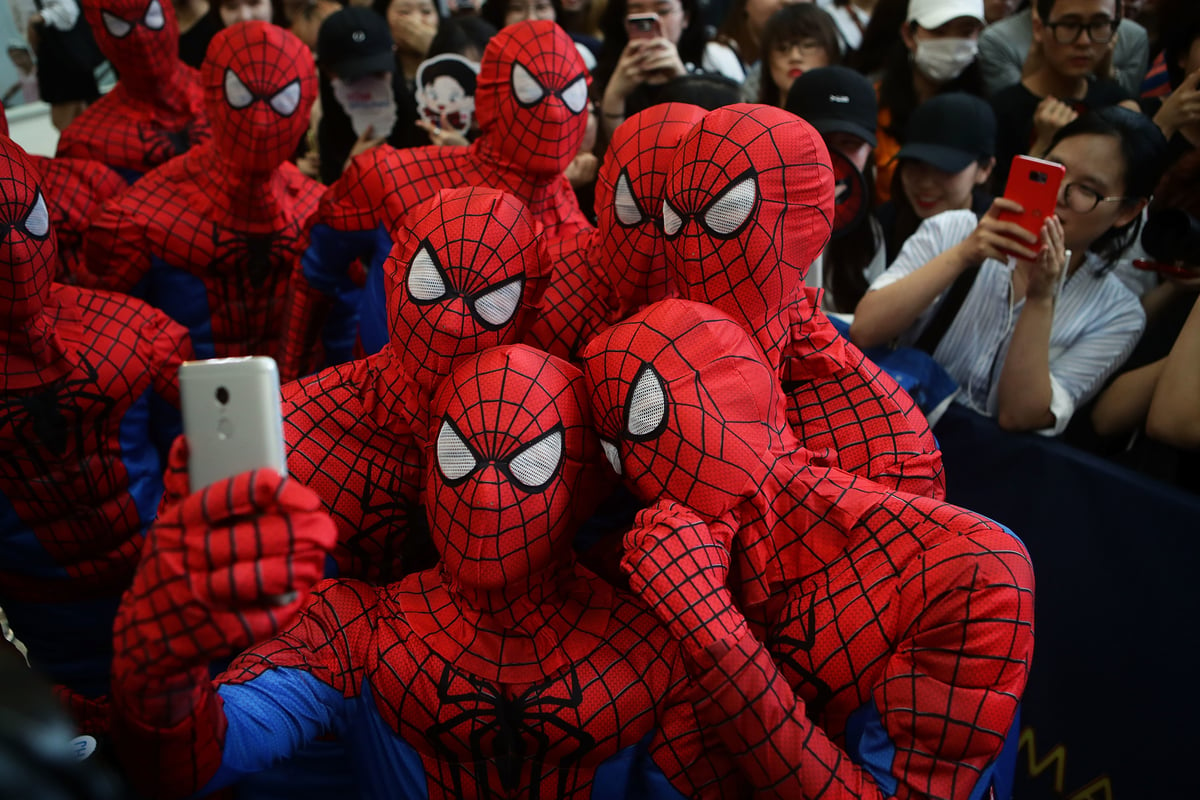 The 'Spider-Man: No Way Home' NFT received fan backlash
NFTs quickly became one of the most controversial 'collector's items.' Among environmental concerns and how easily they become devalued, critics have not stayed quiet about the Spider-Man: No Way Home NFTs.
"The theater giant and Sony Pictures will offer 86,000 non-fungible tokens to members of its AMC Stubs Premiere," CNBC reported. "Ownership of these assets is recorded on a blockchain — a digital ledger similar to the networks that underpin bitcoin and other cryptocurrencies."
One of the only things differentiating an NFT from a user who right-clicks and saves the image comes from hidden code. 
"Unlike most traditional currencies, however, a person can't exchange one NFT for another as they would with dollars or other assets," CNBC continued. "Each NFT is unique and acts as a collector's item that can't be duplicated, making them rare by design,"
However, AMC CEO Adam Aron thinks the NFTs for the Tom Holland movie helped from a business perspective.
AMC CEO Adam Aron claimed the NFT helped 'Spider-Man: No Way Home' break ticket sales records 
Within a few hours, Spider-Man: No Way Home nearly overtook Avengers: Endgame in most ticket presales. Aron believes the NFTs pushed this result.
"Our Spider-Man NFT is a key reason why No Way Home generated the second-highest one-day ticket sales in AMC's entire history!" Aron posted to Twitter. "All 86,000 NFT's (at one per qualifying member) were fully committed by Monday afternoon."
However, while the NFT could have helped, Spider-Man: No Way Home already stood as one of the most highly anticipated superhero movies.  Even in the comics world, Spider-Man's origin issue has sold for more than both Batman and Superman's origin comic.
Other critics noted that the move makes it more difficult for the average moviegoer. In a world constantly promising exclusives for everything, some people just want to see the new Marvel movie.
Casual fans found it difficult to secure tickets on several sites
Even fans who do not care for the Spider-Man: No Way Home NFT debate had some reservations about the move.
Tickets to the Marvel movie quickly became scarce. Scalpers bought up tickets and tried to resell them for tens of thousands of dollars. The opening night tickets became incredibly difficult for the average viewer, with AMC tempting collectors.
Fans reported waiting for hours and hours, only to still not secure tickets. Even sites that did not offer Spider-Man: No Way Home NFTs crashed "within minutes," ComicBook.com reported.
"Within minutes, the ticket-selling platforms for AMC, Regal, and Fandango were all momentarily taken offline," ComicBook.com said. "And the Alamo Drafthouse website followed shortly thereafter."
Regardless of how each fan feels about the Spider-Man NFT AMC and Sony offered, it certainly got the internet buzzing.