'Spider-Man: No Way Home': Why Is Tom Holland Getting a Black and Gold Spidey Suit?
Marvel released a first look at its 'Spider-Man: No Way Home' merchandise, teasing a new Spidey suit for Tom Holland. Fans already have theories about what it could mean.
Spider-Man: No Way Home has been the subject of much speculation over the past year, with many fans hoping the Spider-Man sequel will open the doors to the Marvel Multiverse featured in the comics. Rumors are all fans have had to go on, however, with Marvel Studios keeping plot details about the film tightly under wraps. The franchise did reveal one interesting detail about the upcoming sequel, however, in an unexpected way. It looks like Tom Holland's Spider-Man will be getting a new Spidey suit come December.
Marvel's 'Spider-Man: No Way Home' toys revealed that Tom Holland is getting a new suit
Although Marvel has yet to drop a trailer for the highly anticipated Spider-Man: No Way Home, it did give fans the first look at some of the merchandise associated with the movie. On July 2, 2021, Marvel posted images of action figures and Funko! Pops that would accompany the sequel's release. Among them was a Spider-Man wearing a black and gold suit.
Of course, fans immediately picked up on the new look and excitedly took to the internet to discuss it.
"WE'RE FINALLY GETTING TOM HOLLAND IN A BLACK SPIDEY SUIT!" one Twitter user wrote, placing an image of the action figure next to concept art of Holland in a black suit.
"@TomHolland1996's Spidey suits are getting fancier and fancier…Loving the Gold and Black variant!" another tweeted about the new look.
The reactions to Spider-Man's upgraded look emphasize how excited fans are, but what does this new development mean for the plot of Spider-Man: No Way Home?
What does Tom Holland's new Spidey suit reveal about the movie's plot?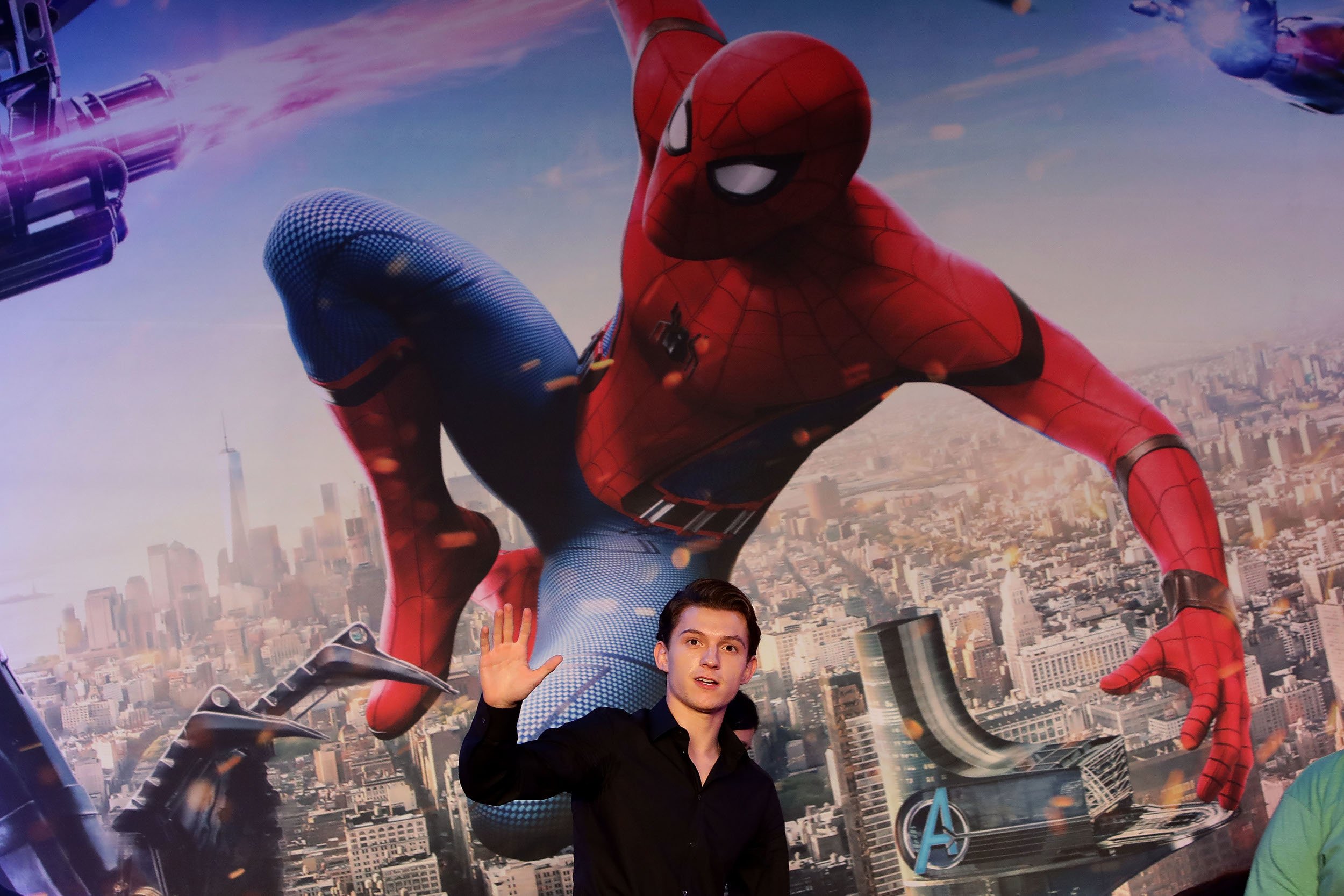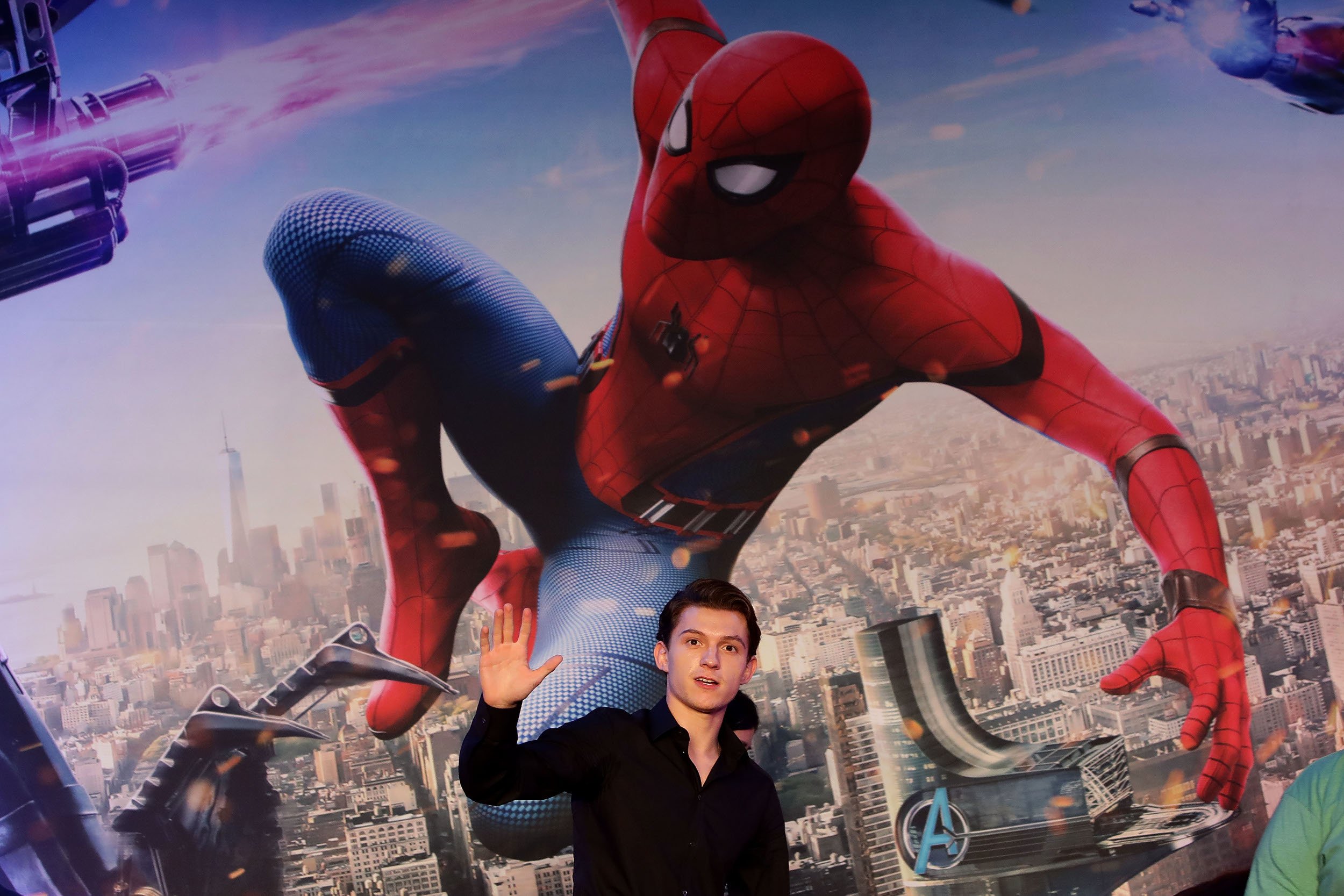 Even knowing Holland is probably getting a new suit in the upcoming movie, it's hard to say what this development means for his story. With Marvel fans widely assuming that the multiverse will be featured in Spider-Man: No Way Home, it's possible the upgrade could be related.
Some fans have suggested the new look could be a means of telling Holland's Spider-Man apart from the many others that exist within the multiverse, an aesthetic choice that serves a clear purpose for viewers. Per ScreenRant, others have drawn the connection between this suit and Anti-Ock Suit from Spider-Man PS4, pointing out that Alfred Molina's Doctor Octopus will be making a comeback in the new movie.
The gold webbing rules it out as Holland's Symbiote suit, though a crossover between Sony's Venom and the Marvel Cinematic Universe's Spider-Man has been teased before.
There are plenty of theories as to what Spidey's new look could mean, but fans won't know for sure until Spider-Man: No Way Home makes its big debut.
When does 'Spider-Man: No Way Home' arrive in theaters?
Spider-Man fans will learn the purpose of the black and gold suit when Spider-Man: No Way Home finally arrives in theaters. Although there are three other Marvel releases between now and then, the wait won't be too long. The third installment is slated to arrive on Dec. 17, 2021 — just in time for the holiday season.
With that in mind, it's possible fans could see a trailer for the movie soon, offering some insight into its plot. In the meantime, the speculation will continue — especially if any spoiler-y new toy drops occur.