'Spider-Man: No Way Home' Star Tom Holland Admits He's Sick of 'Lying' to Fans About His Marvel Movies
Spider-Man: No Way Home is just a few days away from release, and our web-slinging hero feels a huge weight lifting off his shoulders. During recent interviews ahead of the trilogy's closer, star Tom Holland revealed that lying and keeping secrets about Spider-Man: No Way Home has taken a toll on his conscience. Soon, he and his co-stars will have the chance to speak freely about the movie's contents. Until then, fans can't help but wonder what lies he may be telling.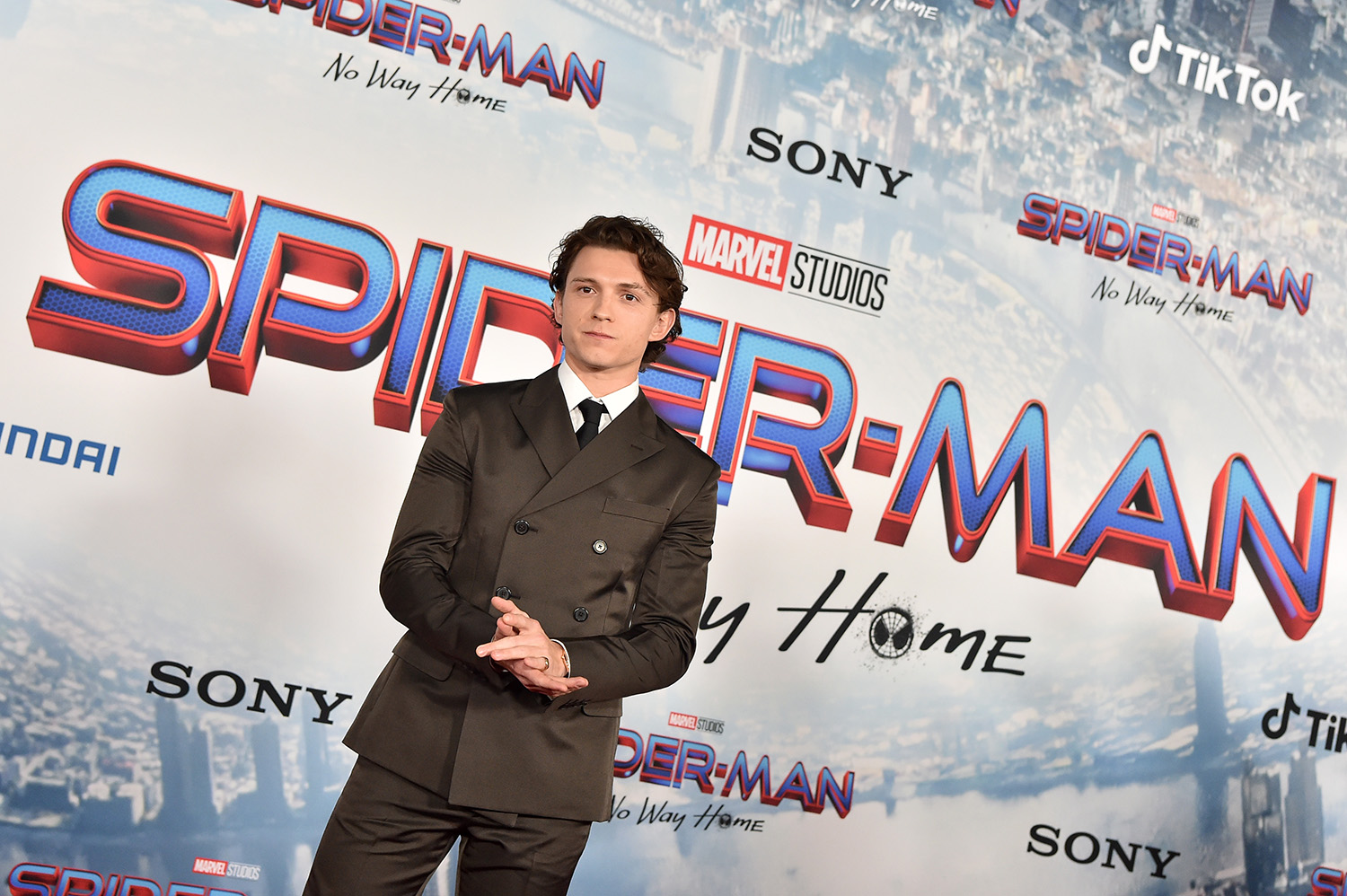 Tom Holland says he and his co-stars are 'tired of lying' to fans
As one can likely imagine, keeping a project you're excited about bottled up can start to feel tiresome. According to Holland, he and his co-stars have felt that exhaustion lately. During an appearance on Jimmy Kimmel Live, Holland, Zendaya, and Jacob Batalon opened up about how tough it's been.
"We've been on a press tour where we haven't been able to talk about it. So to have the world now have it is like … I don't know, it's a mixture of very, very exciting but also very nervous," Zendaya said. "But we'll be free."
Batalon added that they would no longer have to keep secrets, while Holland chimed in to say he's "so tired of lying."
Of course, Holland didn't specify what lies he meant, but the statement at least confirms some previous cast interviews about the movie weren't entirely truthful.
Naturally, many fans might think that Holland is referring to Tobey Maguire and Andrew Garfield; the two former Spider-Man actors have been rumored to appear in No Way Home for months. Garfield shut down these rumors several times, and Holland insisted he knew nothing about it. But then again, can fans really trust them?
Check out the full Jimmy Kimmel Live interview below.
'Spider-Man: No Way Home' almost kept most of its plot a secret
Apparently, the cast could have been way more secretive. Holland and Zendaya revealed to Yahoo Entertainment UK that the Spider-Man filmmakers almost planned to keep every No Way Home villain and the multiverse aspect under wraps.
"The initial [marketing] plan was to make the film seem like a civil war between myself and Doctor Strange, and they were gonna keep everything a secret. That is impossible," Holland said.
Zendaya added that it would have been "exhausting" to keep those secrets. The former Disney star also said she's glad they decided to move in another direction because she loves seeing fan theories about the multiverse.
"There now is, because of the multiverse, literally an infinite amount of possibilities of what this film could be or could turn into," Zendaya said. "I think everybody should just go into it with no expectations and just have fun."
Holland has been caught in deception with 'Spider-Man' films before
It's entirely possible that Garfield and Maguire really won't appear in the movie. But fan skepticism is understandable considering Marvel's history with Spider-Man plots. For example, ahead of Spider-Man: Far From Home, the promos and Holland's interviews tried to deceive viewers into thinking Mysterio would be a superhero. Then, when the movie came out, he was a villain.
Which Spider-Man: No Way Home secrets has Tom Holland been lying about? Fans can discover the truth about the epic film when it hits theaters on Dec. 17.
RELATED: 'Spider-Man: No Way Home' Rotten Tomato Score Swings in a Strong Start at 100 Percent