'Spider-Man: No Way Home' Stars Tom Holland and Zendaya Want to Break the Height Difference Stigma in Relationships
Ever since Tom Holland and Zendaya's first gig as Spider-Man and Michelle Jones in Spider-Man: Homecoming, their height difference has been a hot topic. Zendaya is taller than her co-star and boyfriend, which people have teased them about for years. Even Holland joined in on the jokes; he's given Zendaya affectionate nicknames like "giraffe."
But underneath all the humor lies a societal issue that both actors recognize: height difference stereotypes. Holland and Zendaya don't see women being taller than their partners as a problem. They don't think other people should, either.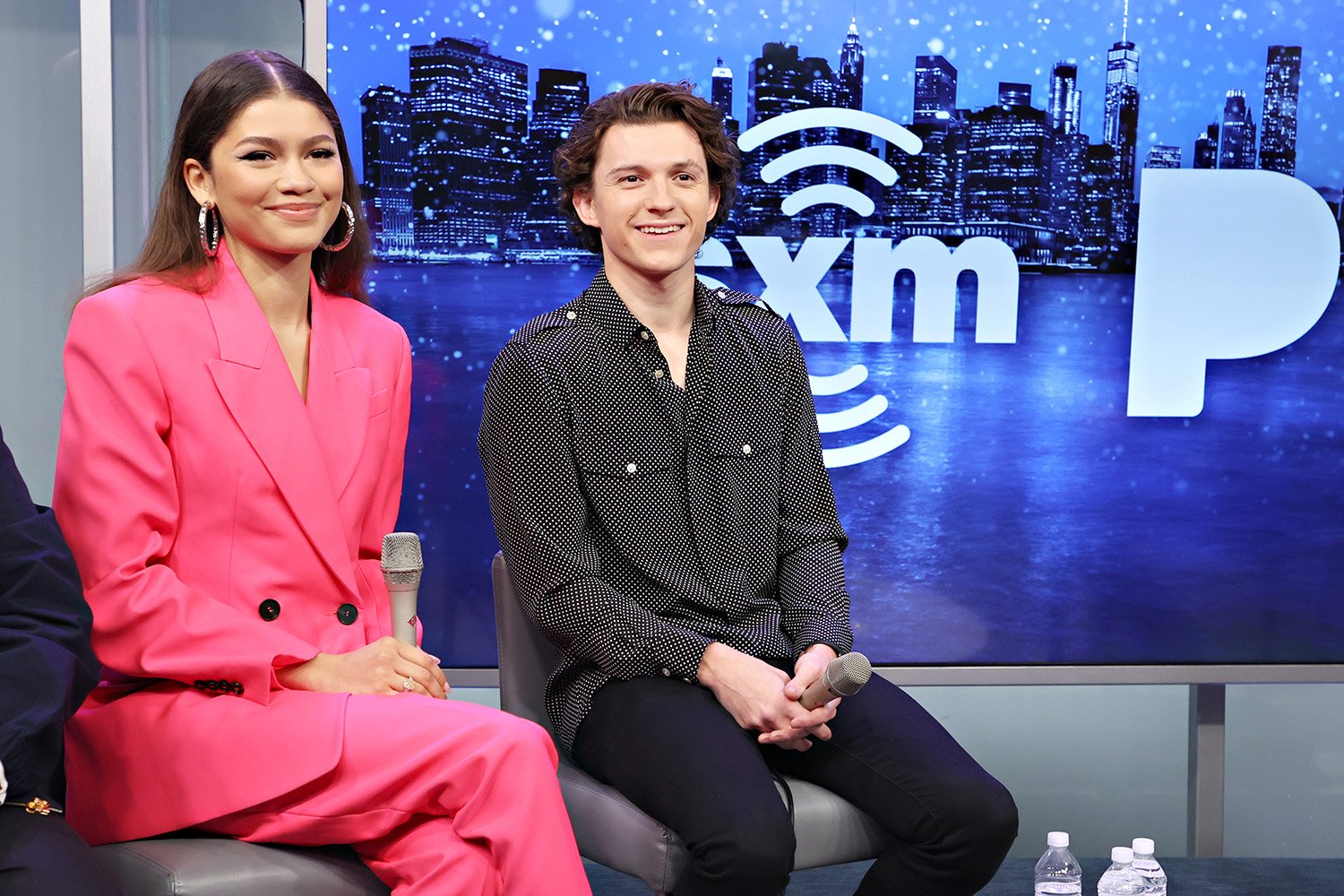 How much shorter is Tom Holland than Zendaya?
As IMDb notes, the latest Spider-Man actor is 5 feet, 8 inches tall. Meanwhile, Zendaya is a few inches taller: 5-foot-10.
Since Holland and Zendaya started working together – and later began dating — their height difference has been the root of many jokes and anecdotes. Most recently, the couple revealed that Zendaya's extra inches often made for awkward stunt landings in Spider-Man: No Way Home. They may look drastically different to some fans, but when it comes down to the numbers, Holland really isn't much shorter than Zendaya.
Zendaya and Tom Holland discussed 'problematic' height difference stereotypes
All jokes aside, Holland and Zendaya admitted they don't often notice the height difference. In an interview with SiriusXM ahead of Spider-Man: No Way Home's release, as seen above, host Jessica Shaw asked about the height difference in their on-screen kiss. Holland reminded the audience that Zendaya is only two inches taller "at best."
Shaw clarified that she agreed the stereotype that women shouldn't be taller than their partners is "problematic," which prompted a bigger discussion about the issue. Holland said it's a "stupid assumption" that it would be a problem for Zendaya to be taller than him. Meanwhile, Zendaya looked to another couple in her life as an example of how "normal" it is.
"My mom is taller than my dad. My mom's taller than everyone," the former Disney star said.
Tom Holland said the 'Spider-Man: No Way Home' director might have purposely cast a taller MJ actor
Zendaya previously revealed that when she auditioned for the role of MJ, she feared she wouldn't get the part because she was taller than Holland. However, Holland told Shaw that everyone who auditioned was taller than him. The English actor wondered if Spider-Man trilogy director Jon Watts intended for that to be the case.
"There was no one that tested that was shorter than I was," he explained. "To be fair, I am quite short. So maybe that was a decision Jon Watts made and something he was aware of and wanted to break the stereotype. I think it's great."
The Spider-Man films did sometimes mask Zendaya and Holland's height difference, but Zendaya never thought that was the right move.
"I hate, like, often having to cheat it and pretend … like, why not just let it be what it is?" she said, later adding, "I honestly never thought of [the stereotype] as a thing because my parents were always that way. I didn't know that people cared."
Spider-Man: No Way Home hits theaters on Dec. 17.